Pictures of buildings mentioned in the second edition "Suffolk" volume of "The Buildings of England" series by Sir Nikolaus Pevsner.
Aldeburgh is big and interesting enough to merit a 'perambulation' from Pevsner in editions 1 and 2. Edition 3 vastly extends and updates the entries. With a couple of diversions edition 2 starts at the Market Cross Place, where, "in the Regency and near Regency surroundings, which are the charm of Aldeburgh, the Moot Hall stands as incongruously as if it were an exhibit. It must once have been in a little town centre, before the sea pushed its relative position back. It is of c1520-40, timber-framed, with brick nogging on the upper floor which was inserted in 1654".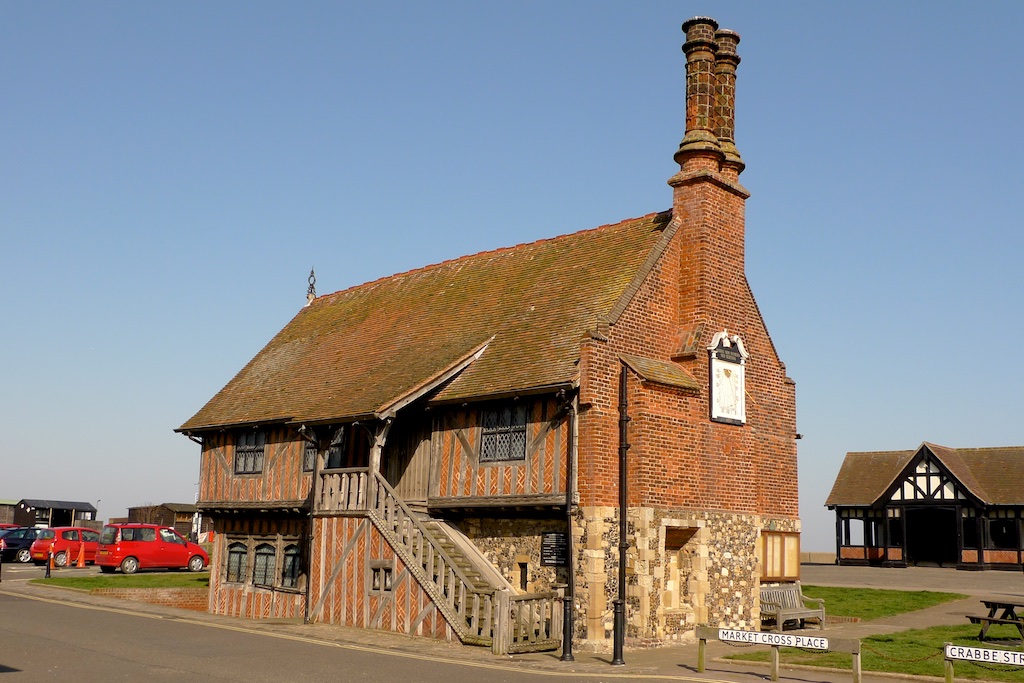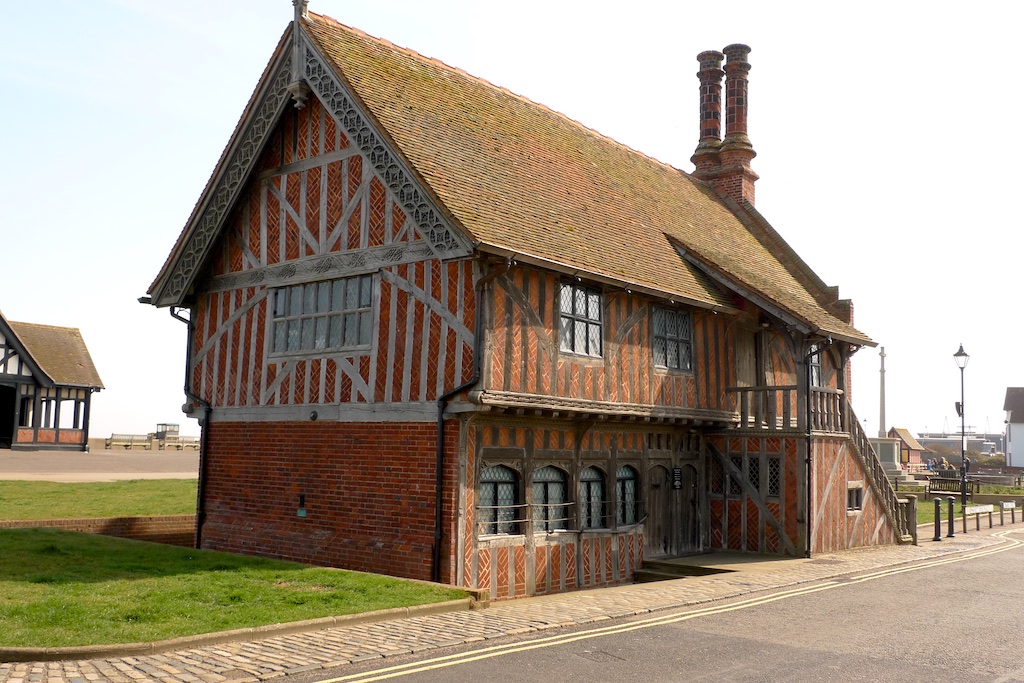 "At the S end, two decorated chimneys of typical C16 design":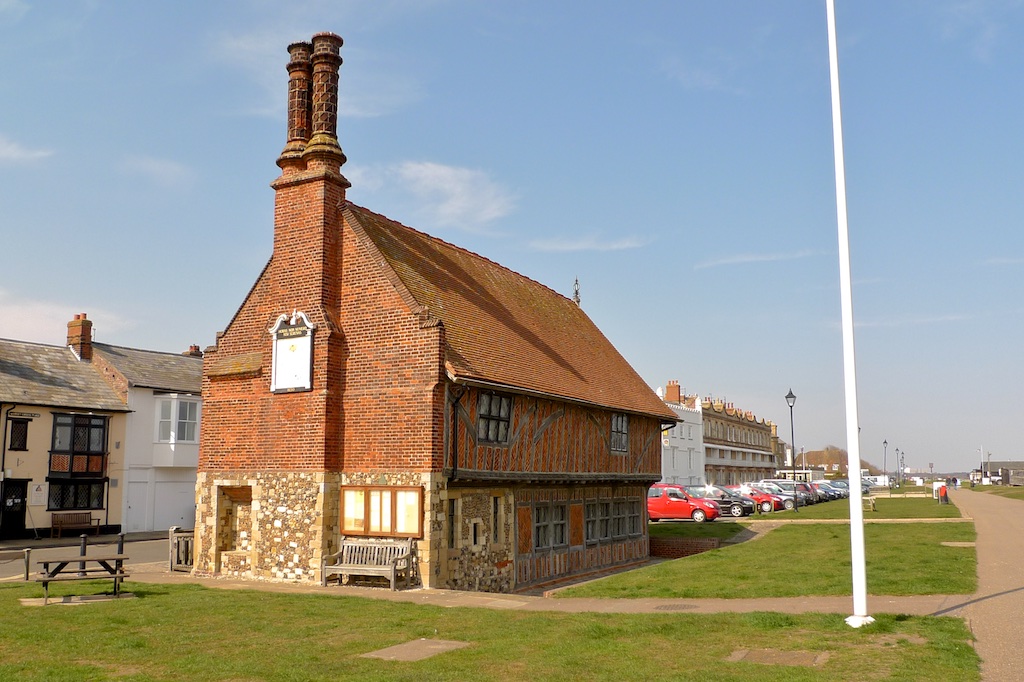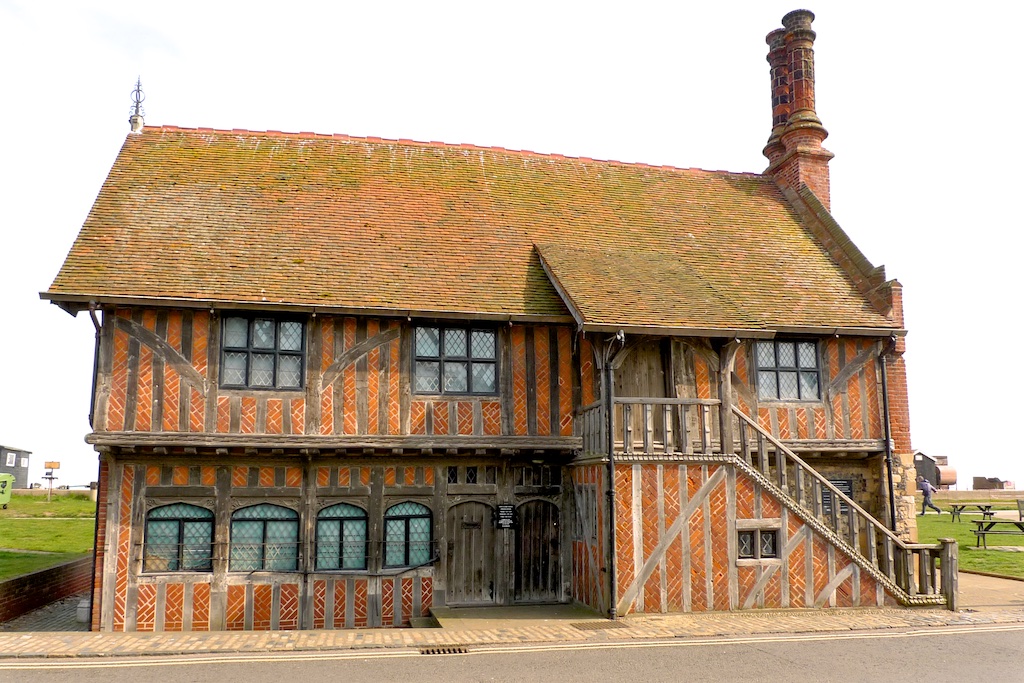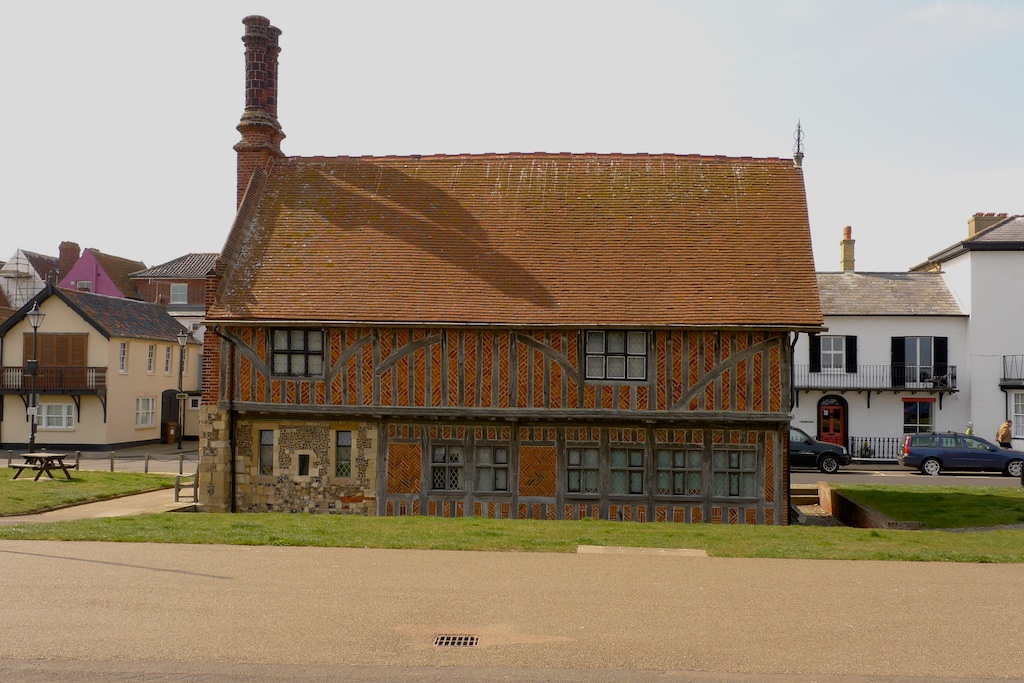 A detail of the staircase:
-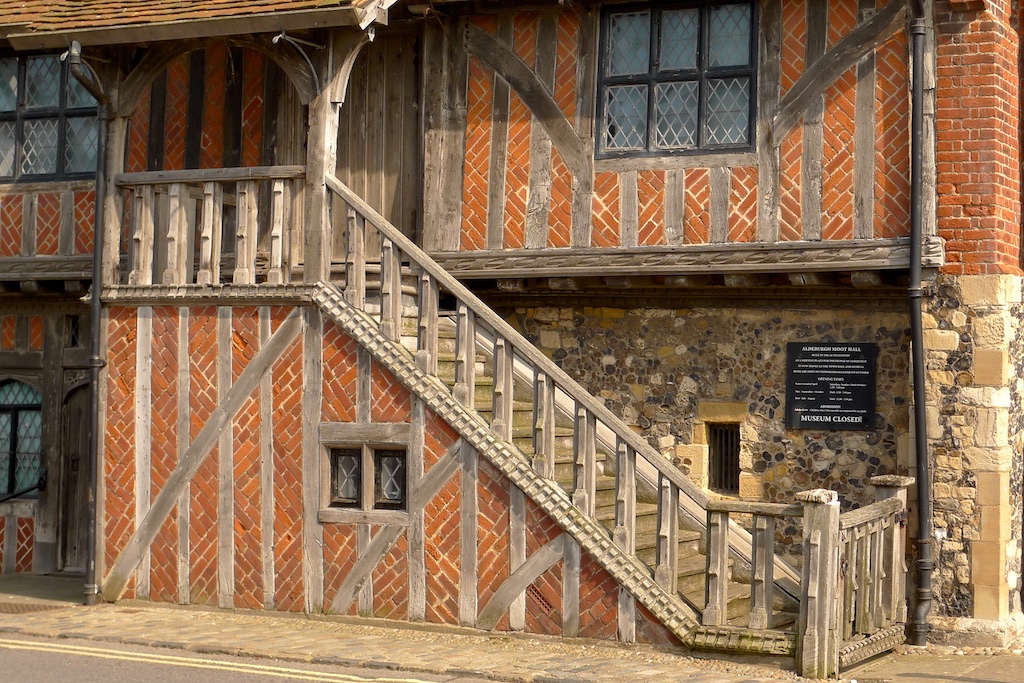 "To the West of the Moot Hall a nice three-bay house with a first floor balcony, then to the N the White Lion Hotel with a castellated r. range". The following two photographs show the hotel but the balcony is not on a three-bay house. Edition 3 notes that the hotel was extended into adjoining houses.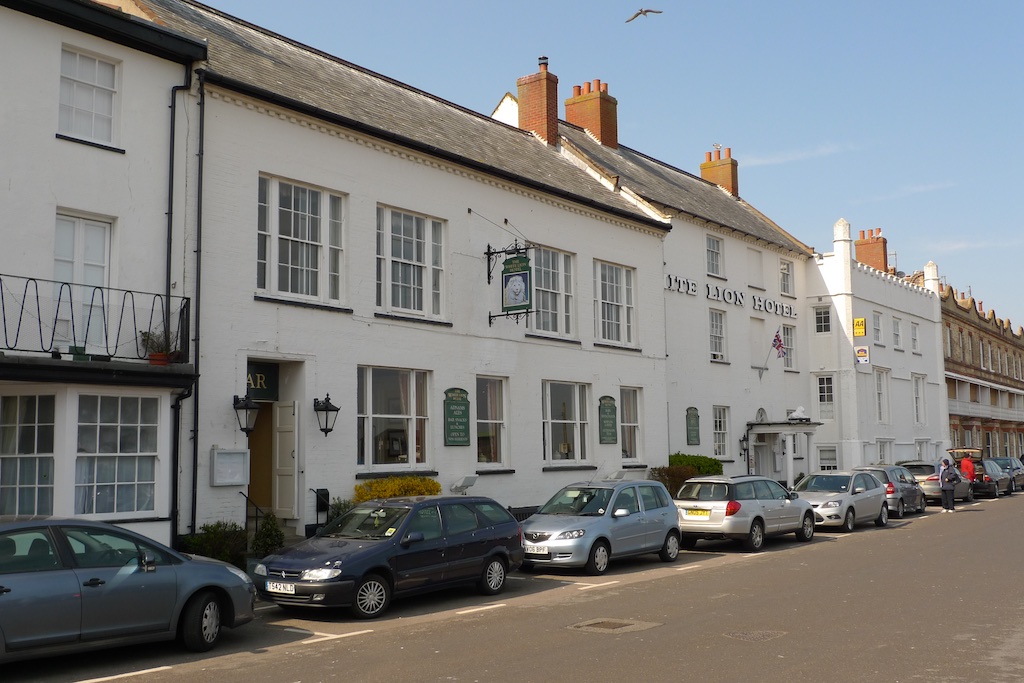 "After that alas a drab terrace of fourteen bays in yellow and red brick, rather in the style of the Peto efforts at Lowestoft. They belong to the 1870s. The end here is Sundial Houseby Oliver Hill, c1925, a bit of an extravaganza, with odd plan, only one floor, arched windows, high roof. It points with an edge like a ship's prow to the sea.".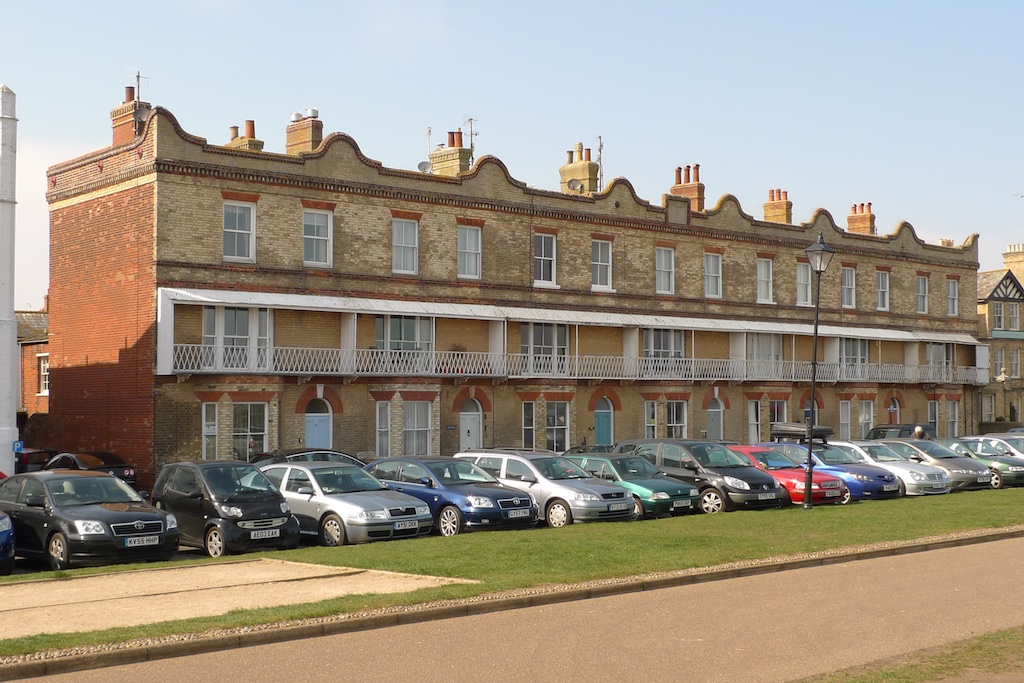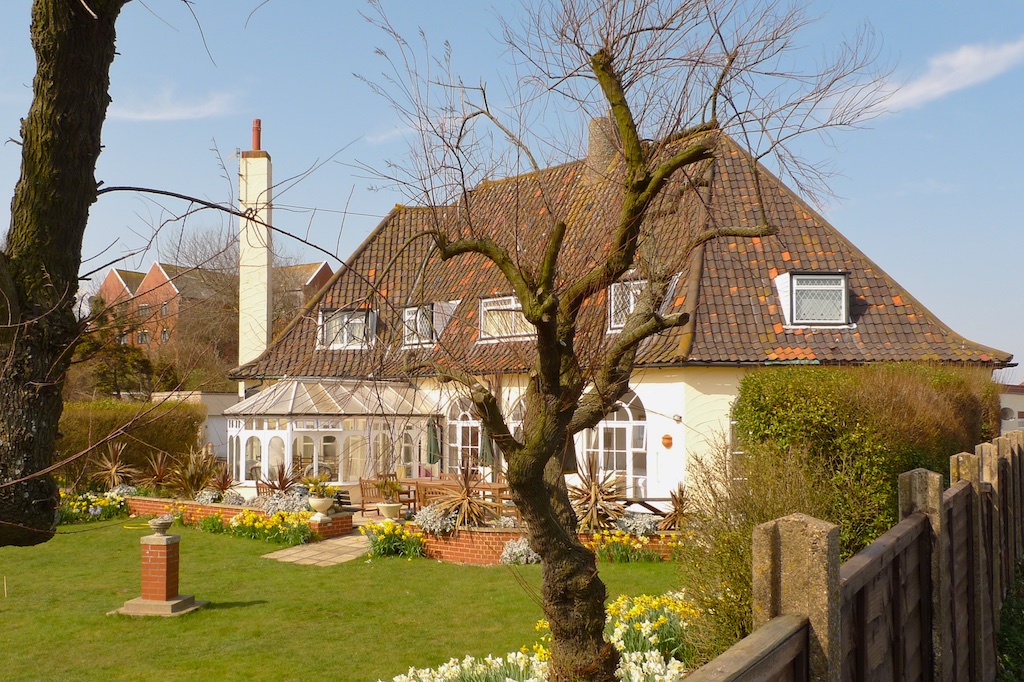 Crag House, Beach House, The Rest and The Windmill are not yet pictured but these are followed by the Martello Tower along the sea front in the area called Slaughden.
The Aldeburgh entry adds "The Martello Towers were built in 1810-12 by the royal Engineers as a defence against a Napoleonic invasion. They were designed by Colonel Twiss and Captain Ford. The name comes from a Torre della Martella in Corsica which impressed the English in the campaign of 1794".
Pevsner notes: "The Slaughden Martello Tower is exceptional - larger than the rest of the chain". It is now available to rent as a holiday cottage from the Landmark Trust.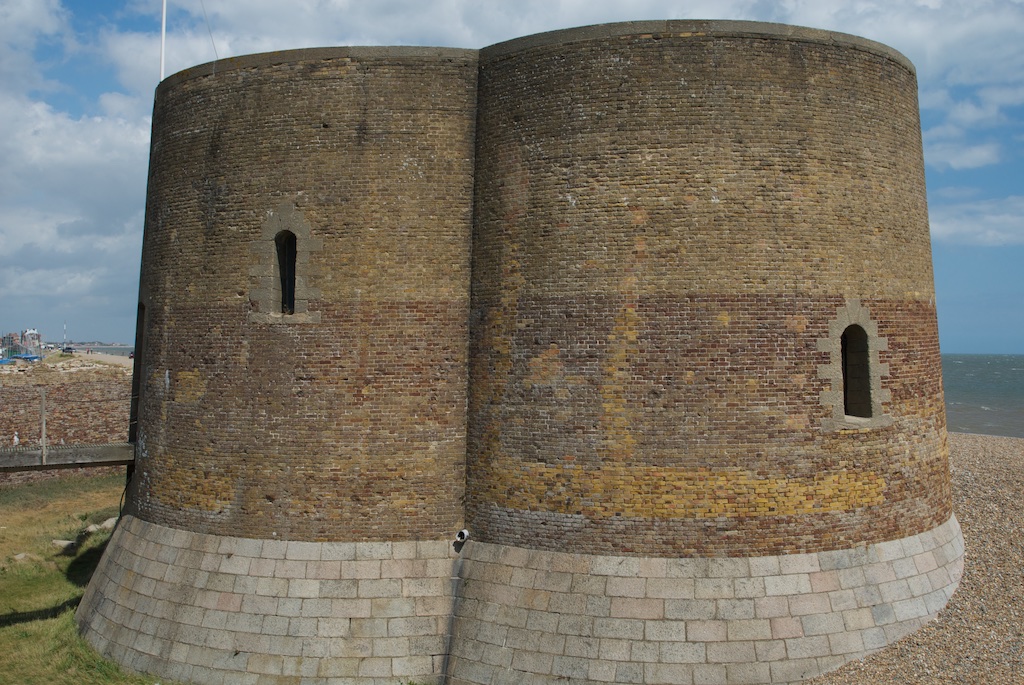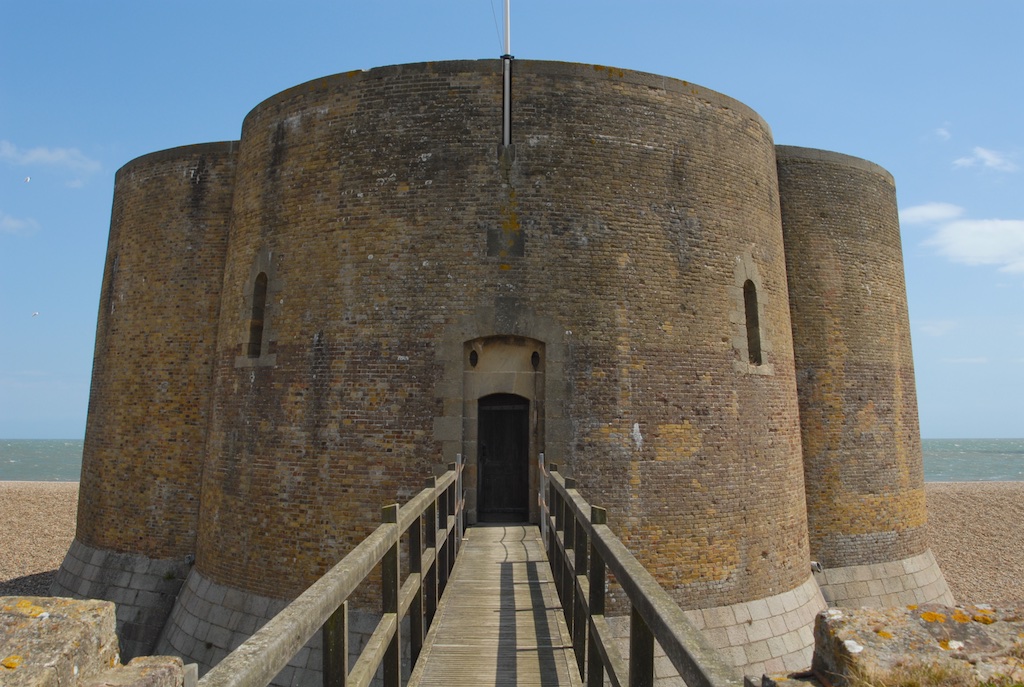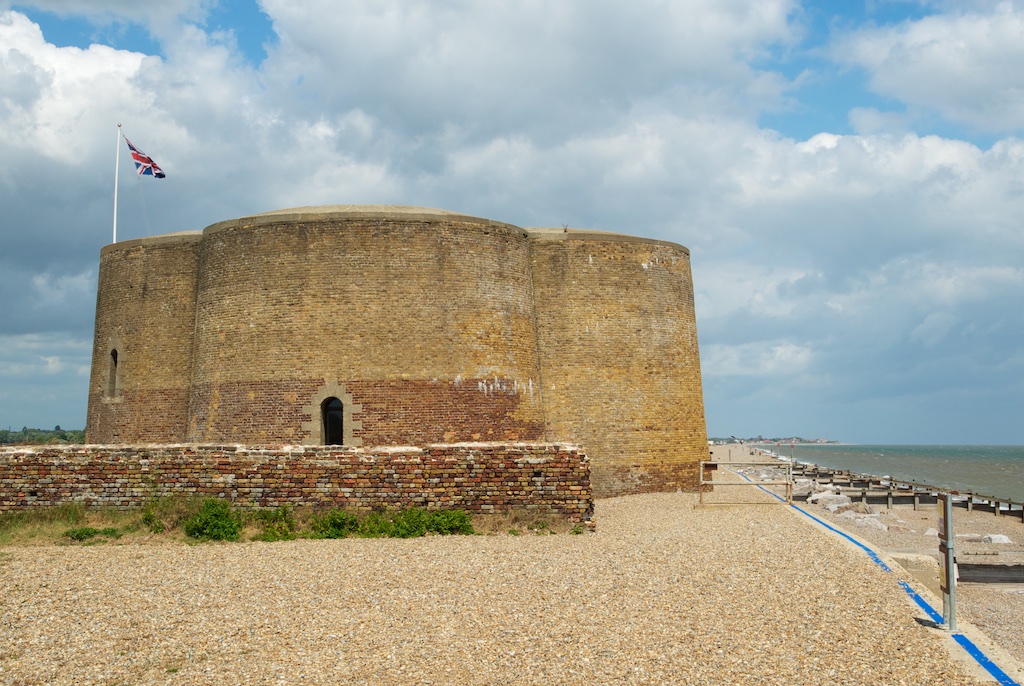 Back along the High Street "one will notice the occasional Georgian doorway (e.g. No 215 and, the prettiest of them all, No 229" (Left and Centre below). On the E side the East Suffolk Hotel (no longer) "with a Tuscan Porch carrying a preposterously heavy semicircular hood". (Right below):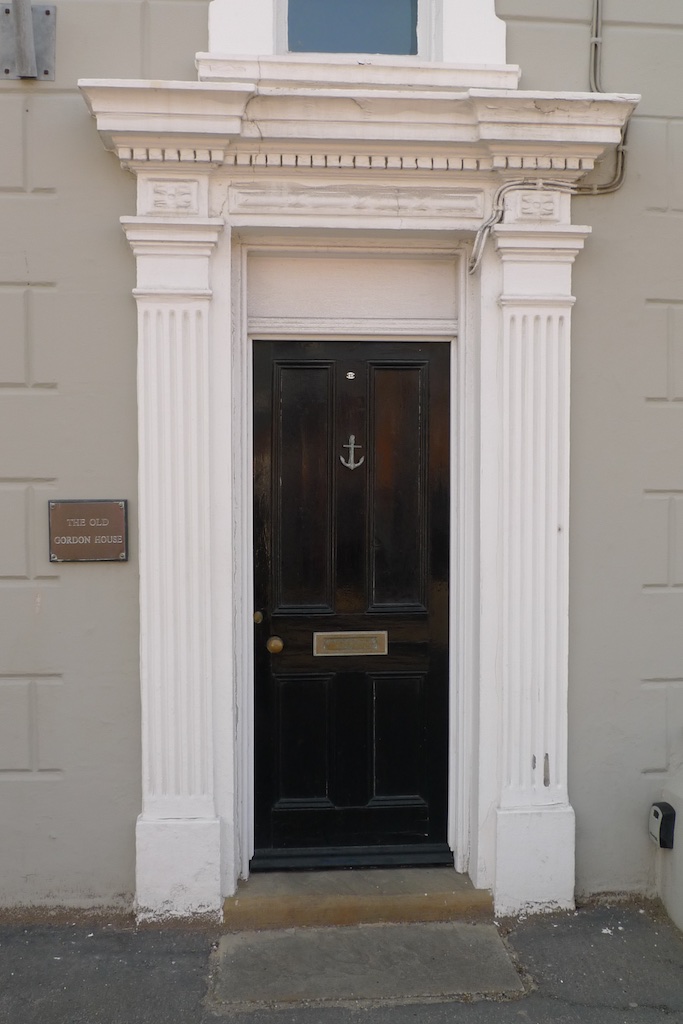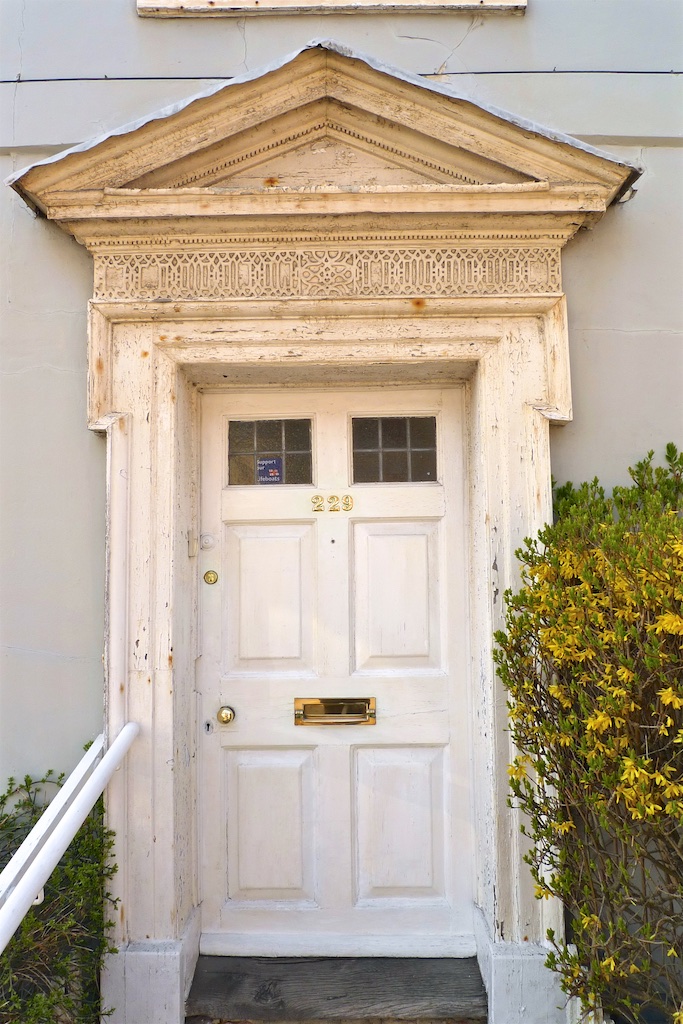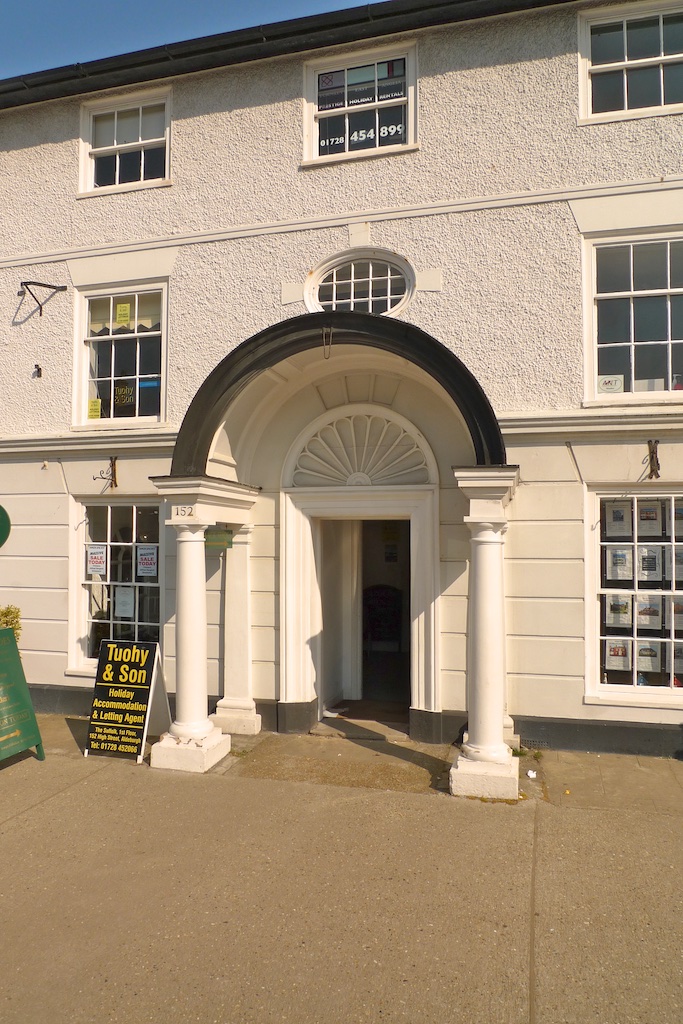 "Opposite the Union Chapel of 1822 with three arched openings each on two floors" (left below) and to conclude for the time being until more photographs at a later date "in the Terrace, Crespigny House in Hartington Road, whose back still has pilasters in two orders and a pediment" (right below).