Pictures of buildings mentioned in the second edition "Suffolk" volume of "The Buildings of England" series by Sir Nikolaus Pevsner.
Although churches are not usually found on this site, the nave of Holy Trinity Church at Barsham was being re-thatched when visited (August 2011) so it is shown below. It has a round tower with a Norman west window. It has some fame in that the crucifix inside is lit by the setting sun at the spring and autumn equinox only - sometimes described as a "miracle".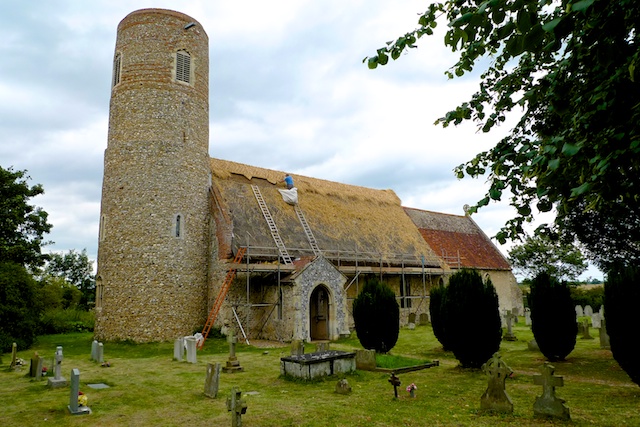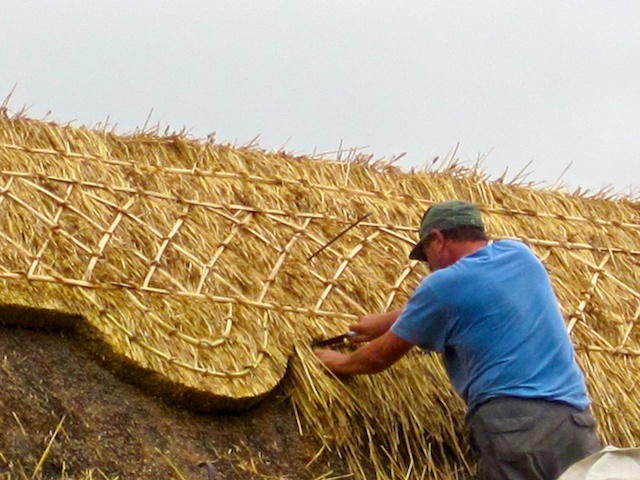 The rectory next door is described by Pevsner as "mostly timber-framed but with a brick shaped gable". Seen here: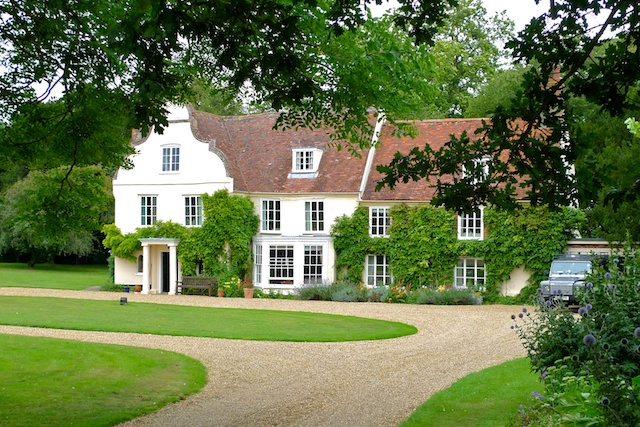 By observation, we can assume he meant a brick shaped-gable and not a brick-shaped gable! The gable can be seen better in the photograph below, taken from the churchyard, as it is partly obscured by a tree in the front view.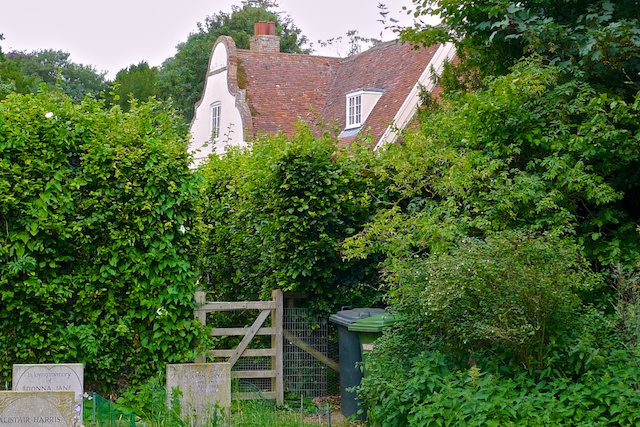 Not mentioned by Pevsner, Catherine Suckling, the mother of Horatio Nelson, was born in Barsham in 1725. She was the daughter of the Rector and was presumably born in the Rectory.

Barsham Hall is described as a 300ft medieval flint range "now a barn of the farm" and carrying the date 1563 but it has recently been extensively restored and is now once again residential accommodation as seen from each side below: