Beccles is a town near the Norfolk border. It is large enough to rate a Pevsner "perambulation". The much more extensive third edition by James Bettley runs to several sub-divisions of the perambulation. Pevsner notes that "Four fires between c1580 and c1680 destroyed much of the old town". He then, as is traditional, starts the perambulation near the church. Starting with the Old Town Hall: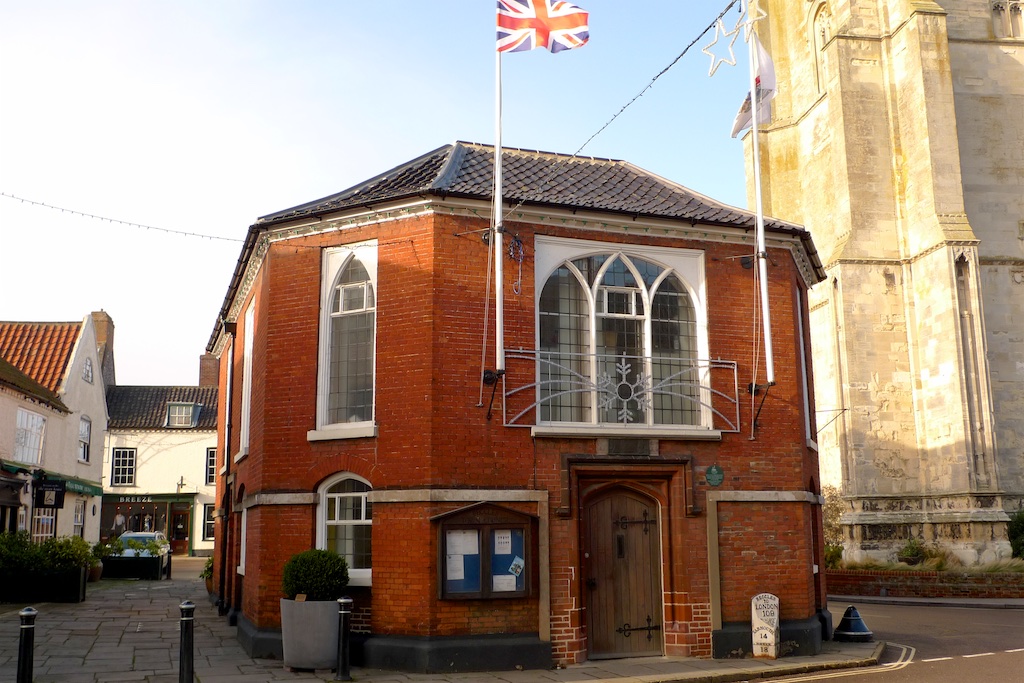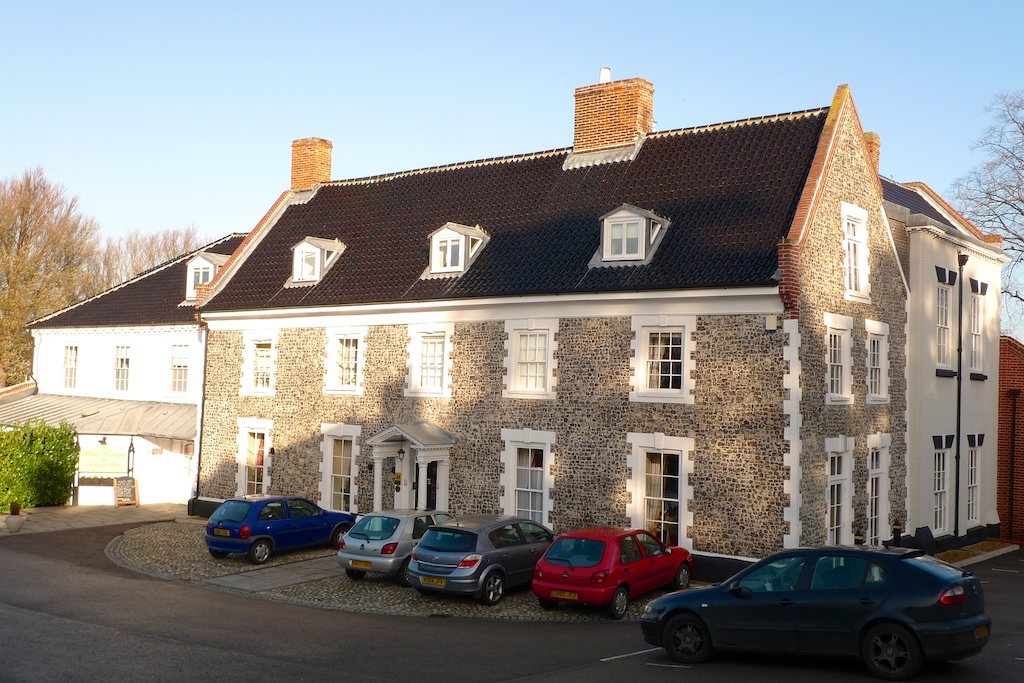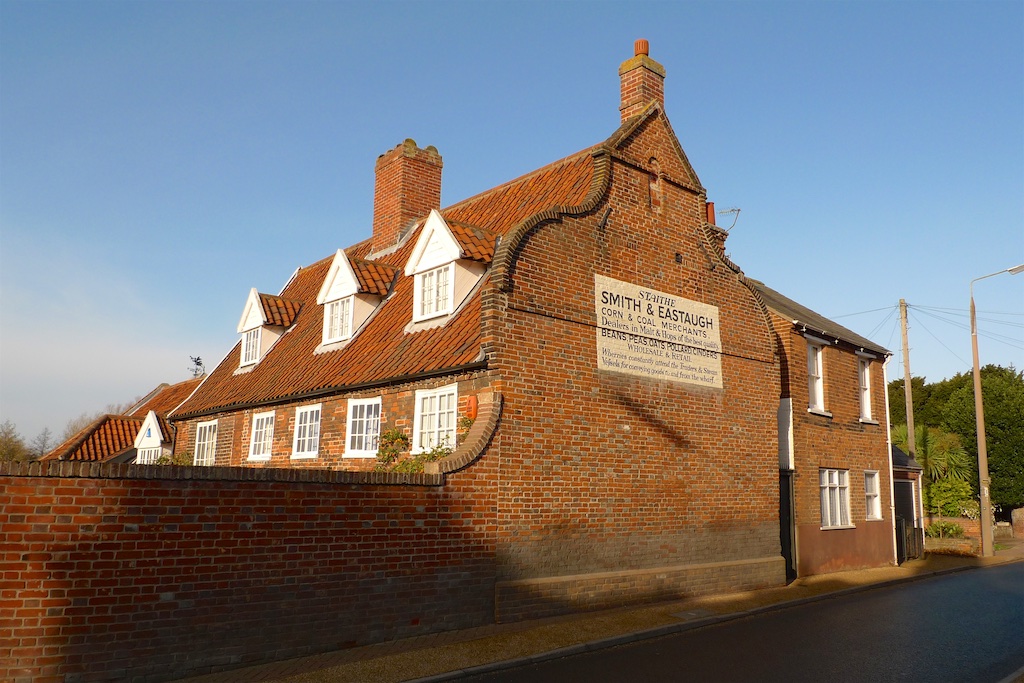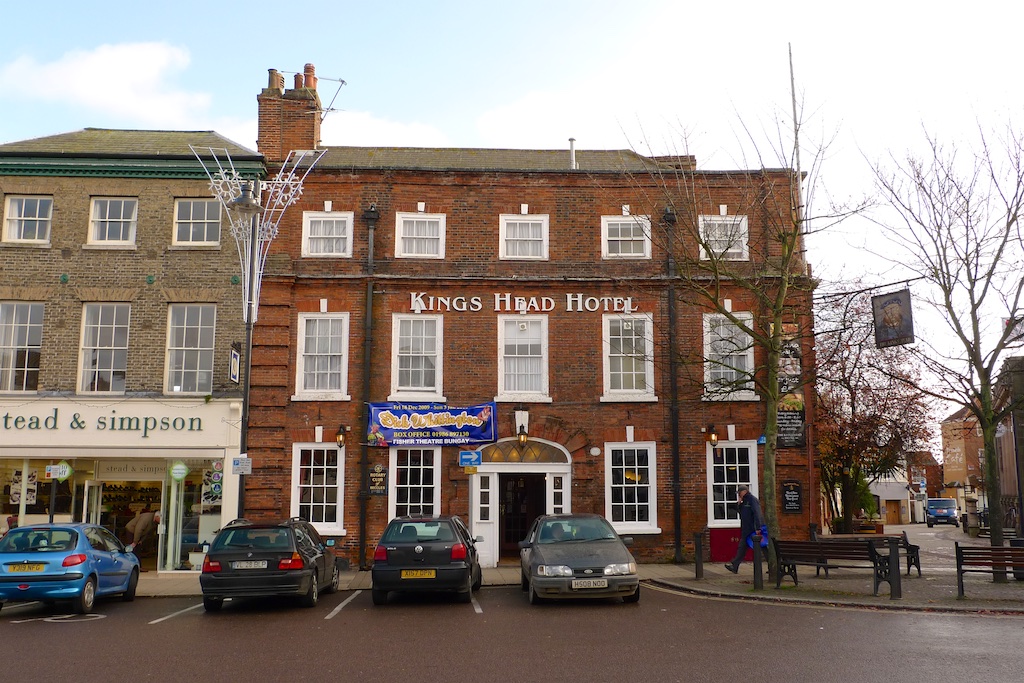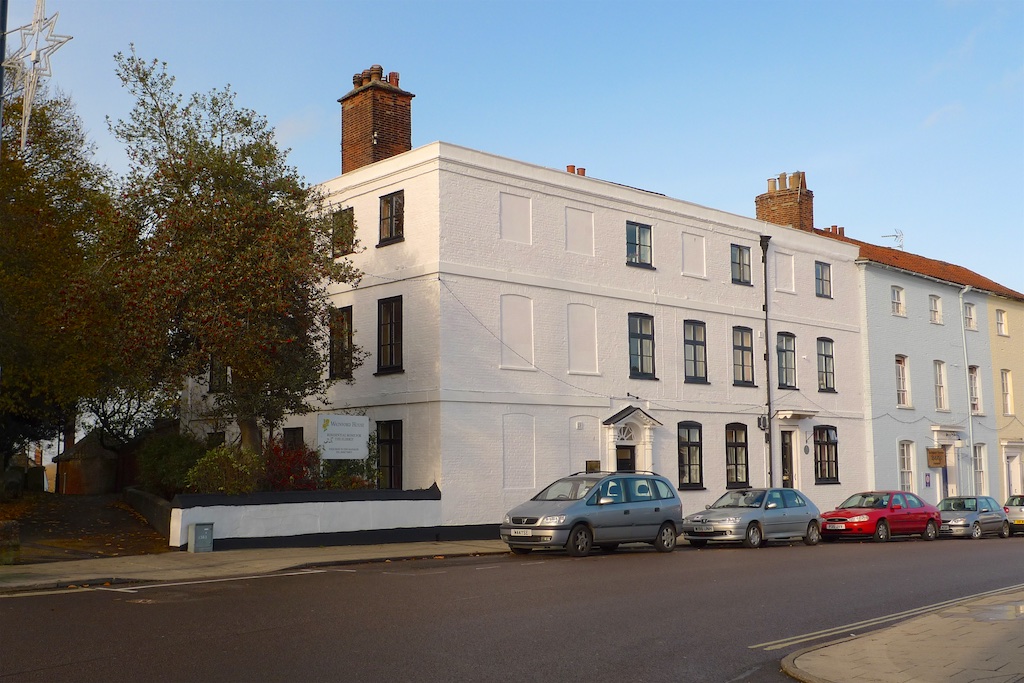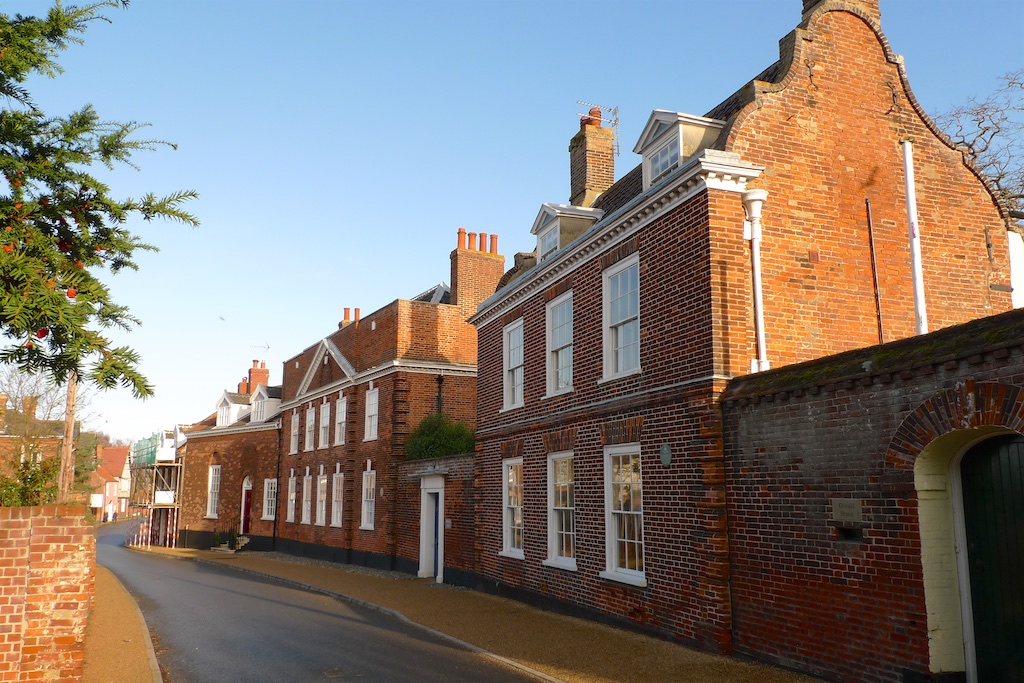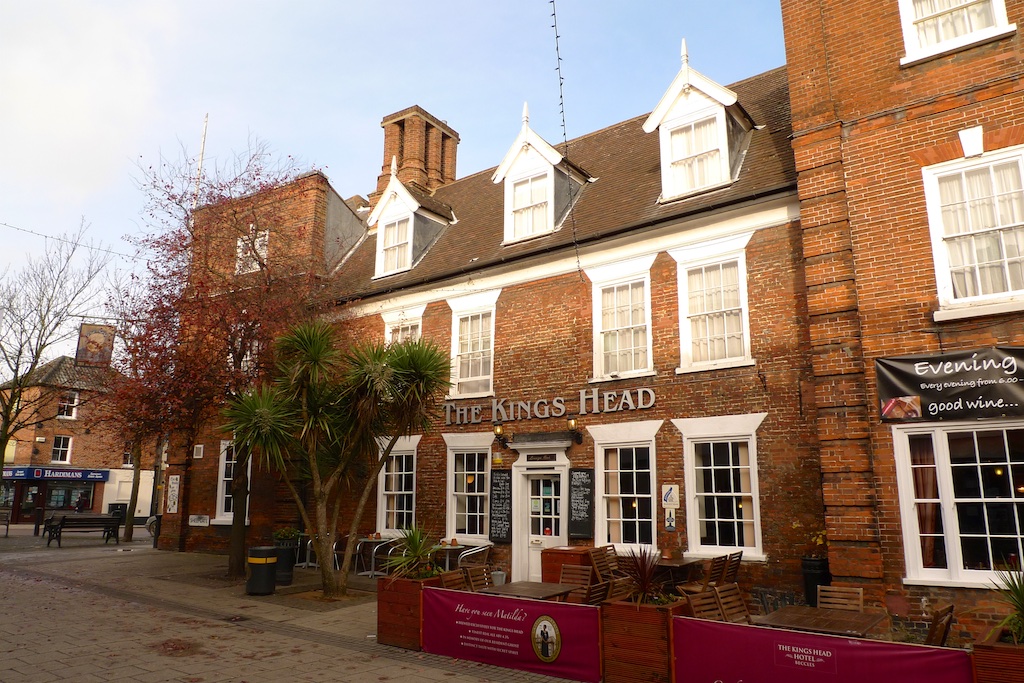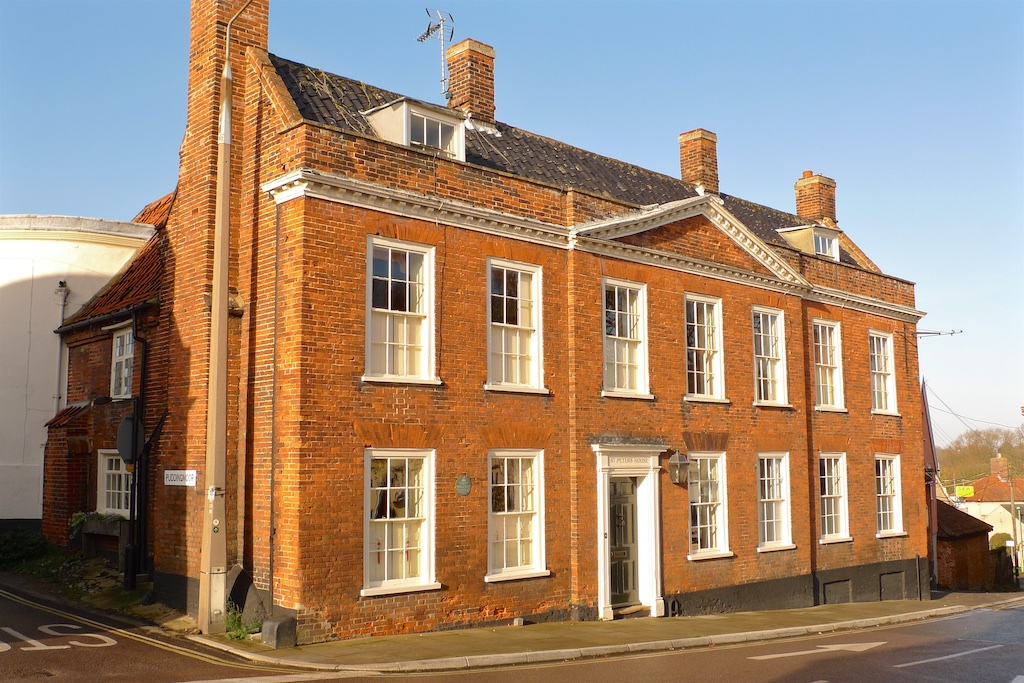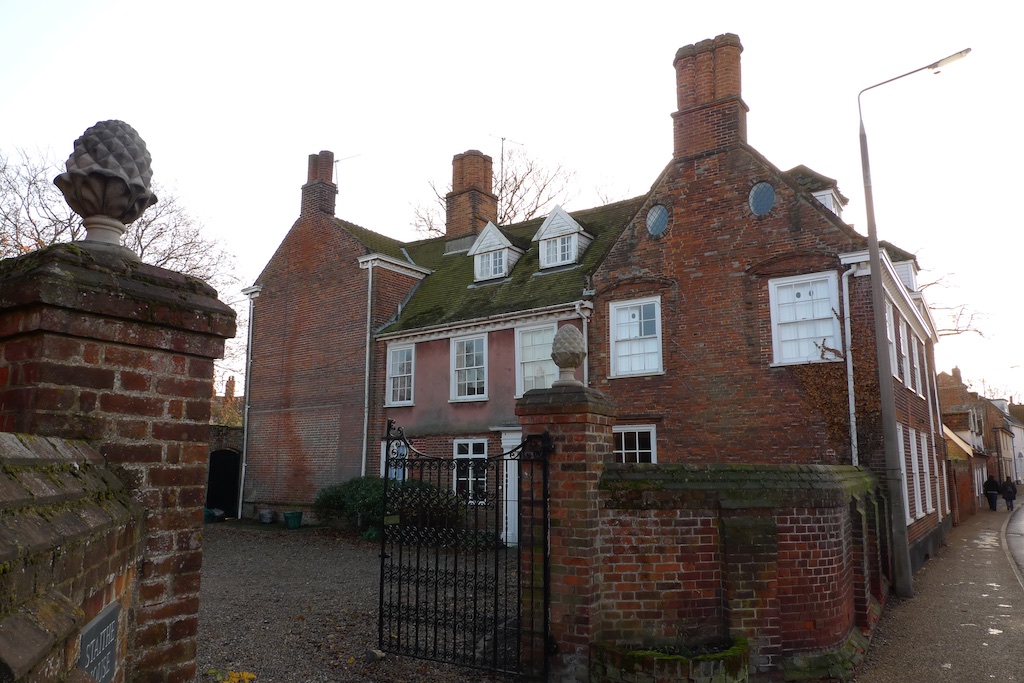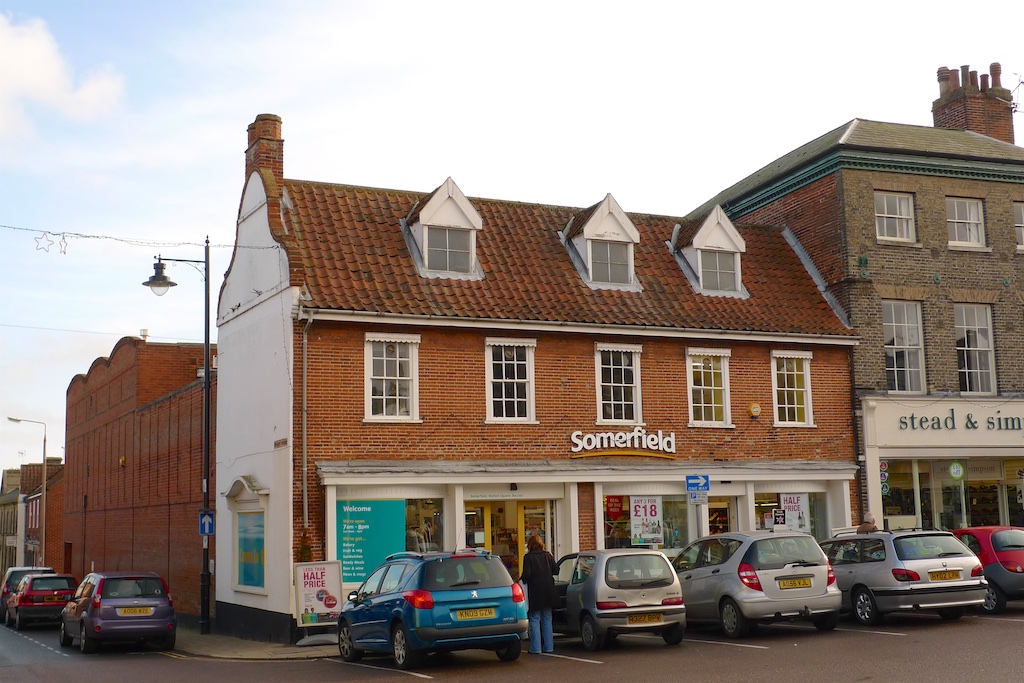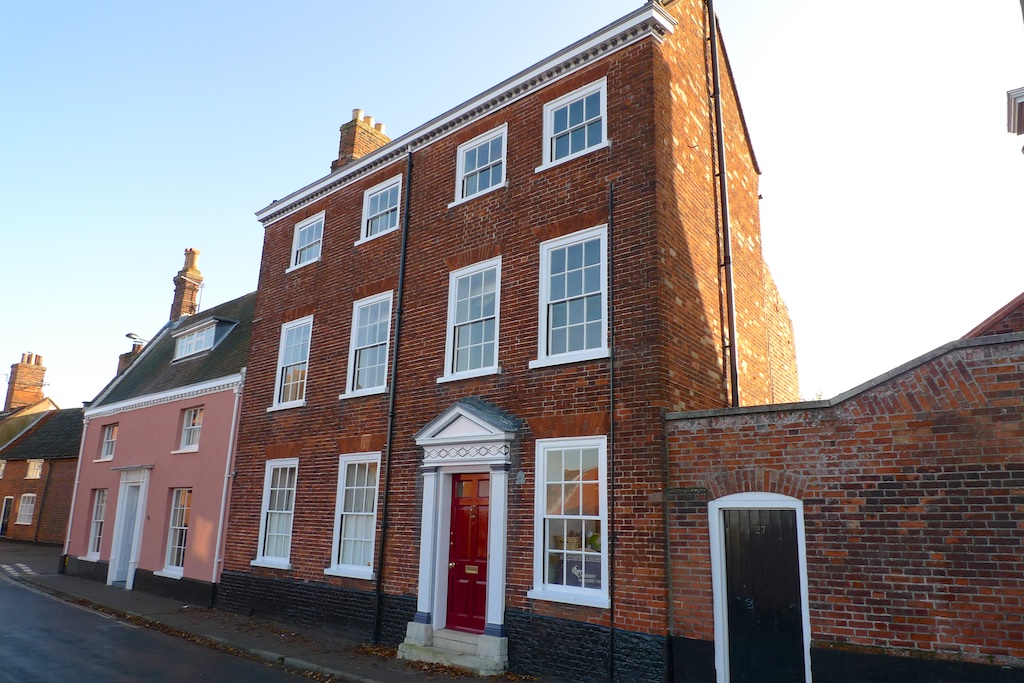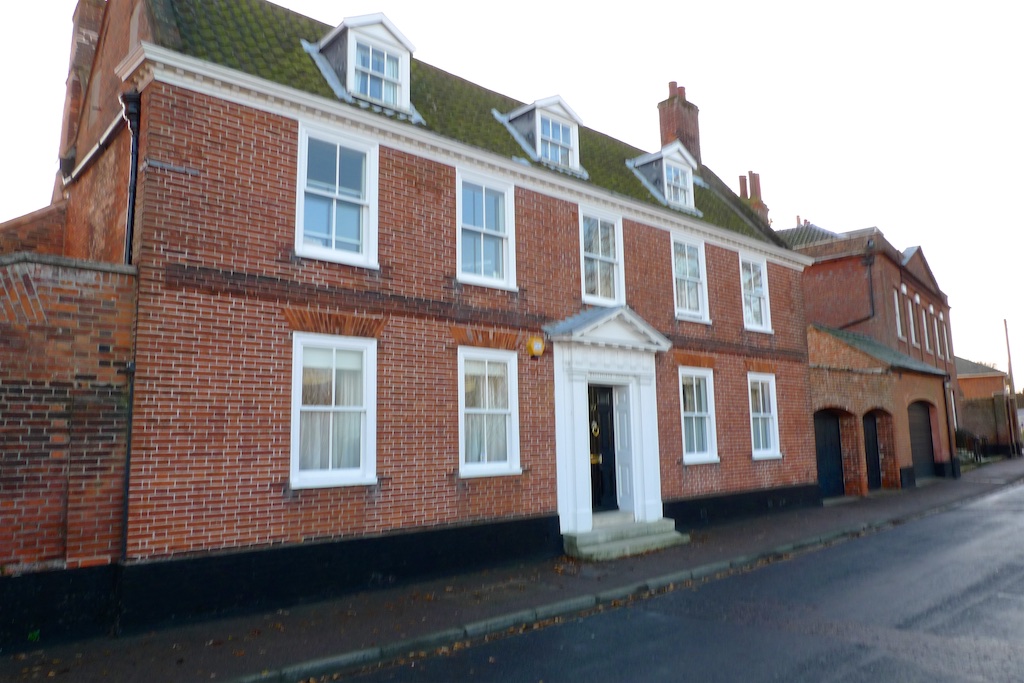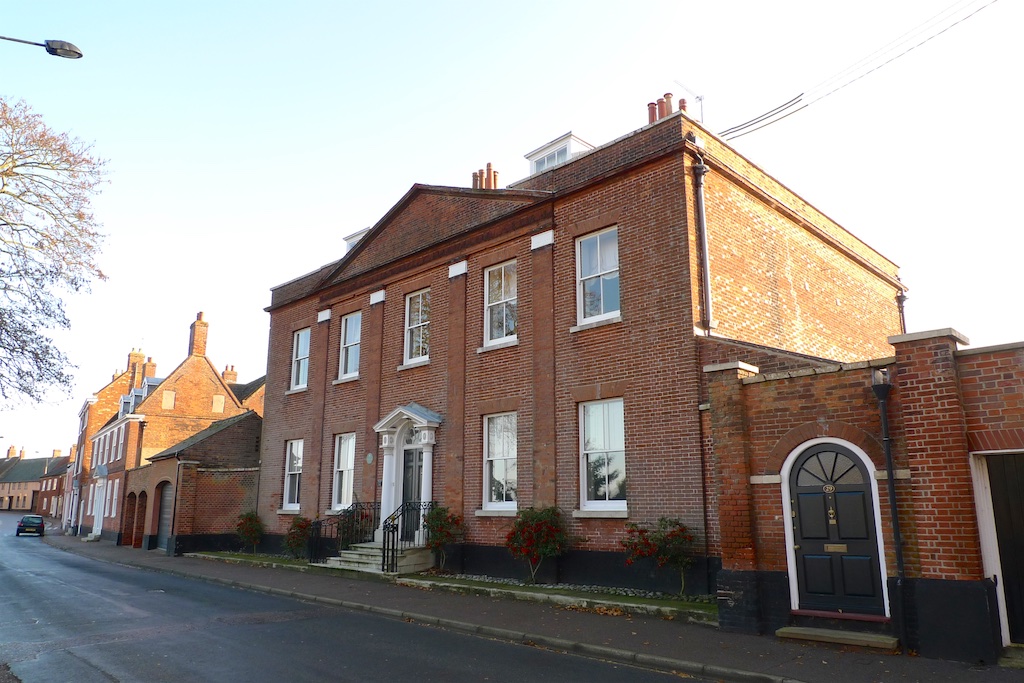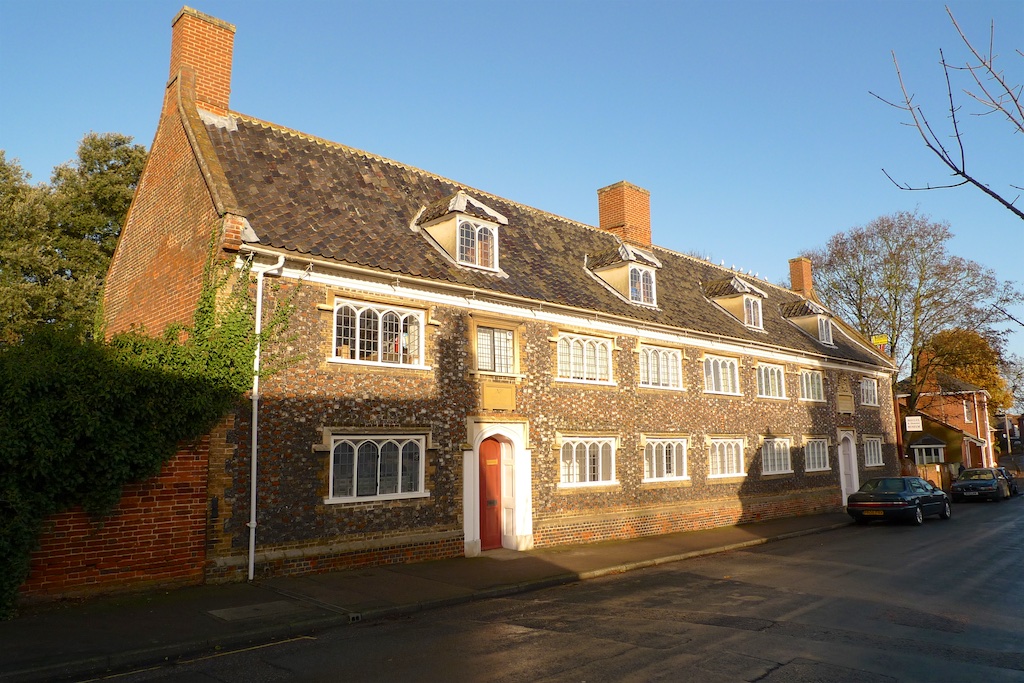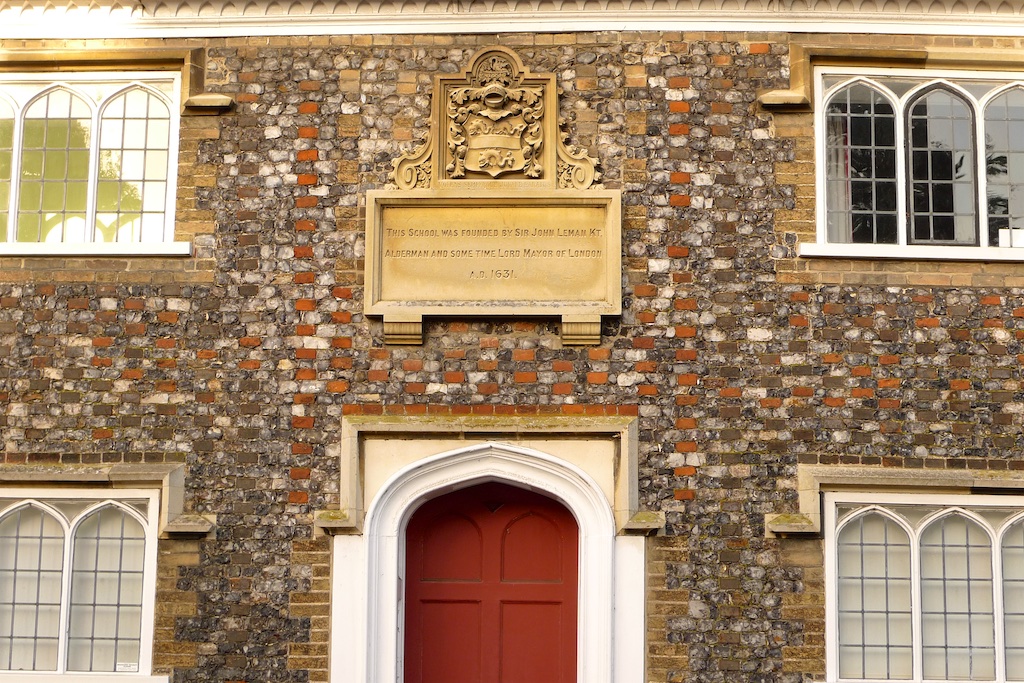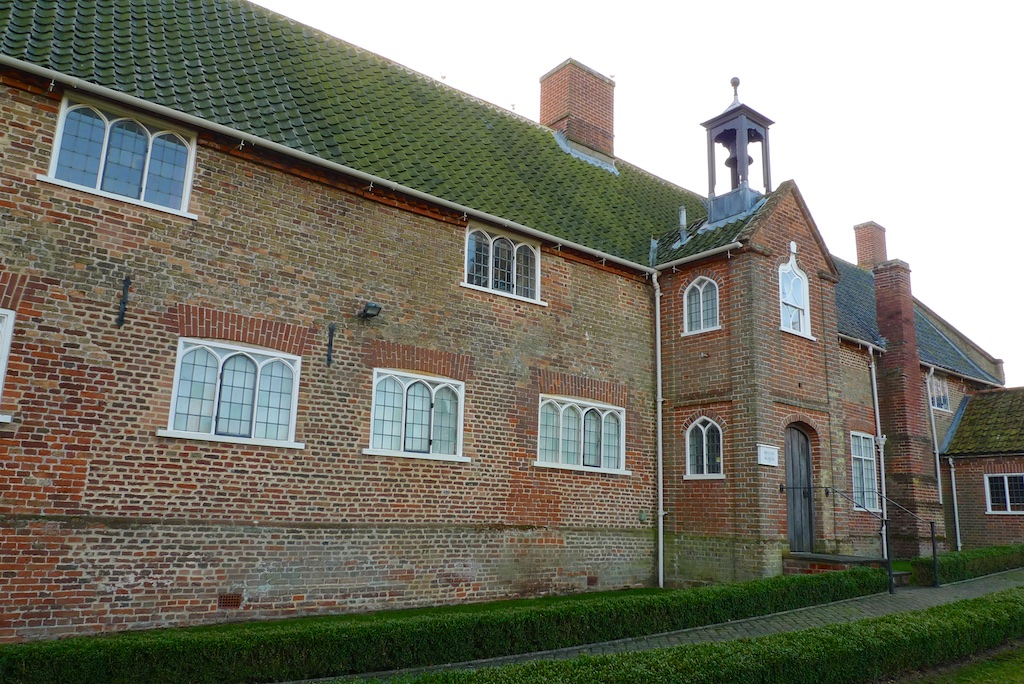 Leman House: front, detail and rear.
The perambulation ends as "Ballygate Street is continued to the SW by Bungay Road and here in its own grounds is Roos Hall, dated 1593" Here it can be seen from the road: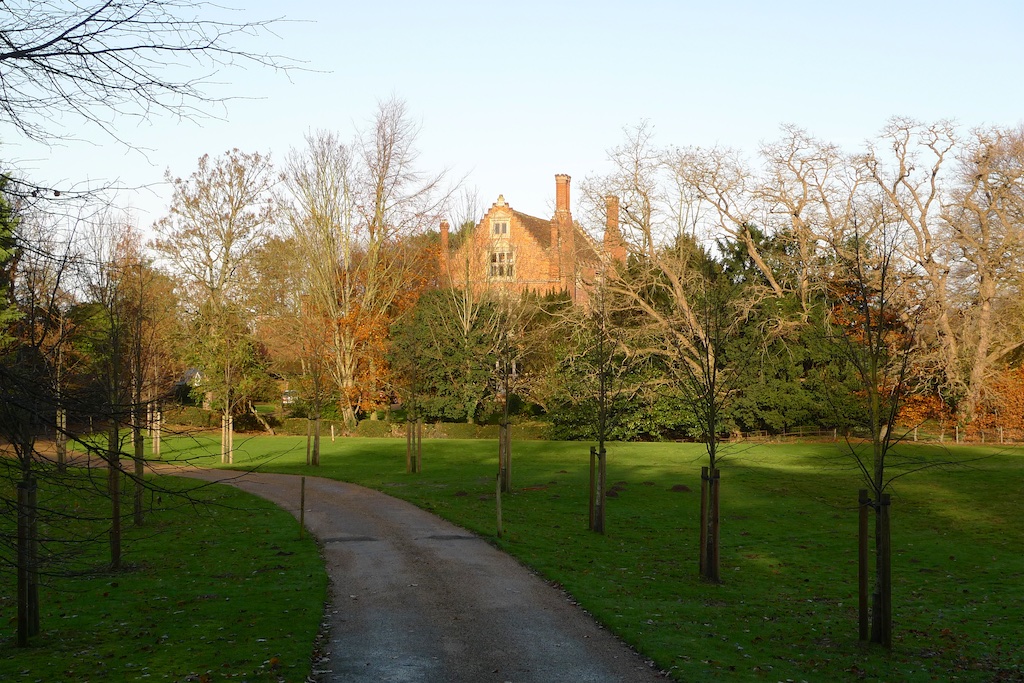 Pevsner continues: "It is of red brick, high and not long. Three bay front of two and a half storeys with four-storeyed stepped gable ends. Polygonal angle buttresses with circular decorated pinnacles. The windows are mullioned and transomed of four or five lights with transom, diminishing to three with transom on the first floor, and in the gables to three and two without transom."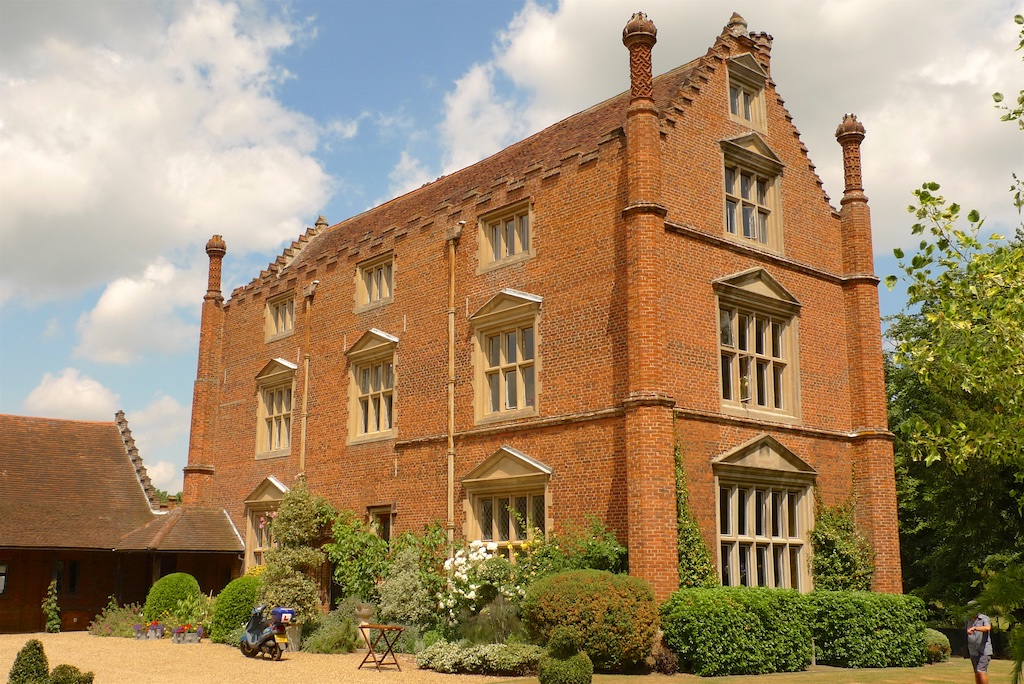 "All the windows are of brick and all the principal ones carry pediments." (The third edition notes that the windows are of brick with cemented surrounds).
"The doorway still has a four-centred arch with continuous mouldings. Hood mould on big stops".