Pictures of buildings mentioned in the second edition "Suffolk" volume of "The Buildings of England" series by Sir Nikolaus Pevsner.
The second edition (p106) is the same as the first edition and only has an entry for the Church (Holy Trinity) but it starts with "The church lies in the grounds of the house, an ancient timber-framed mansion made to look too new. The church is above the house and separated from it by a wide expanse of grass." It then goes on to describe the Church and especially the monuments of the Poley family associated with the house. The house can be partly seen from the churchyard as here:

and from a few metres to the right to see the doorway, here: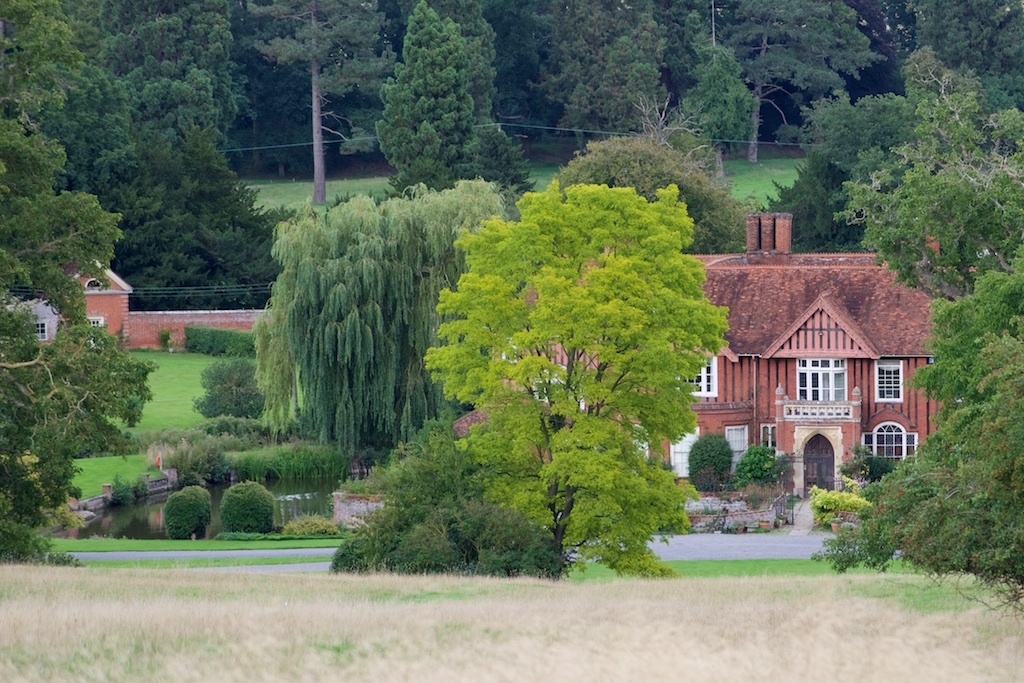 The third edition (Suffolk West, pages 104/5) gives a great deal more information about the house, the essence of which is that it probably originates from a rebuild of a previous one in 1561. There have been many additions over the years but its main appearance today dates from "1900 to 1905 when it was faced in red brick with rather crudely applied false timbers".