Pictures of buildings mentioned in the second edition "Suffolk" volume of "The Buildings of England" series by Sir Nikolaus Pevsner.
Bungay is a small town near the Norfolk border. It rates a shortish 'perambulation' in the second edition. The third edition by James Bettley expands on this but this site concentrates on Pevsner's own views.

After the churches there is an entry for the castle. Pevsner notes "Built by Roger Bigod, probably at the time of Stephen." The third edition notes that a castle was first mentioned in 1103. The perambulation then starts.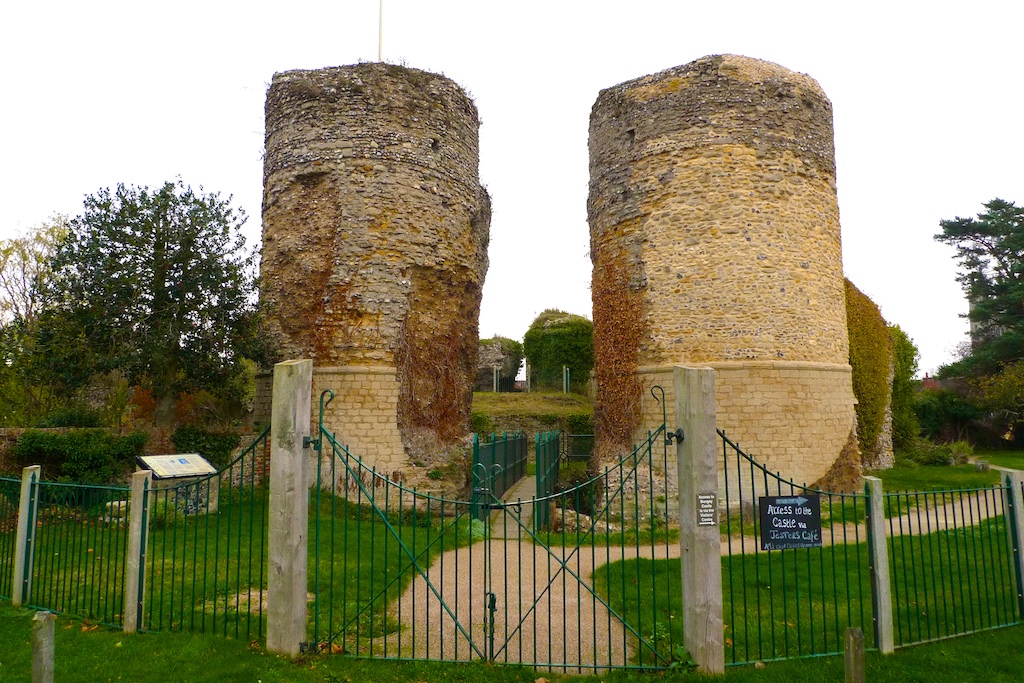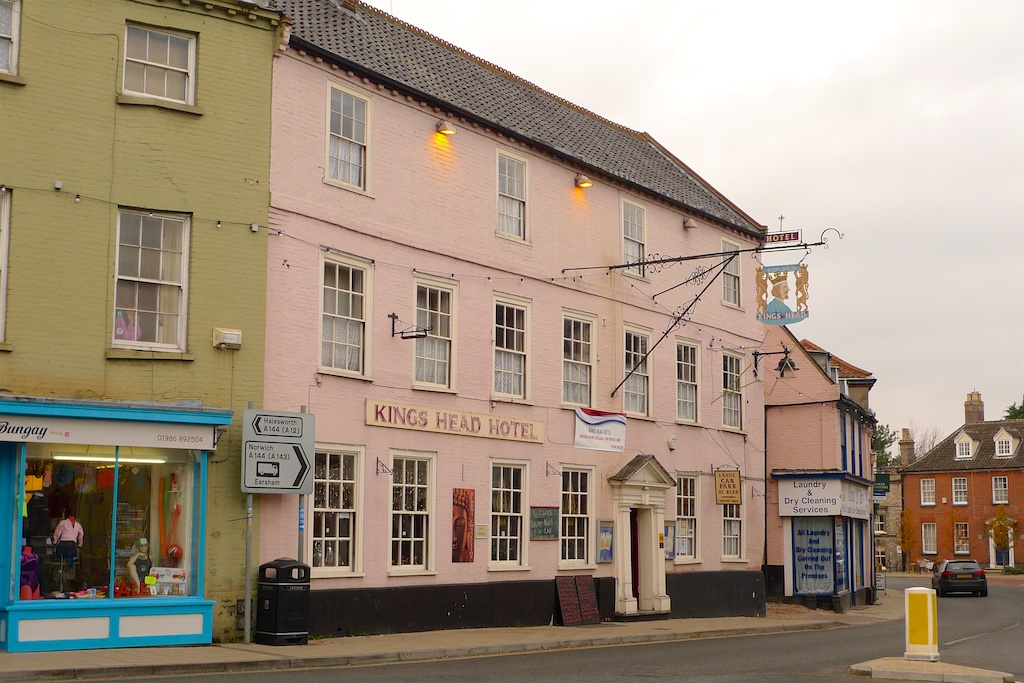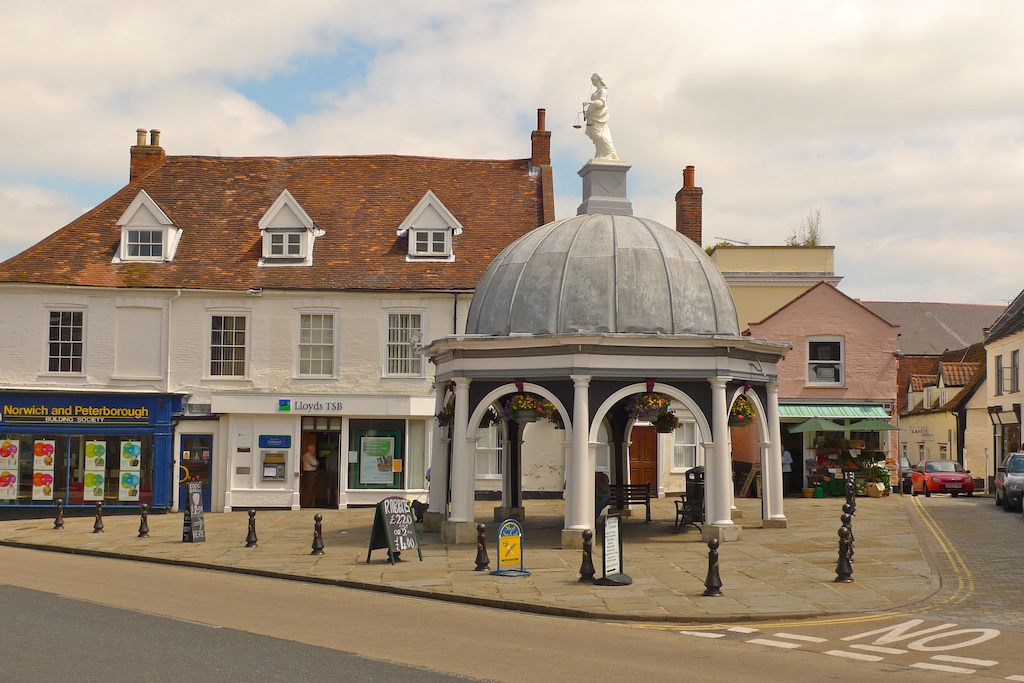 Butter Cross in Market Place