Pictures of buildings mentioned in the second edition "Suffolk" volume of "The Buildings of England" series by Sir Nikolaus Pevsner.
After the church, Pevsner starts a short "perambulation" like this: "The perambulation is one street from N to S starting at the N end with a nice group of houses on the E side. The space is wide and then begins to close in. At the same time the street rises gently. At the NE corner a house of c1500, the former Guildhall, with a pretty porch with four-centred door-arch and brick nogging on the upper floor." The former Guildhall seen here (note: see third edition for possible revision - Historic England
listing
is not for this one).
See
suffolkguildhalls.com
for more details about the gildhall in Debenham and gilds and gildhalls in general.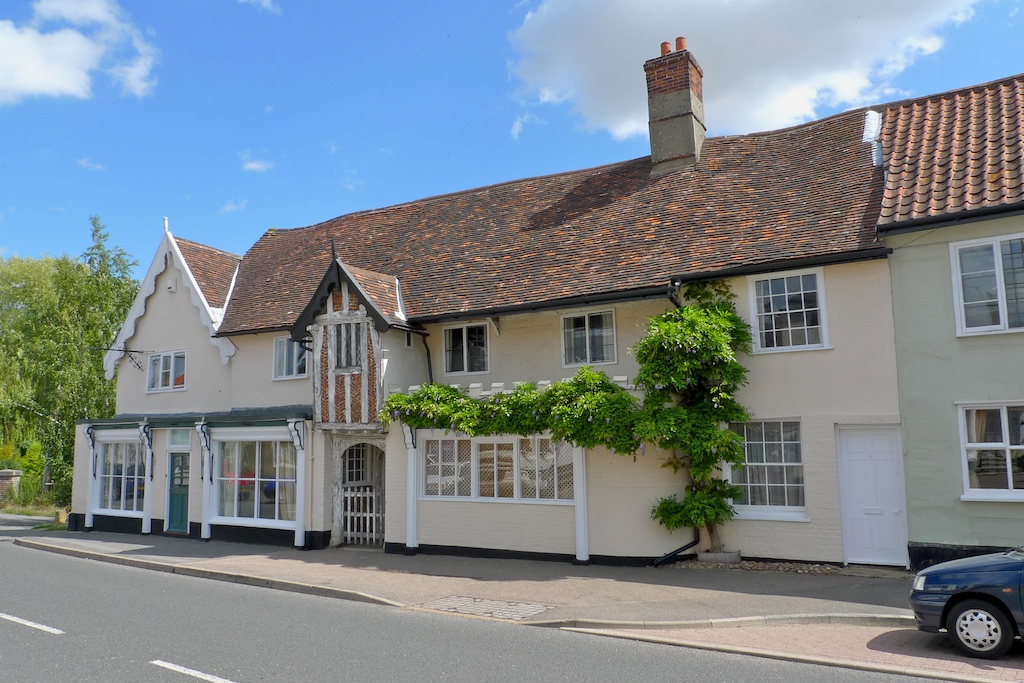 "Opposite, the Red Lion Hotel" Seen here: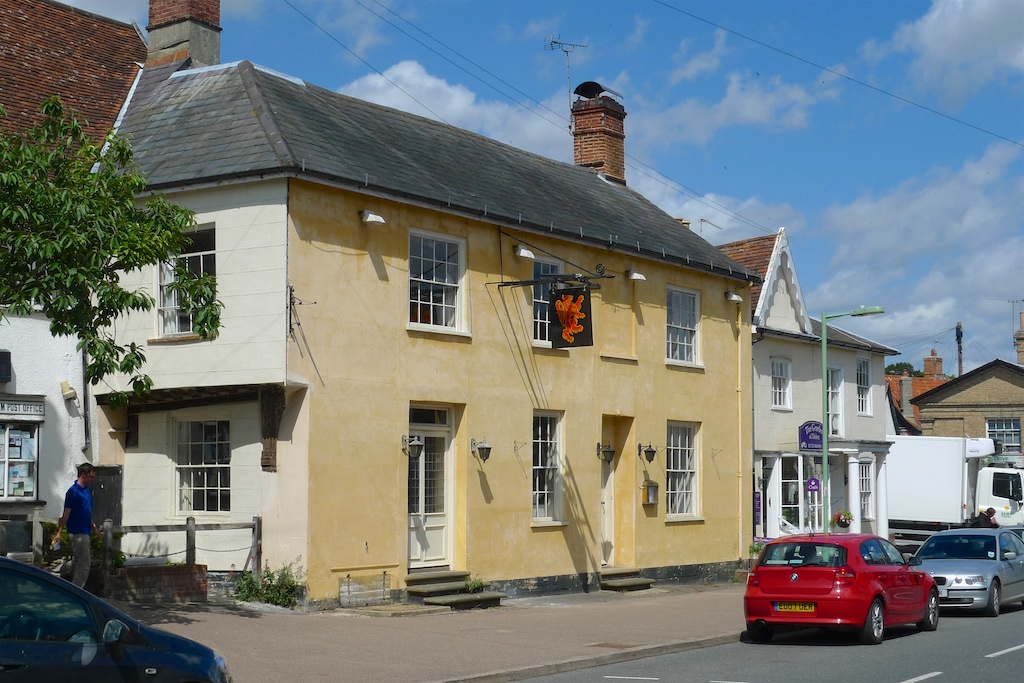 "Then the street widens again, but this time on the other (r.) side. The end of this wider part is marked by the free-standing former Hitcham's School of 1666. Overhanging upper floor with decorated beam. Also a carved oriel sill." The building and oriel sill seen below: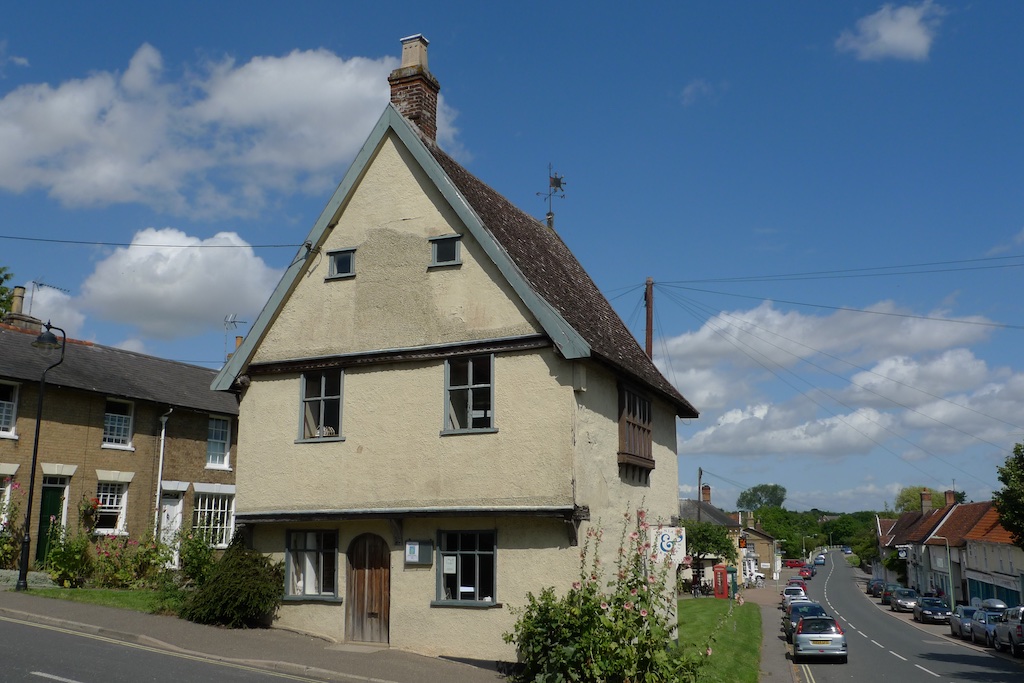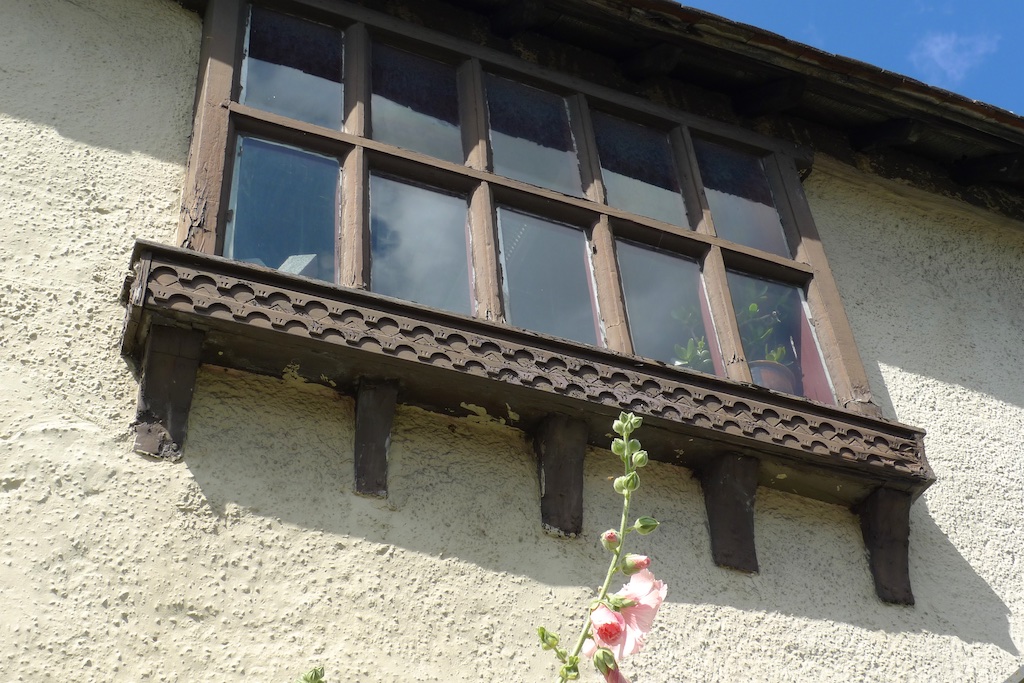 On the E side yet another house with a long first-floor overhang. Plait ornament on bressumer." Seen below and round its corner: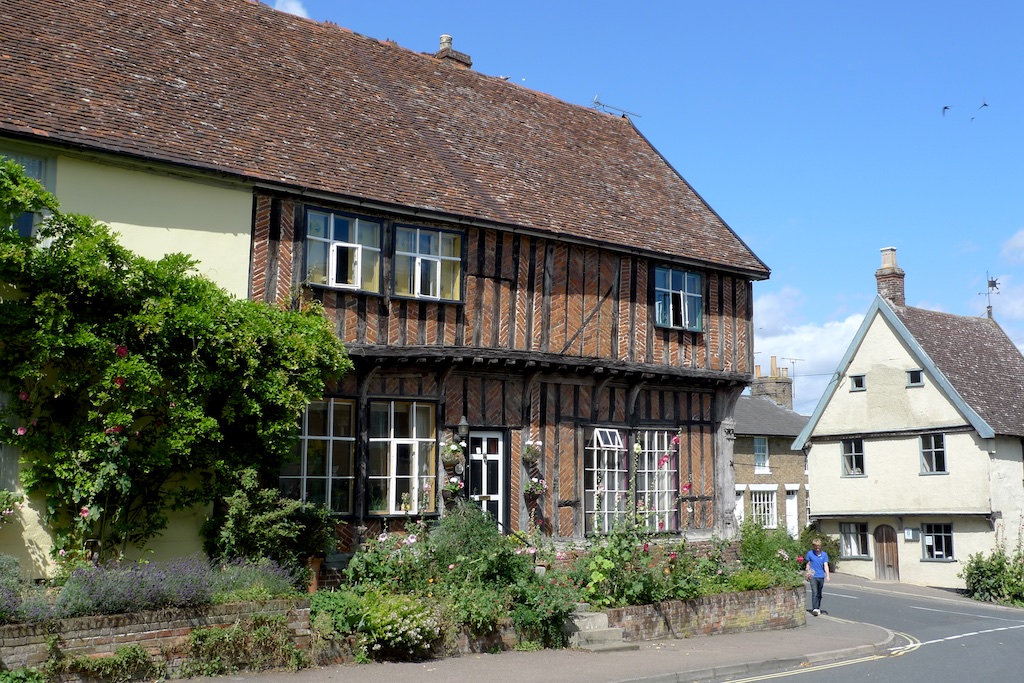 Then on the W side again the Order of Foresters, apparently a former Nonconformist Chapel, converted and face-lifted (with coupled columns) in 1905." Seen here: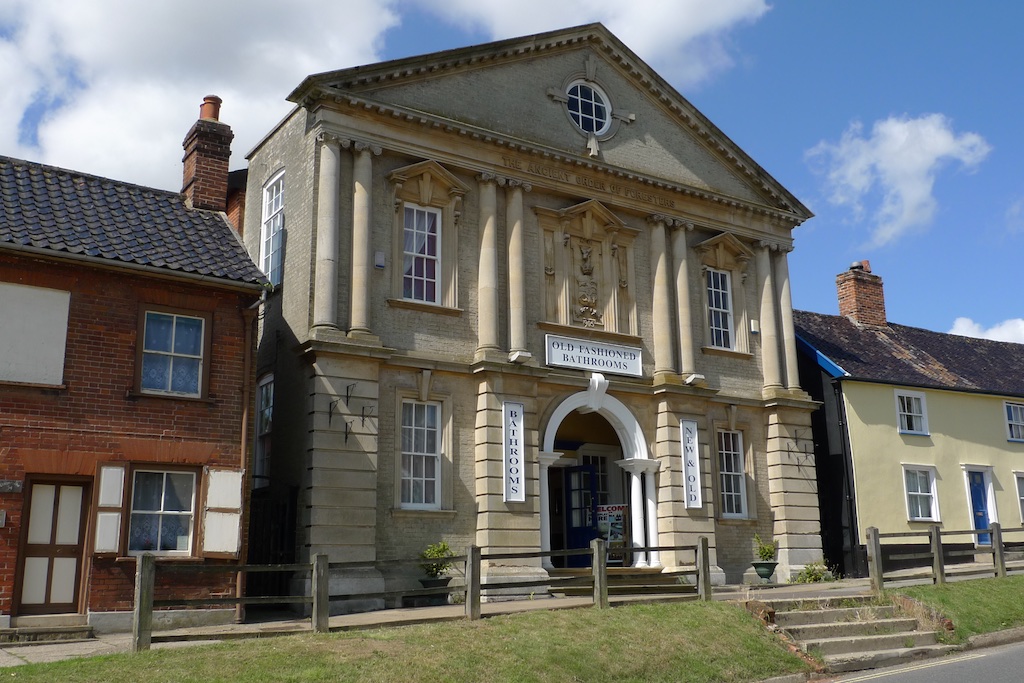 Nearby Crows Hall has its own section in the second edition and so has its
own page
on this site. In the third edition it is included under Debenham.