Pictures of buildings mentioned in the second edition "Suffolk" volume of "The Buildings of England" series by Sir Nikolaus Pevsner.
I don't normally "do" Churches on this site as they are very well covered on the Suffolk Churches site. But I invariably call in and in this case couldn't resist a picture of the Misericord of which Pevsner says (p189/90): "Four misericords are preserved. One of them has a fine figure of a crane."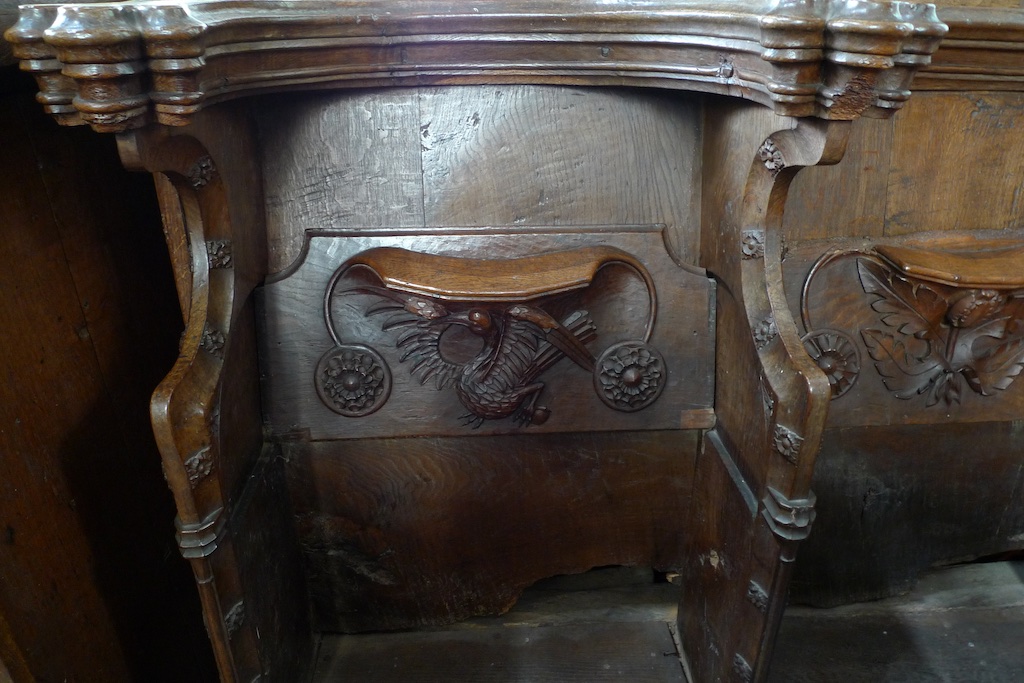 But the main attraction is Denston Hall

Pevsner says of it: "Early C18 house of red brick; nine bay centre and wings. ... Behind the house is a long range of Tudor brick with a number of brick windows with hood-moulds. Its back overlooks the moat." His reference to a monument to a horse on the lawn in front of the house was correct at the time but it went with the owners when the house was sold.

Here is the side elevation where the Tudor brick range can be seen on the left...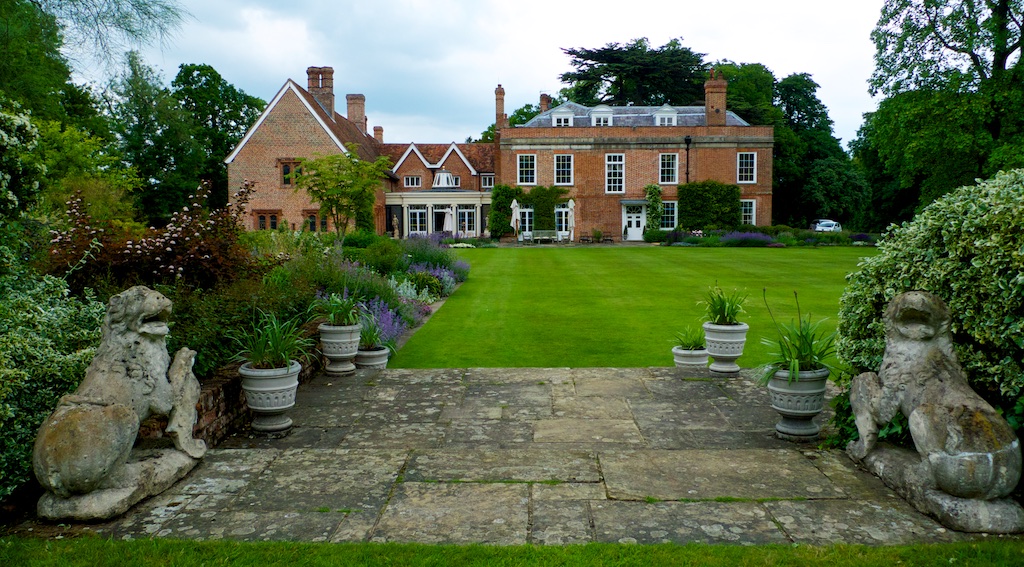 ... which is seen in more detail here with the (partial) moat: