Pictures of buildings mentioned in the second edition "Suffolk" volume of "The Buildings of England" series by Sir Nikolaus Pevsner.
Eye merits a "perambulation" which Pevsner starts: "Immediately N of the church the Guildhall, early C16, two storeyed, timber-framed, and with upper oriels." Seen here: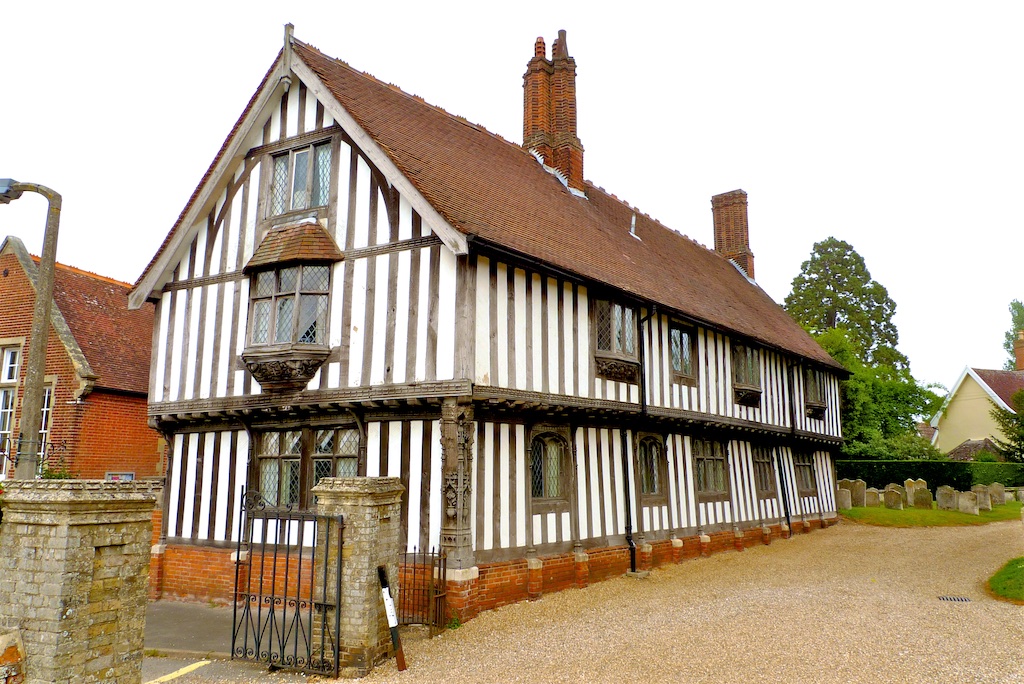 These views show proximity to the church and the side view: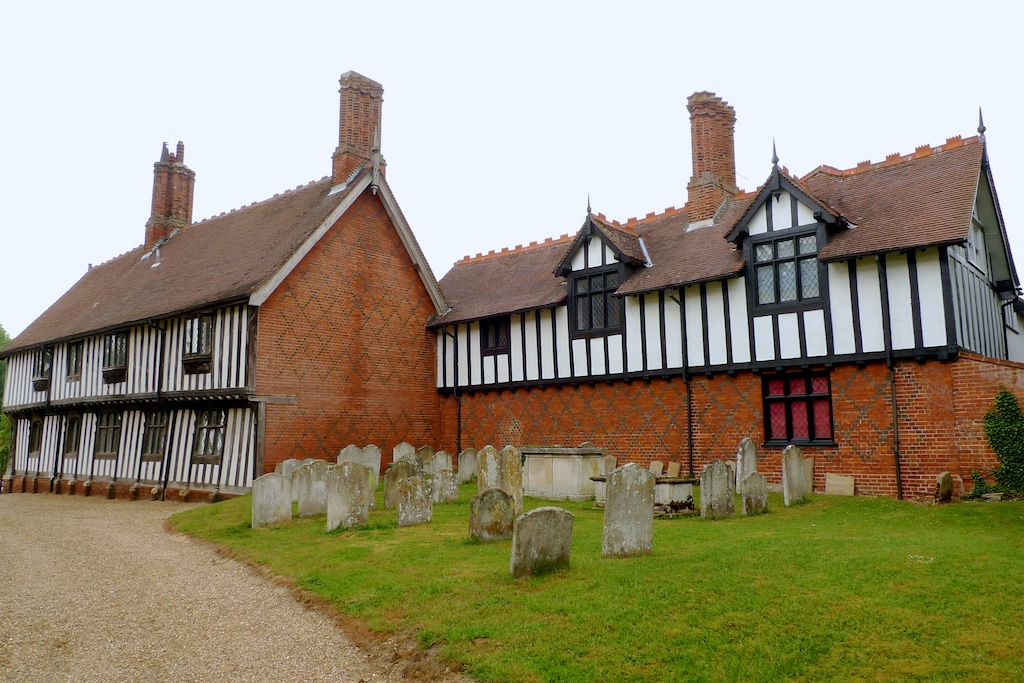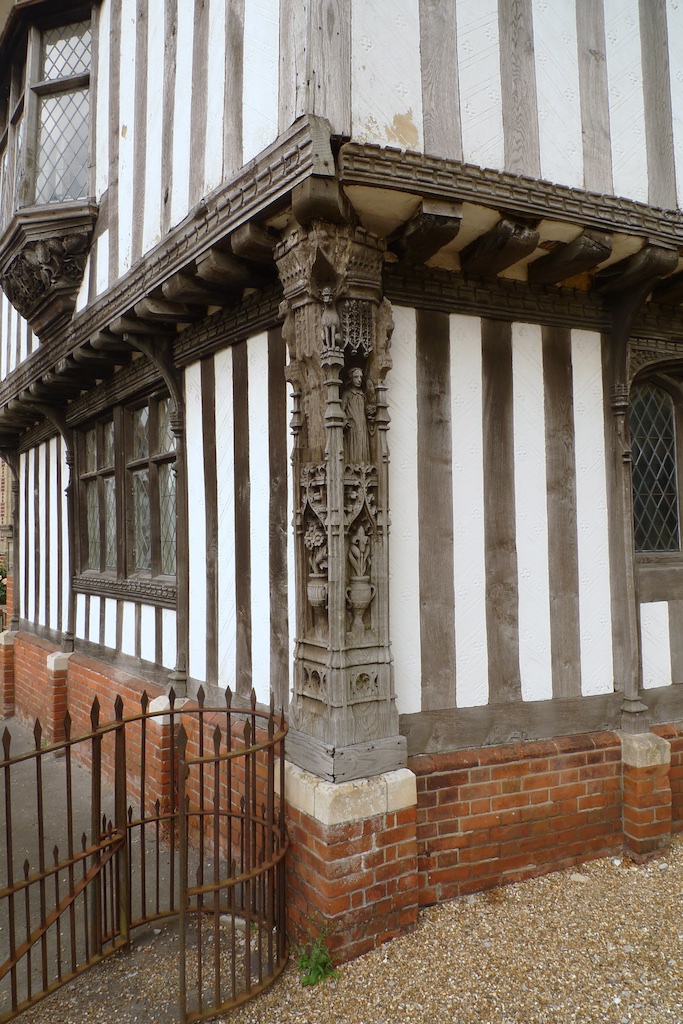 Left: "Angle-post with the Archangel Gabriel." Below: One of the upper oriel window sills which are "carved with foliage and a scene with a stag; but all this is thoroughly re-cut"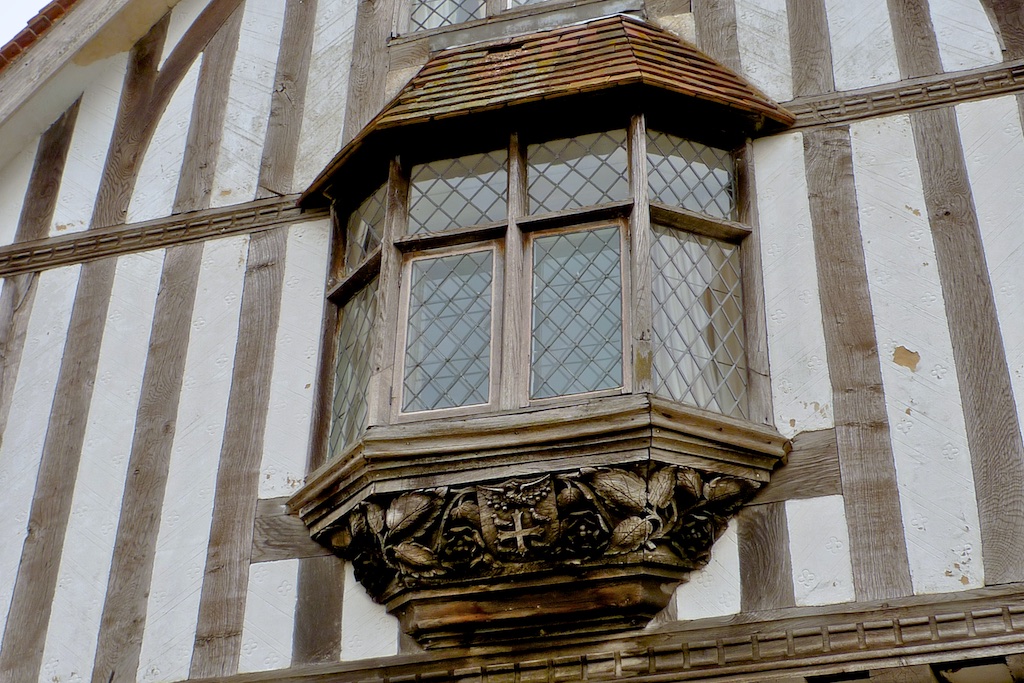 For more details about this guildhall and information about gilds and gildhalls in general, see
suffolkguildhalls.com
"Now along Castle Street from the SW end of the churchyard on the W. On the r.on a high overgrown mound the Castle. The cliff wall which shows comes from a C19 building. The remains of a wing-wall ascend the motte on the N. The bailey covered two acres below to the SW." Seen here: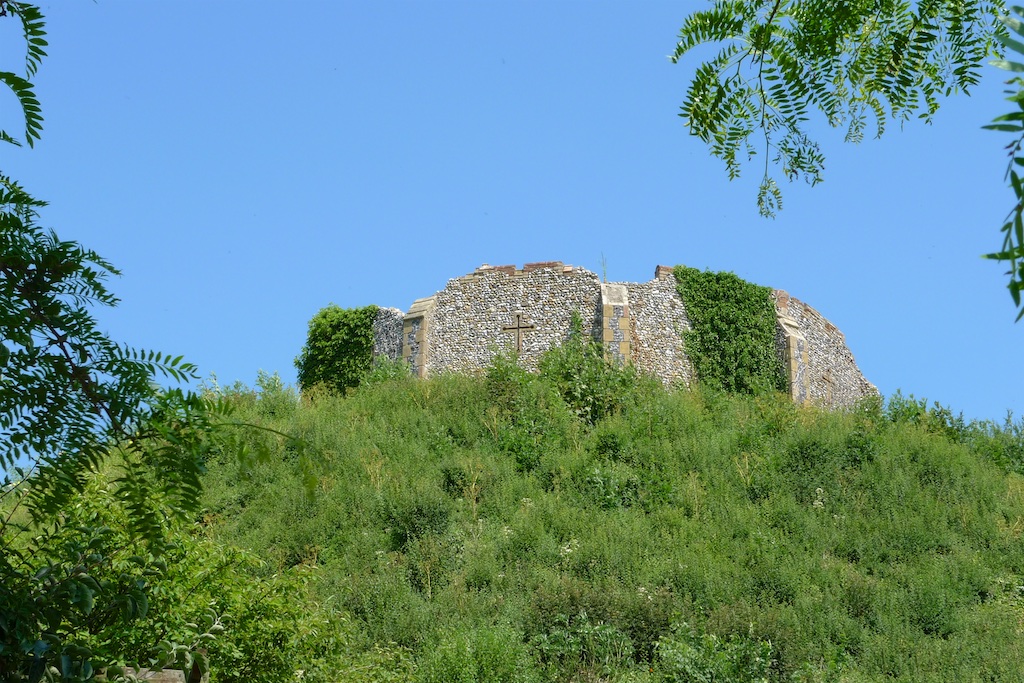 "Stanley House, long and irregular, with a pedimented Georgian doorway, some timber-framing exposed on the r." Shown here: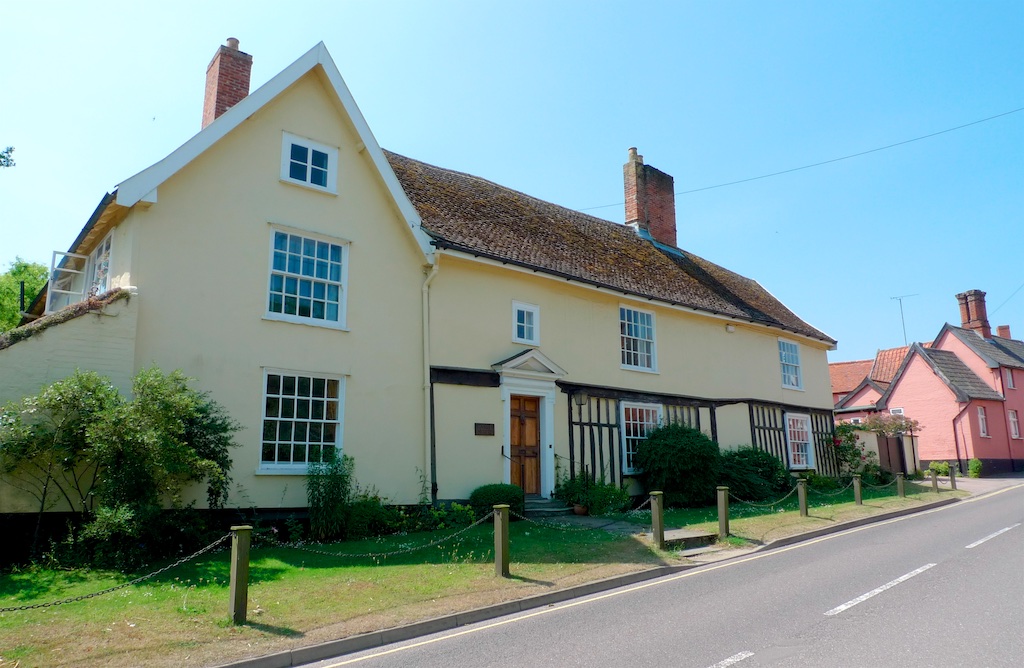 "From the top of Castle Street turn r. down Broad Street. The White Lion offers a long, picturesque and mixed front to the street." As can be seen here: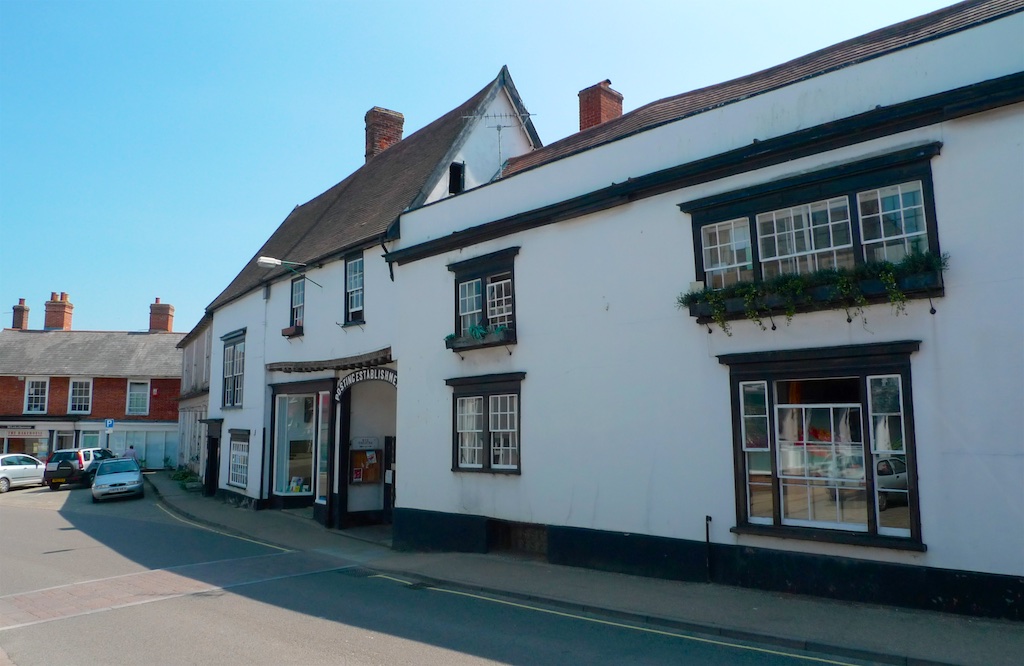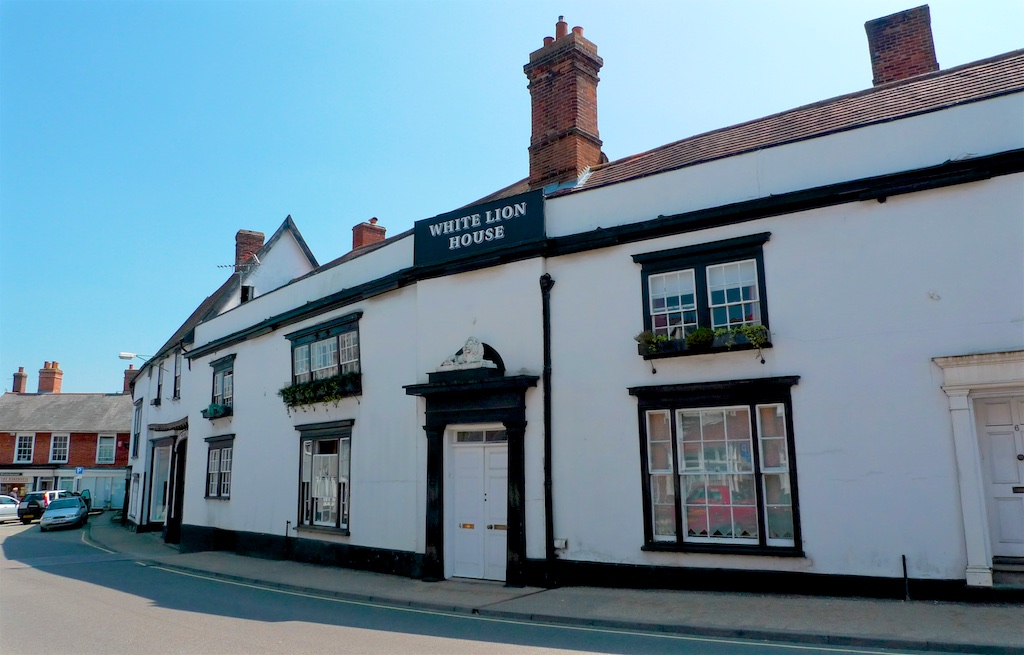 "To its r. round the corner, in Church Street, a timber-framed front with overhang and some original timber arches on the ground floor." Shown below: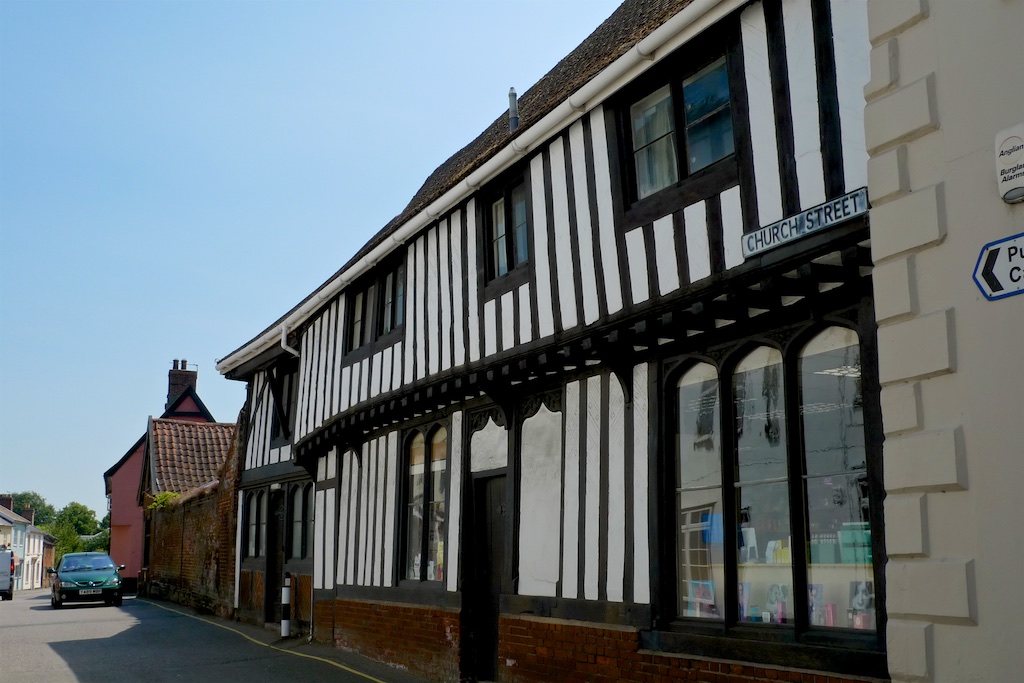 "Opposite the horrible Town Hall of 1857 with a horrible tower." (We have grown more used to Victorian architecture as time has gone on). The Town Hall here: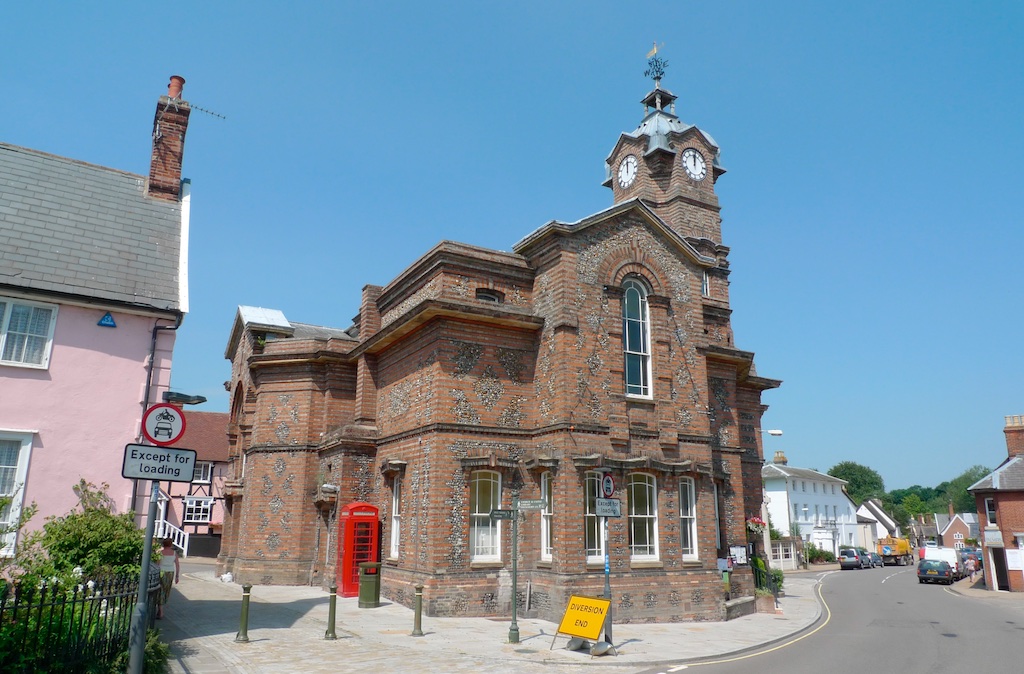 "Then out to the E to The Priory or Abbey Farm, on the site of a Benedictine priory founded in the late C11. All that ca be seen above ground is part of the S transept, some masonry of the walls of the church, and the W wall of the present C18 house (six bays, three storeys, hipped roof), built of stone and brick in layers, and a separate oblong building to the NW." The house: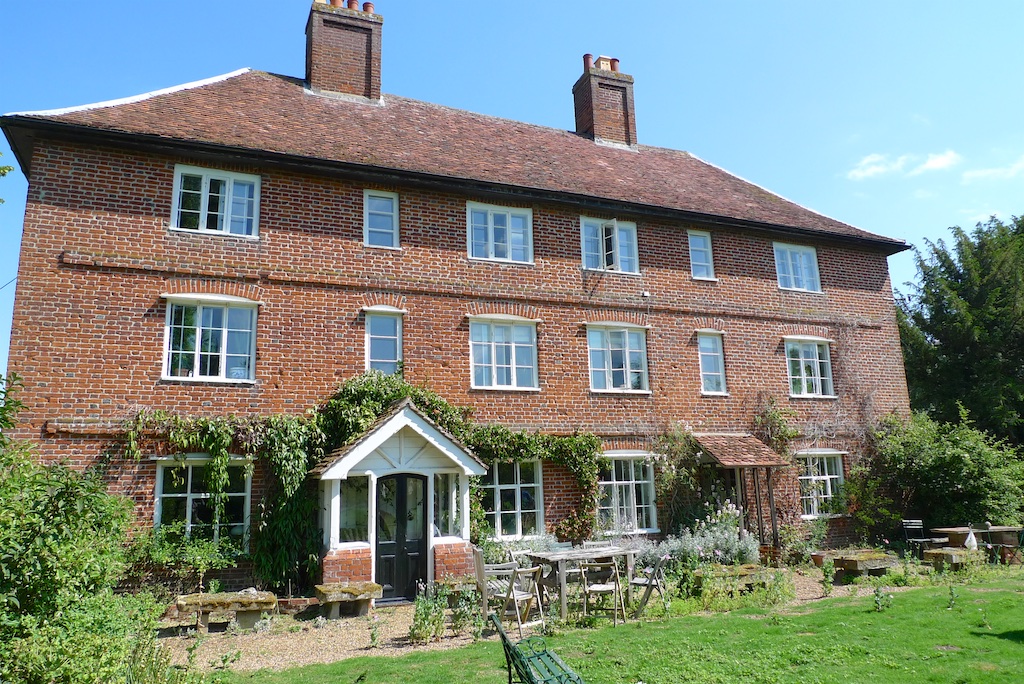 The W wall of the house and an oblong outbuilding: