Pictures of buildings mentioned in the second edition "Suffolk" volume of "The Buildings of England" series by Sir Nikolaus Pevsner.
What follows is extracted from the second edition of Pevsner's Suffolk volume but if you are visiting you really should have the third edition (Suffolk East) extensively updated by James Bettley which has much more interesting information to guide you around.

Pevsner starts his entry for Haleswoth (after the church) by saying "There is nothing of special architectural interest in Halesworth". But it is a pleasant town with much variety and he goes on to select some buildings of interest starting "in the Market Place with the Social Club, formerly an inn, Elizabethan, with two original mullioned and transomed windows and No 10, a Georgian House of five wide bays with arched doorway and the window above it set in a blank segment-headed arch". Both seen below: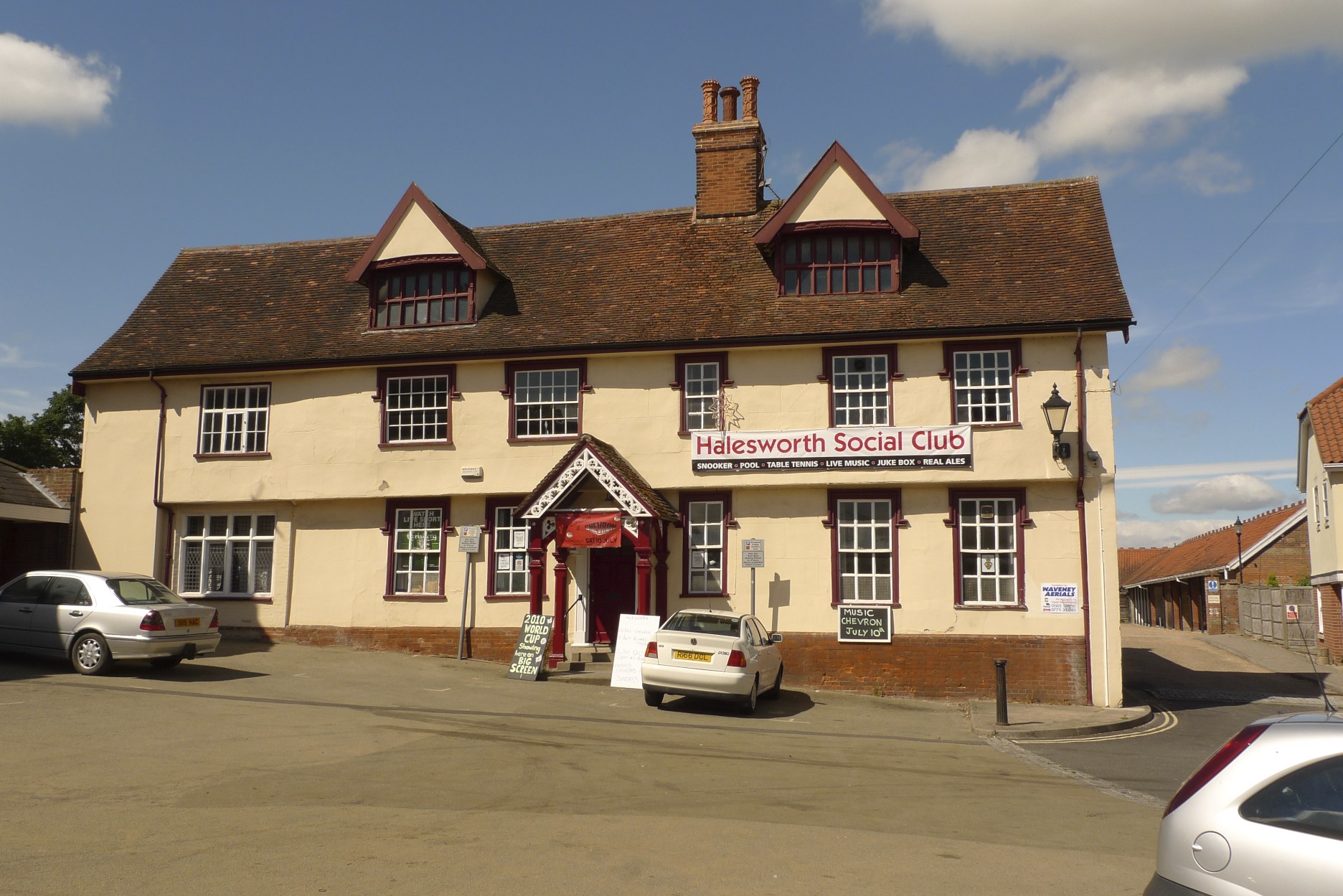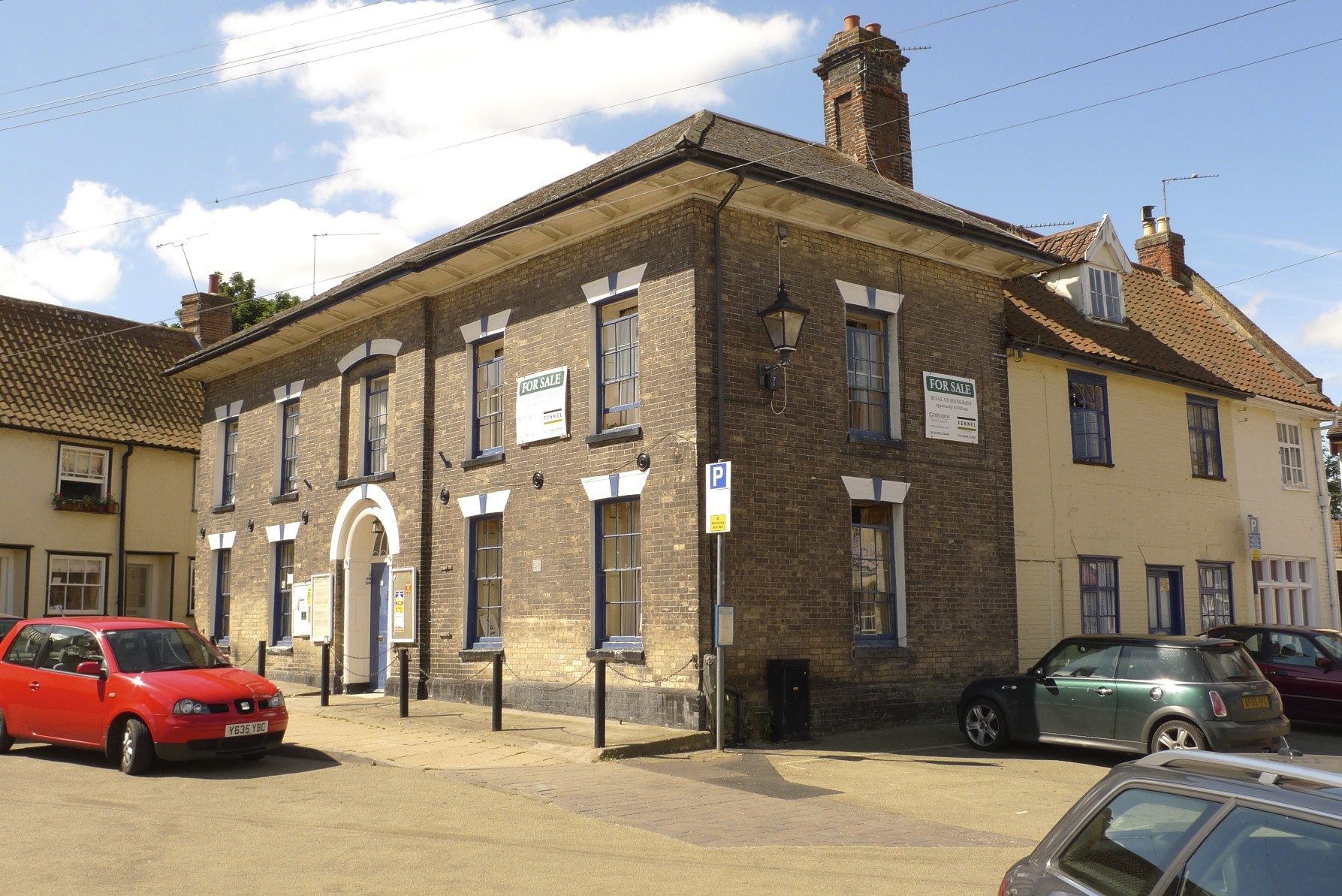 Still in Market Place is "No 27 with a wooden archway on the l the spandrels of which are carved". Seen below with more detail of the archway.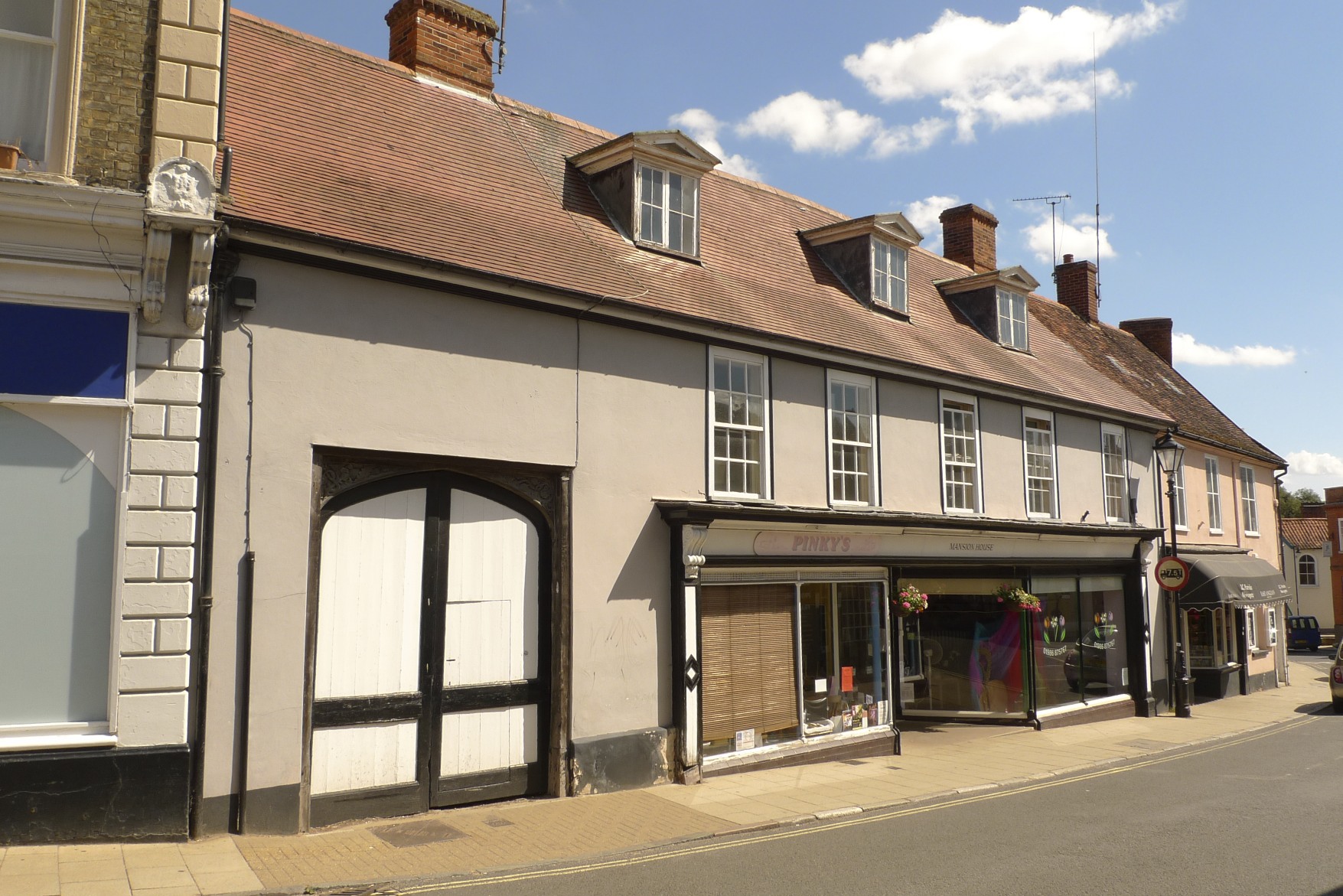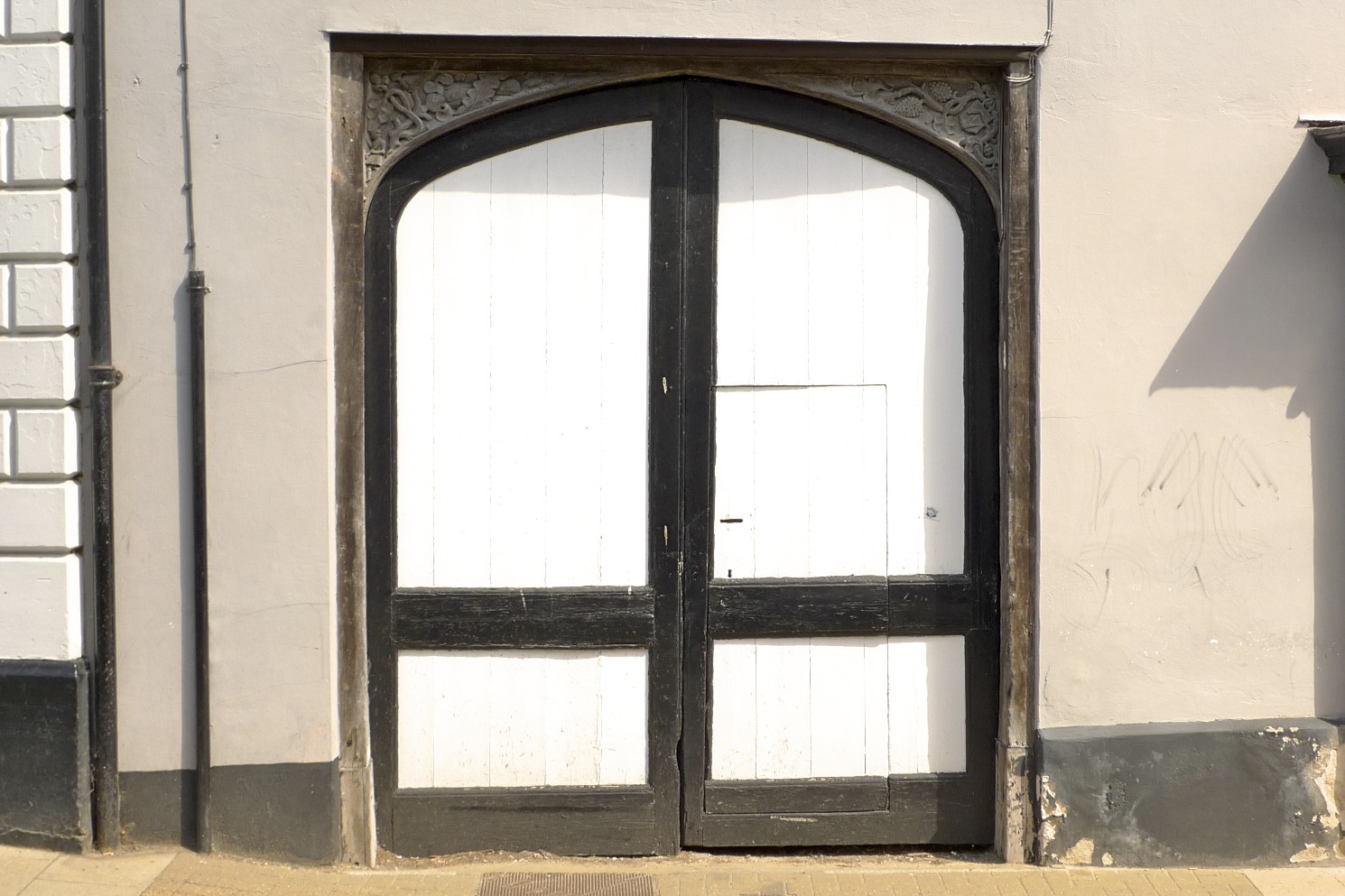 In "Chediston Road No 124 has a nice bowed Georgian shop-window" seen below: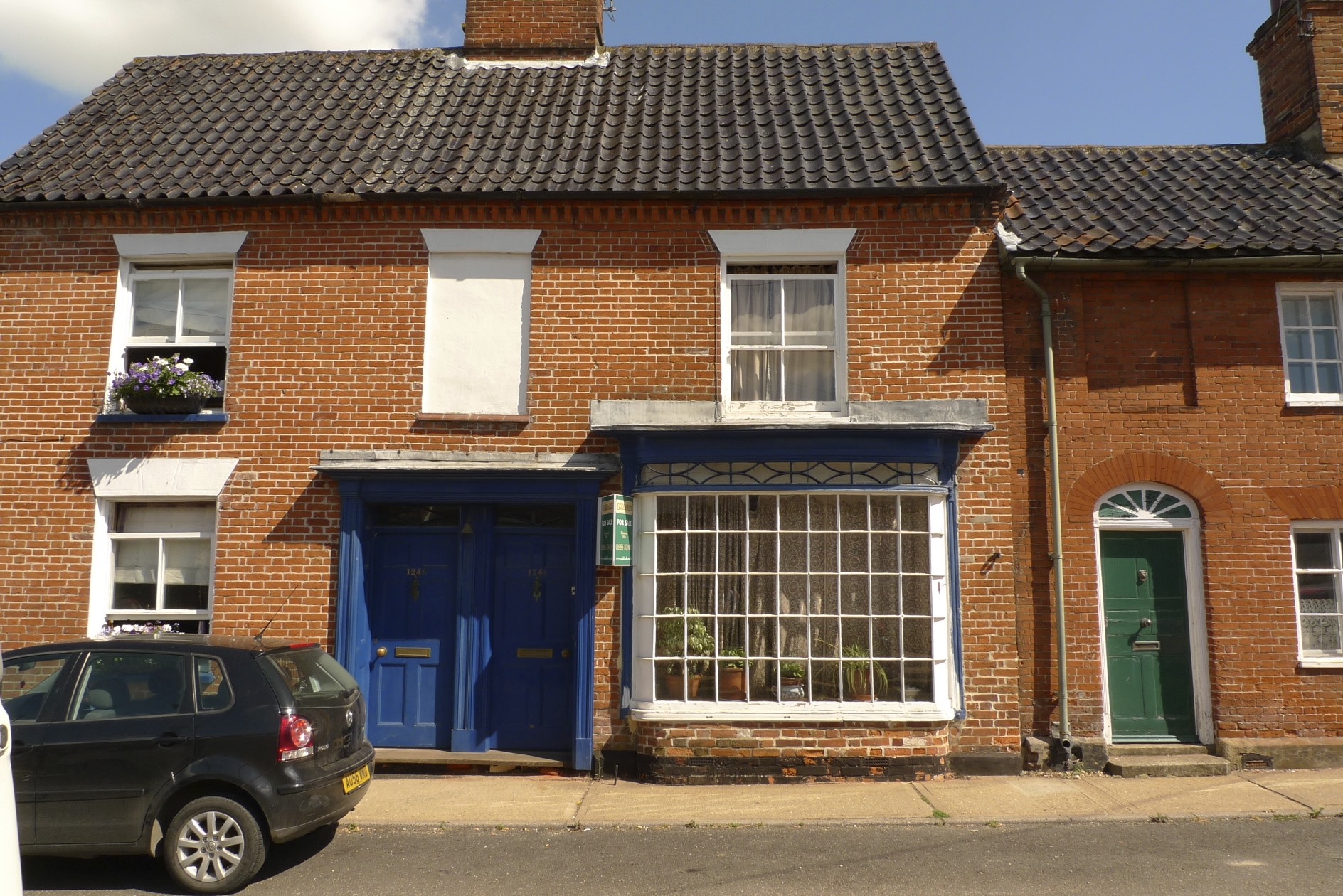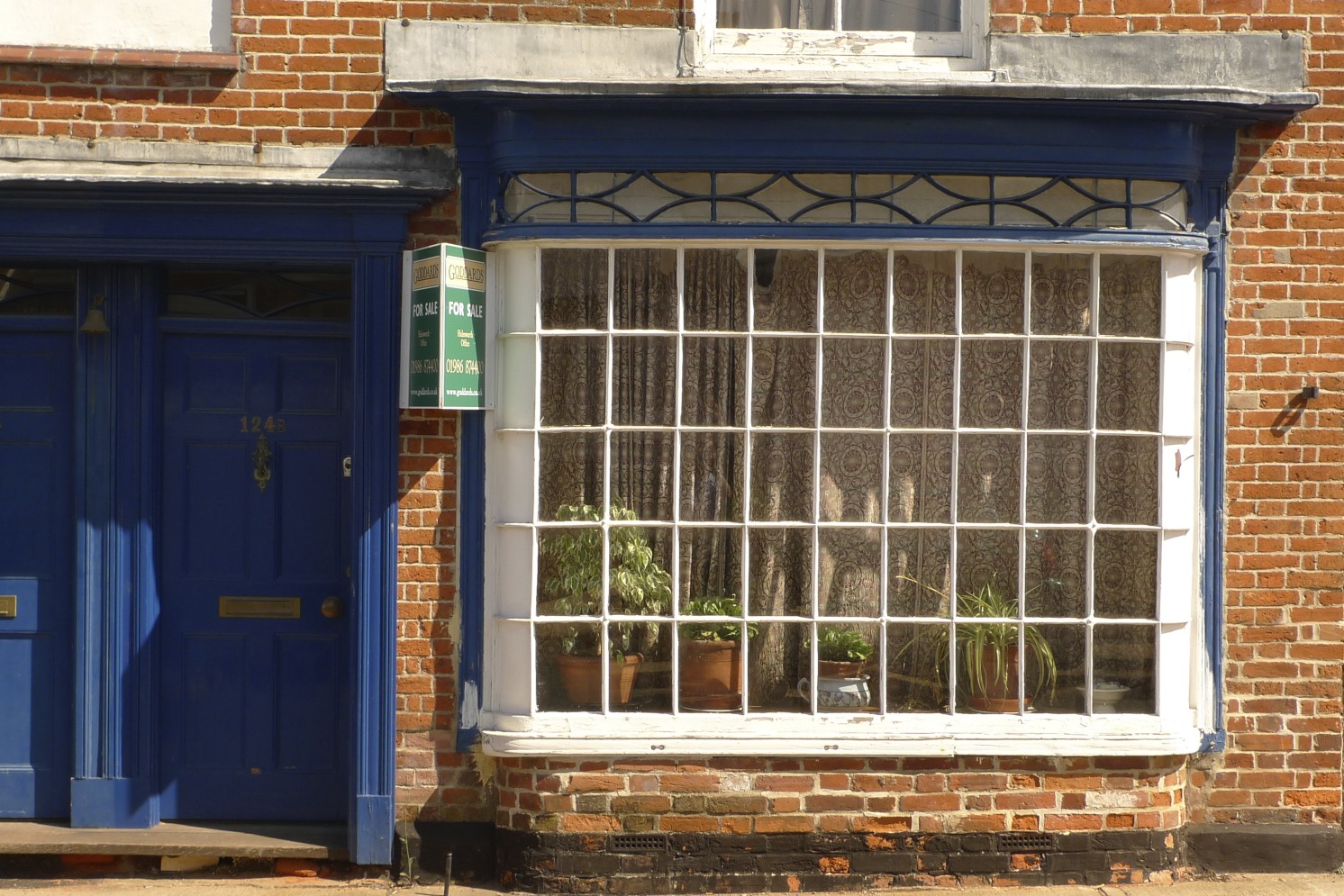 "To the S along the churchyard the Gothic House, which has a very odd Jacobean porch, canted, on thich balusters with pendant arches and some ornament":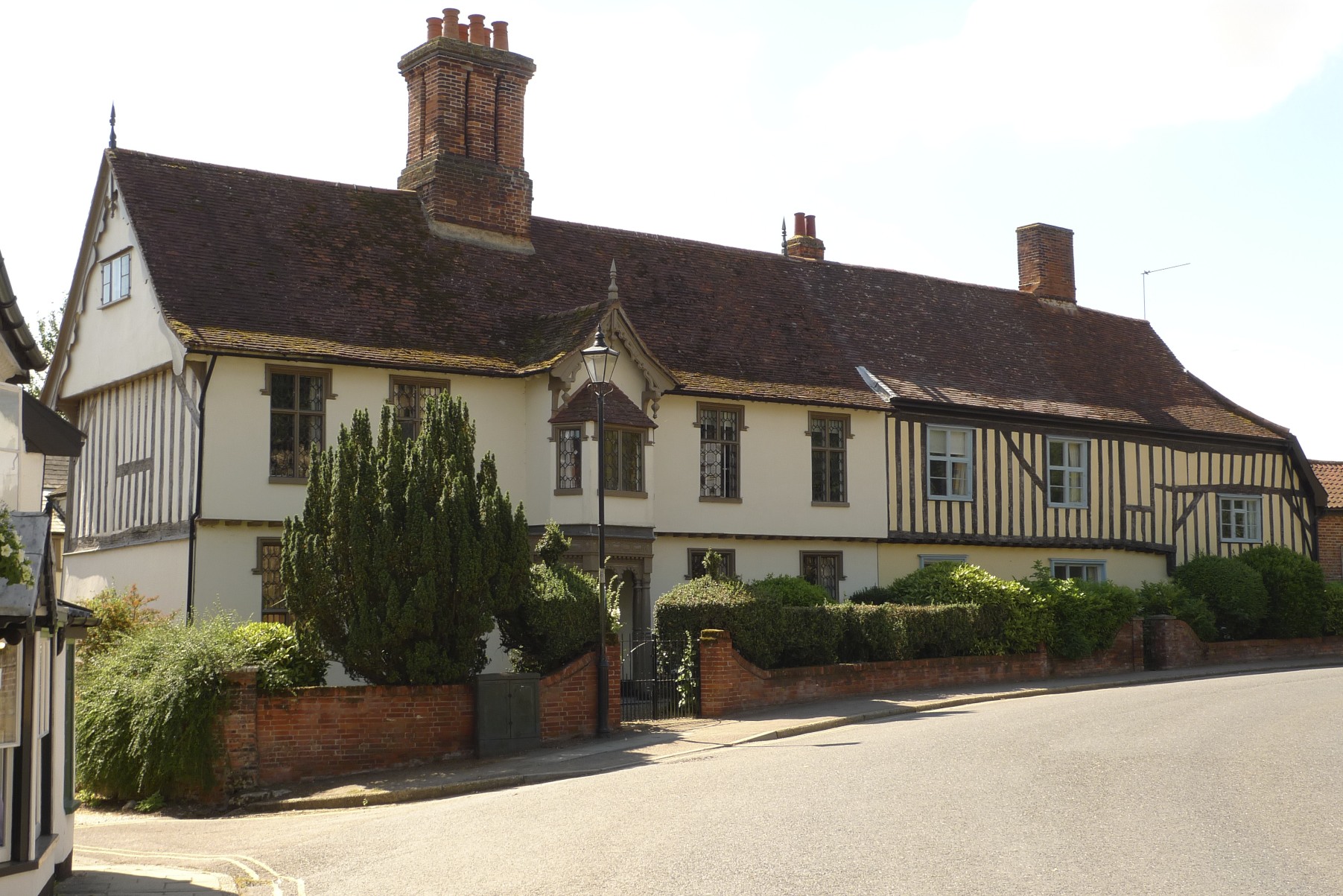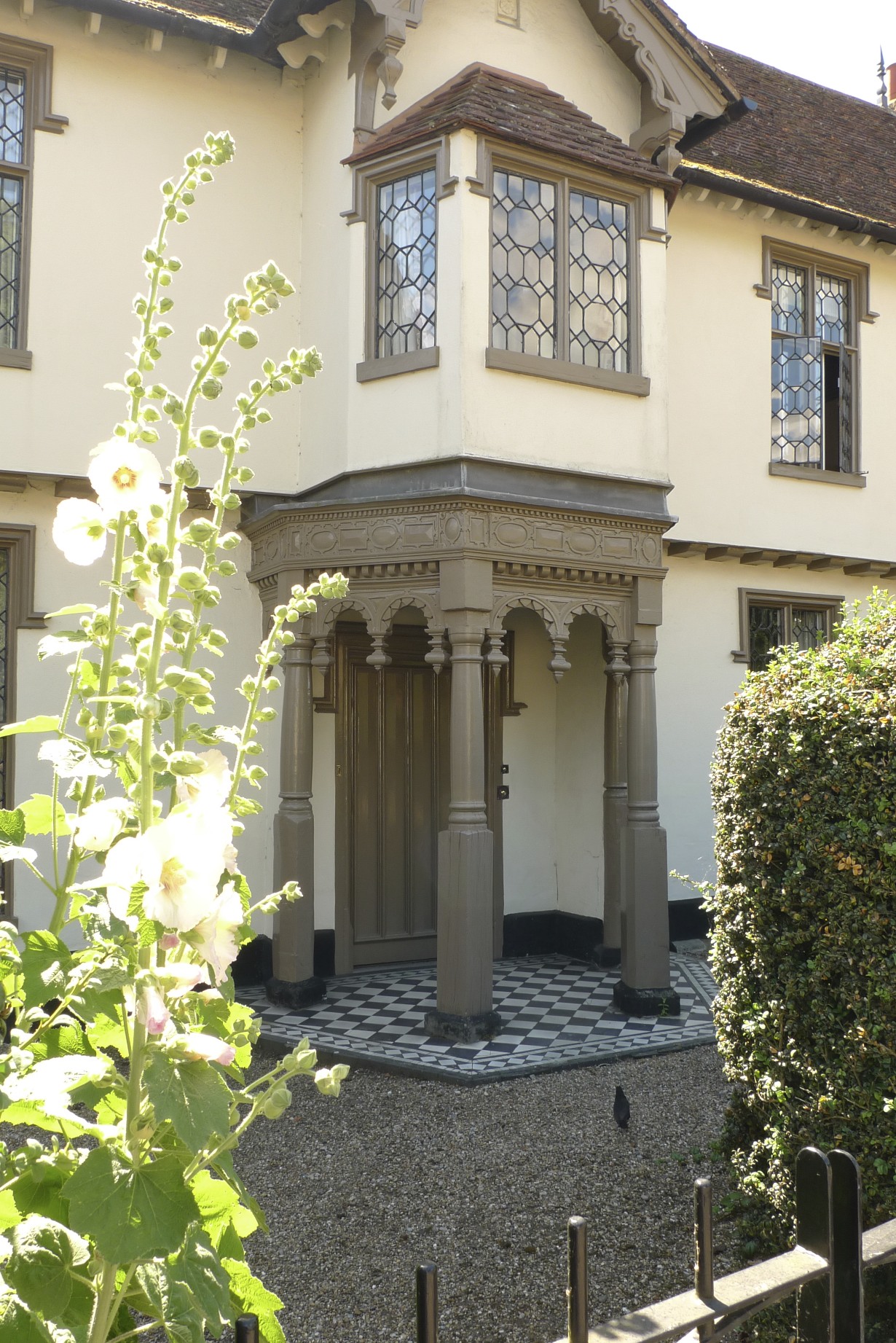 In the Thoroughfare "a pair of Georgian houses":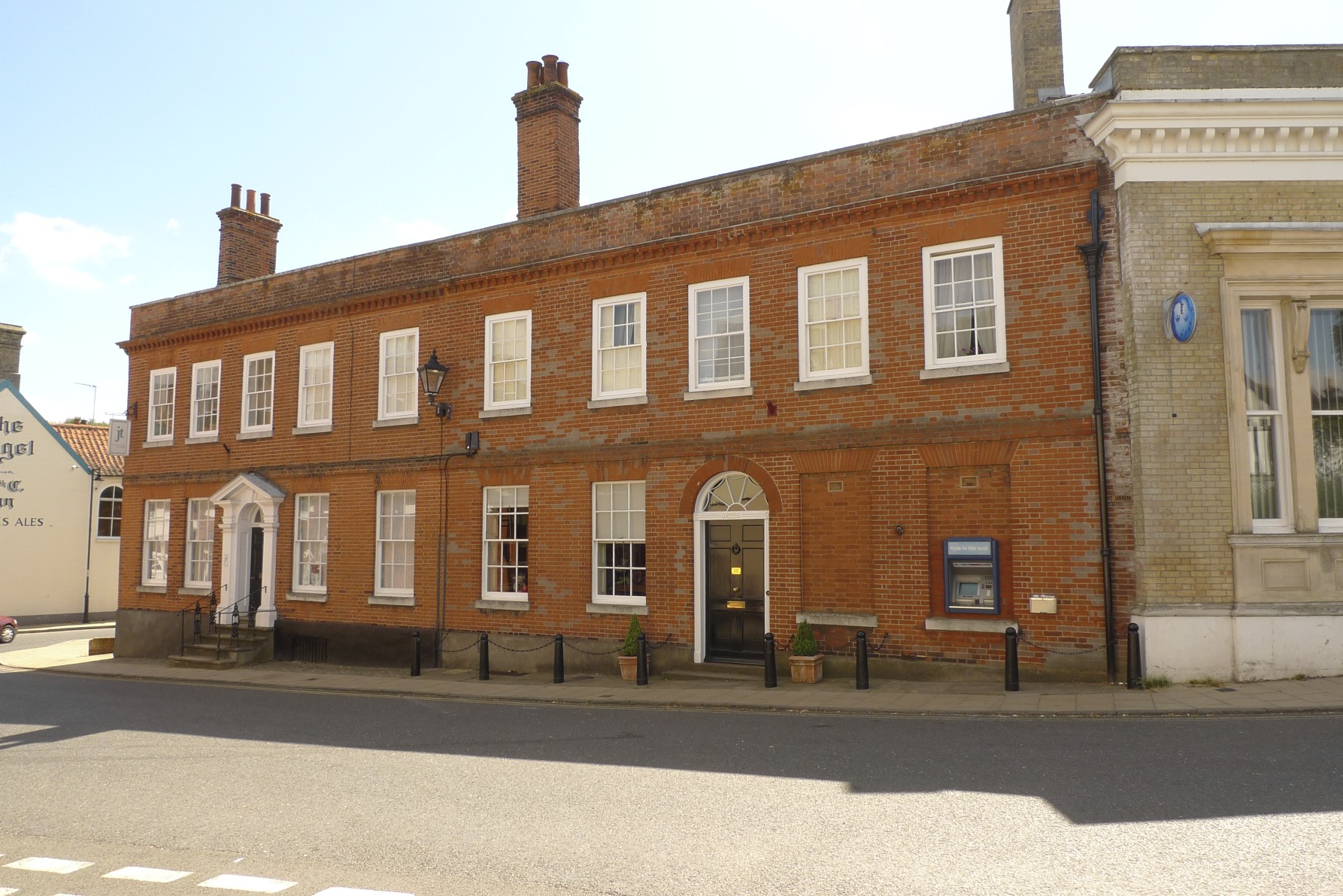 "Then the Angel Hotel, of seven bays and with a pedimented doorway with Doric pilasters".: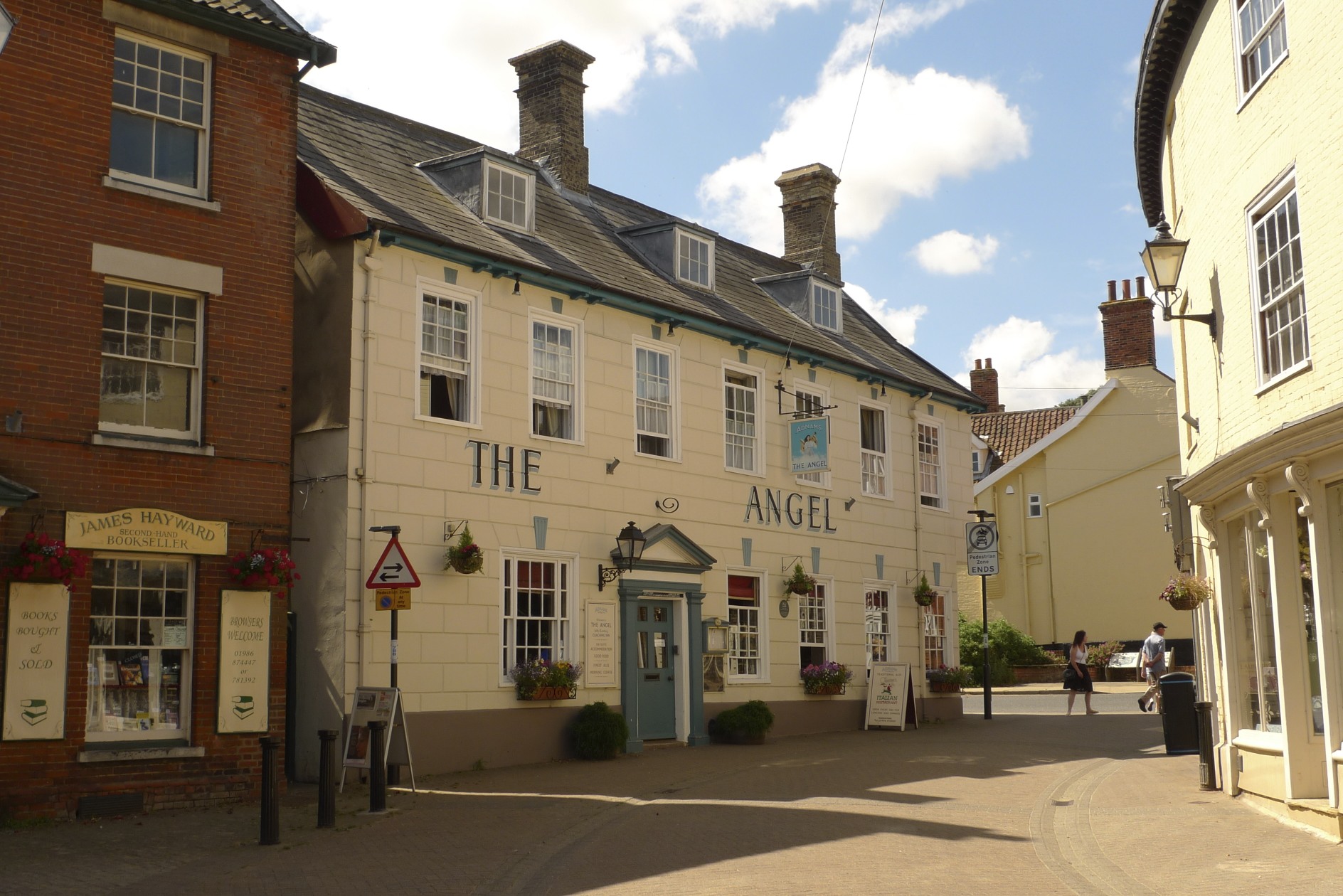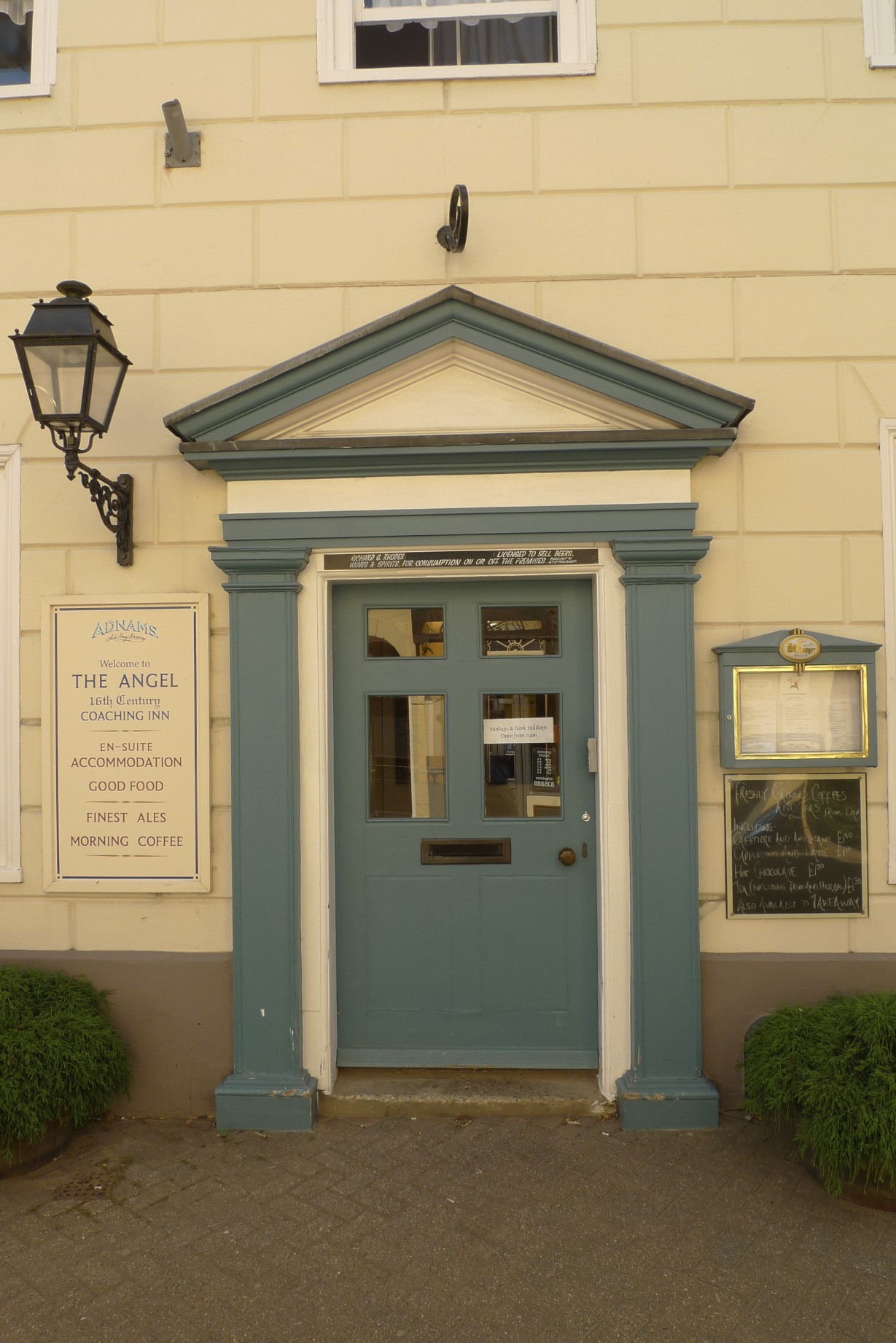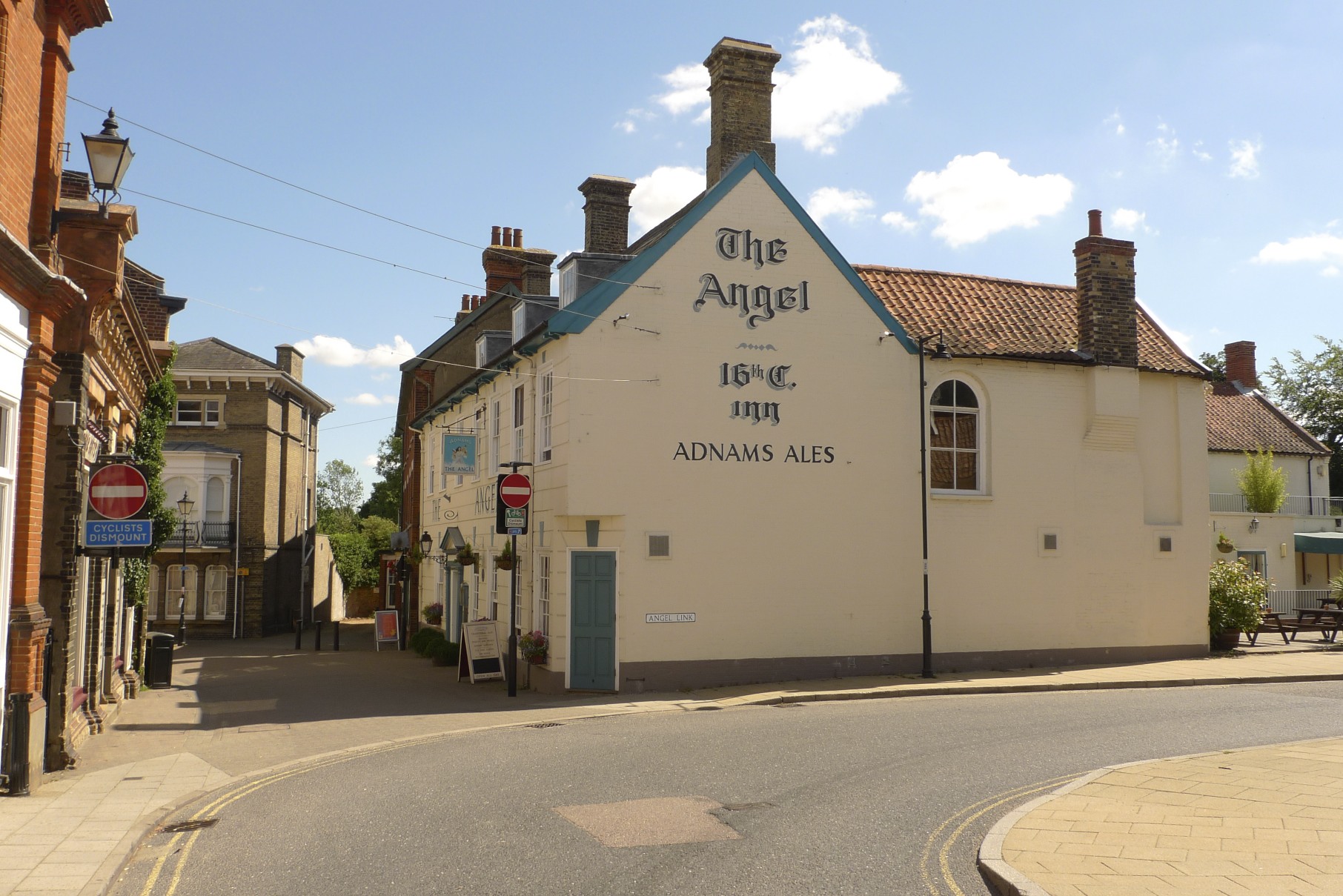 No 6 is timber-framed and has an overhanging upper floor. The bressumer is carved with two big lions and a shield":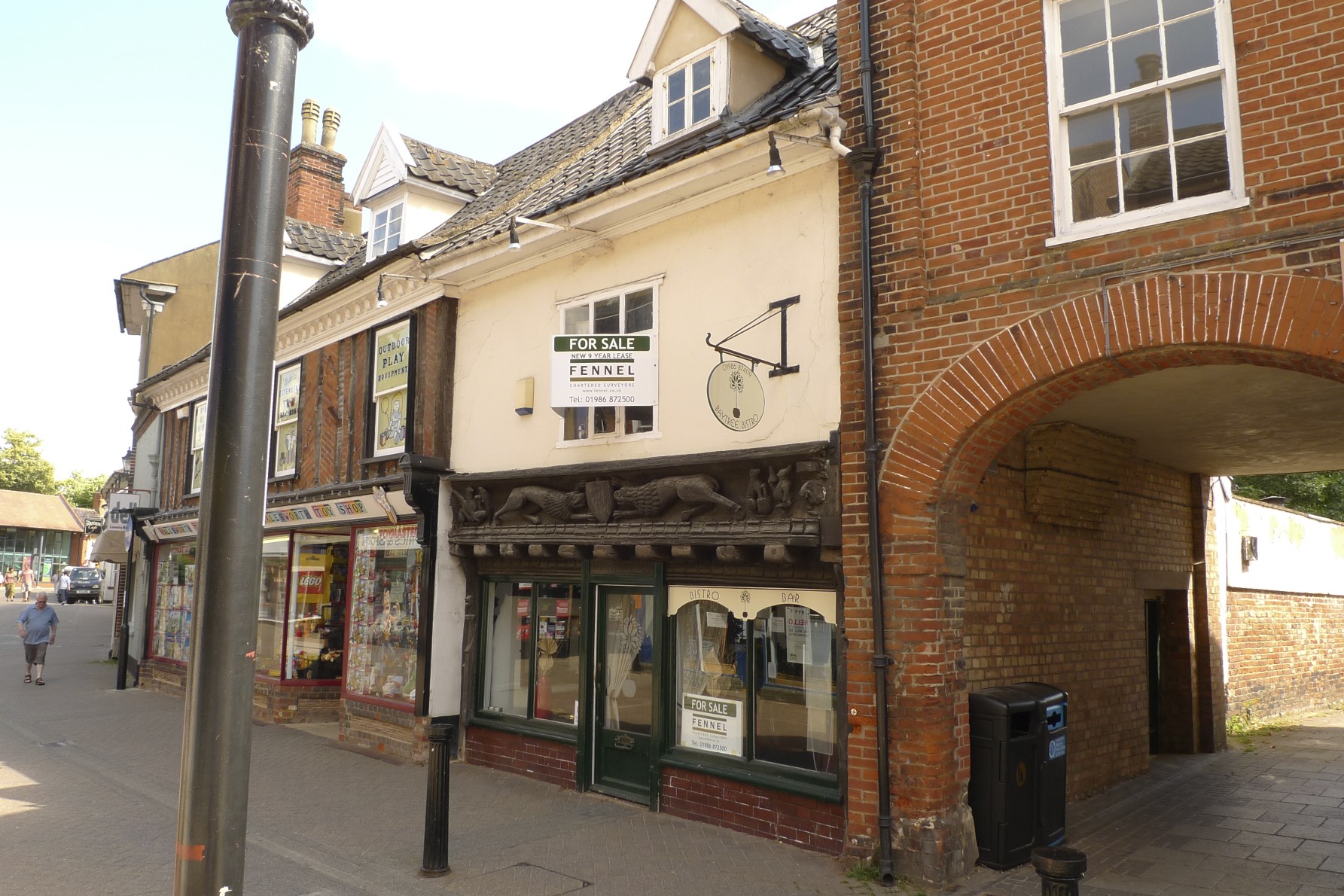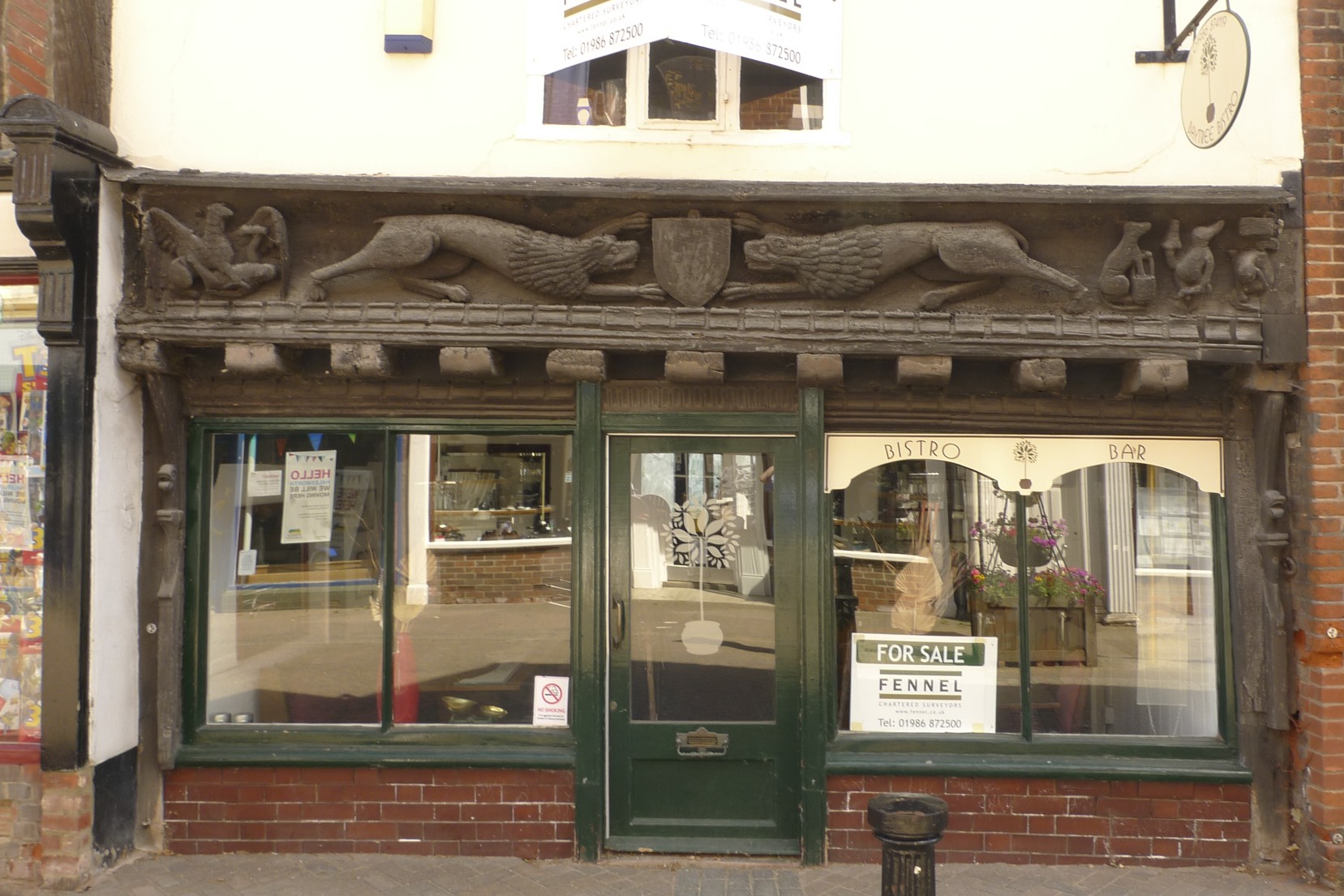 The Congregational Church of 1836 (now United Reformed Church):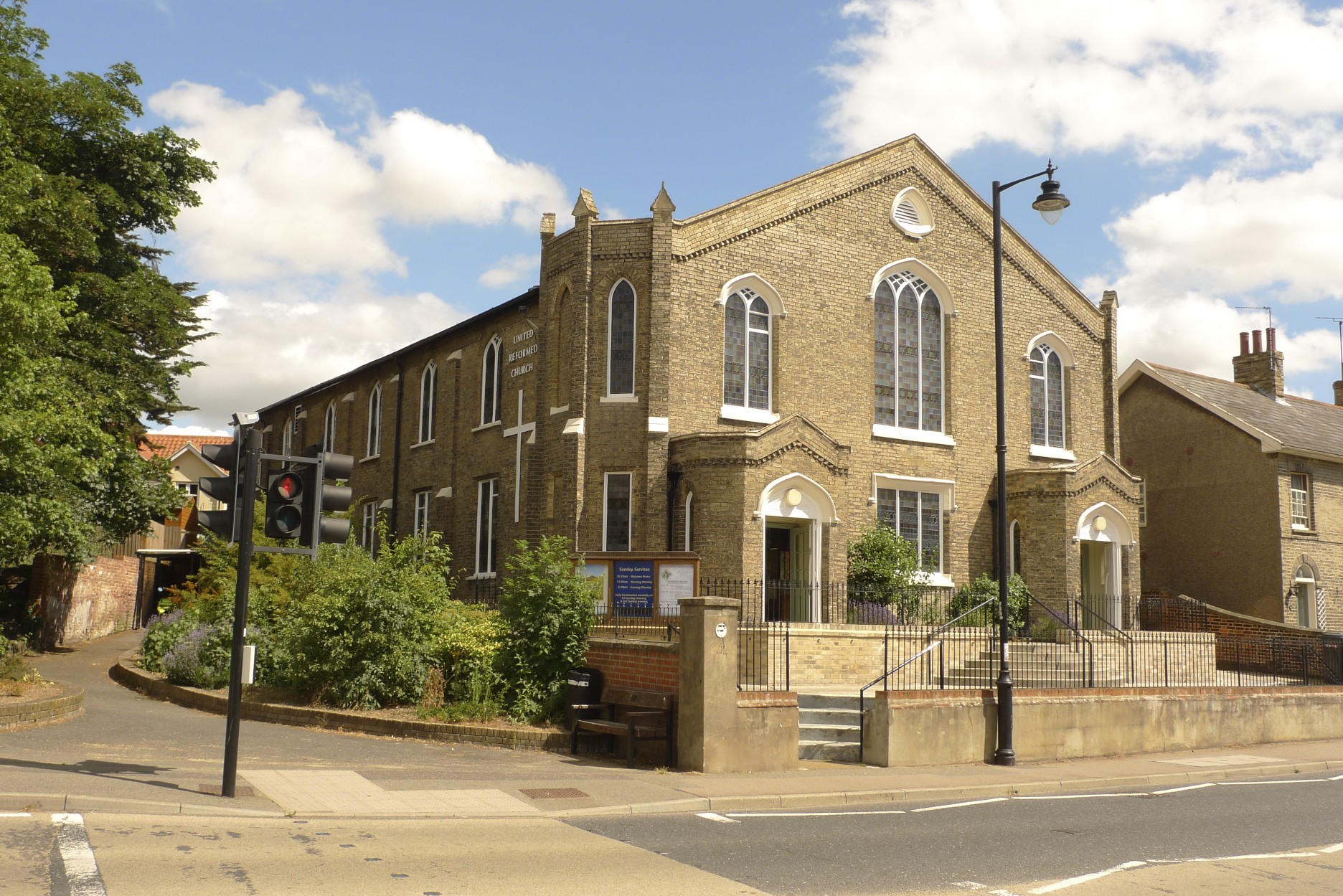 For more details of the guildhall and information on gilds and gildhalls in general, see
suffolkguildhalls.com