Pictures of buildings mentioned in the second edition "Suffolk" volume of "The Buildings of England" series by Sir Nikolaus Pevsner.
On page 261 Pevsner describes two buildings as well as the Church.

Of Hemingstone Hall Pevsner says "A red brick mansion with two side gables and a gabled porch, neatly but not quite in the middle. The gables are shaped, those on the sides big and consisting of a convex and an ogee part, that of the porch convex and then semi-circular. Of the original mullioned and transomed windows not many remain."

The Hall is also described by Sandon (pp 234 - 235) who regards it as having the looks of "an ample Dutch gabled Jacobean house" due to work attributed to William Style in 1621 but built on earlier structures accounting for the non-symmetrical features. He postulates the first brick structures as dating from c1557 and that the drive and orientation were befitting of a Tudor house and that there may have been several earlier timber-framed buildings on the same site.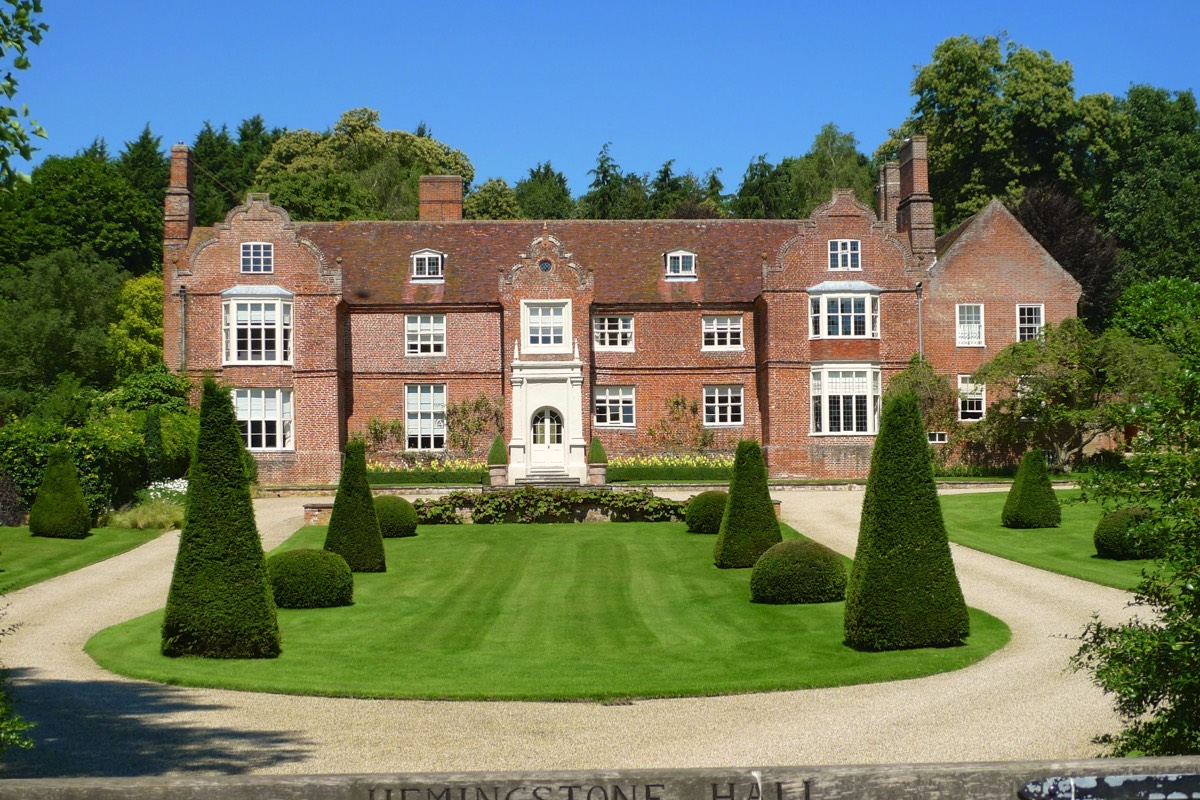 The other building is Stonewall farm, now the home of a timber business, of which Pevsner says "Handsome timber front of Wealden type. The date may be c1500."