Pictures of buildings mentioned in the second edition "Suffolk" volume of "The Buildings of England" series by Sir Nikolaus Pevsner.
The only entry in Pevsner for Henstead (p265), apart from the Church, is Henstead Hall of which he says "Quite a substantial square house of the C18 or early C19, cement-rendered. The front with two canted bay windows, and between them a Greek Doric portico of two pairs of columns. The side of the house five bays wide".

The house is visible from the road as below but is partly obscured by trees.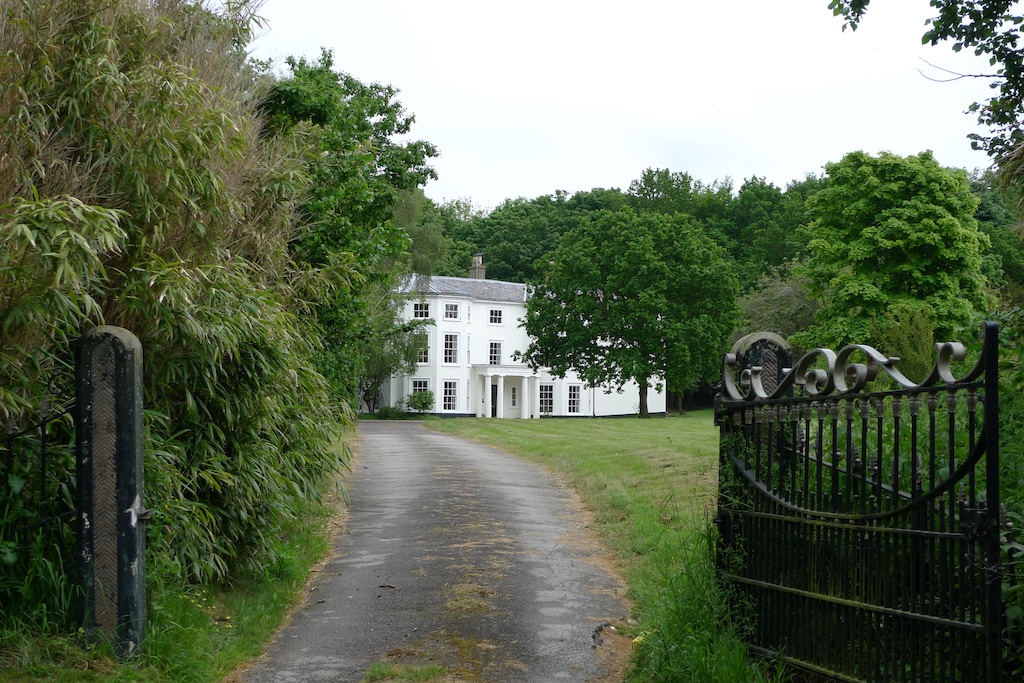 At one stage it was a hotel and has been owned for 50 years or so by a colourful character who recently died. At the time of the photos here (in 2012) it was being refurbished .

Another view from a footpath to Henstead Exotic Garden: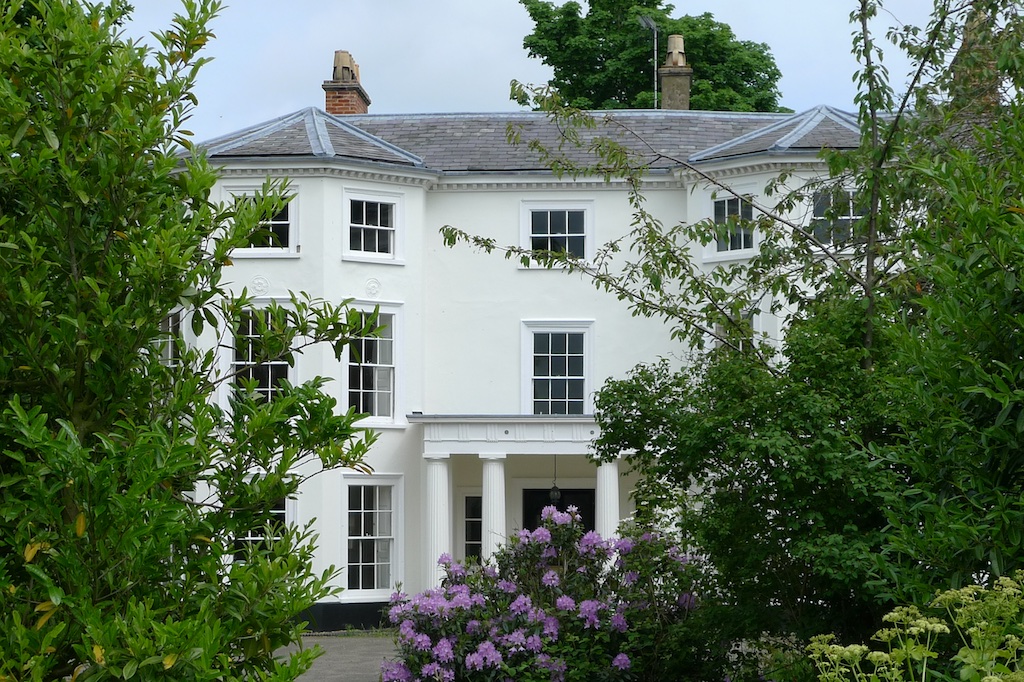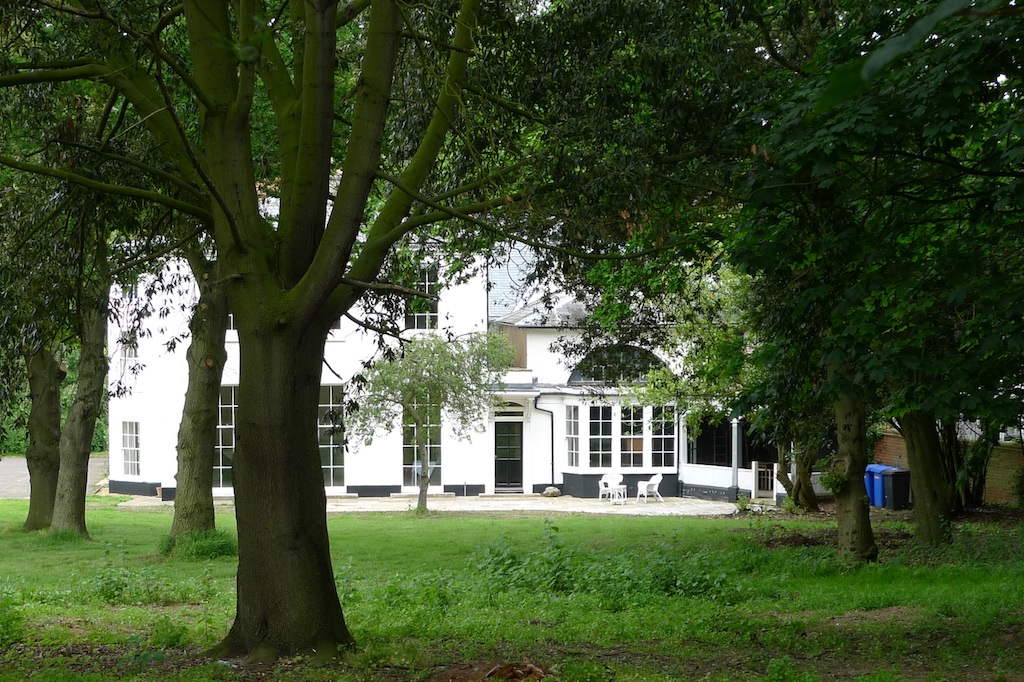 St Mary's Church is well represented on the Suffolk Churches site but the main point of interest here is the niche. Pevsner mentions a "Banner Staff Locker in SW corner of nave" but information in the Church says it is a niche for storing banners of the Gild. I have not found evidence elsewhere of a Gild at Henstead but this is an interesting piece of information. The niche is shown below: