Pictures of buildings mentioned in the second edition "Suffolk" volume of "The Buildings of England" series by Sir Nikolaus Pevsner.
Apart from the Church the second edition has Letheringham Abbey; Letheringham Mill; Letheringham Hall and Barn; Letheringham Lodge and the Old Vicarage. The latest edition reorders some of these and adds Four Bridges.

At this stage I only have pictures of Letheringham Lodge thanks to the excellent
Invitation to View
scheme. Eric Sandon's "Suffolk Houses" devotes about one and a half pages to Letheringham Lodge with a lot of interesting information.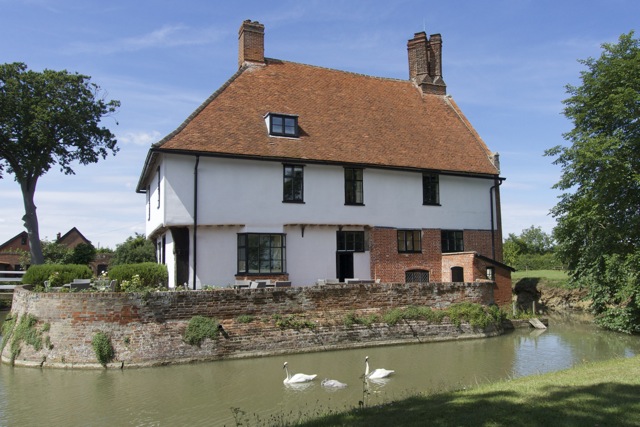 Of this, Pevsner says "Timber-framed. The original part of the house has four surprisingly massive carved angle-posts and also the remains of a two-light window of the same date (late C15) inside. The DoE suggests that the posts came from the former Shire Hall at Wickham Market, and quotes White's Directory of 1835 in support. The house is surrounded by a fine moat."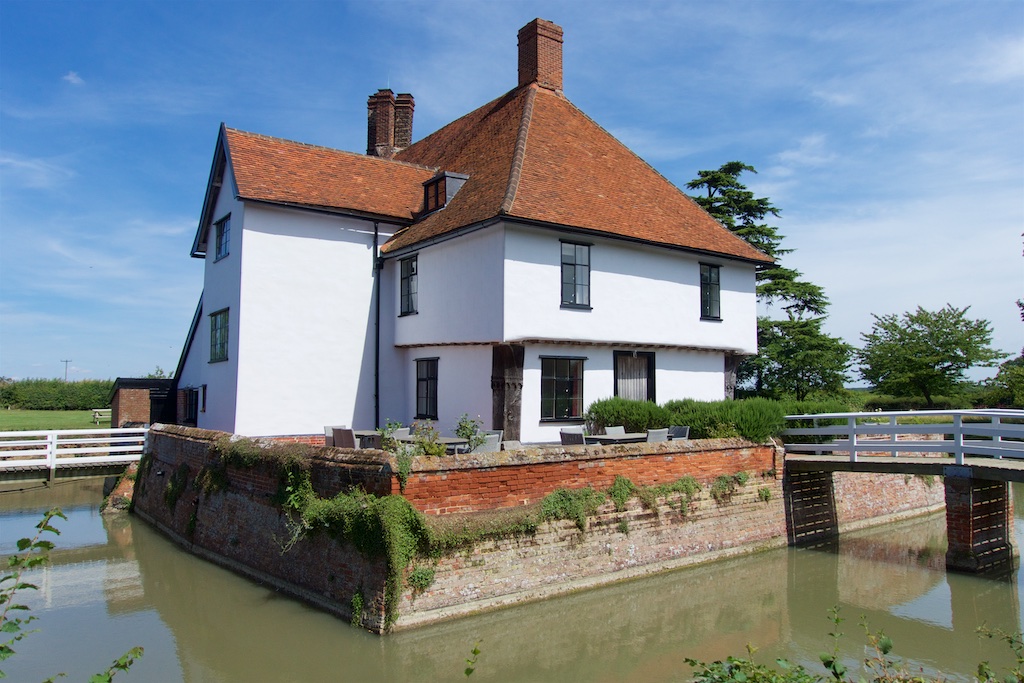 James Bettley's latest edition expands on this considerably, noting that it is within the smallest occupied moat in Suffolk. It also notes that Tudor panelling removed to Brodick Castle (Isle of Arran) linked the house to Sir Anthony Wingfield by heraldic evidence. It also refers to the red brick gable end and chimneystack: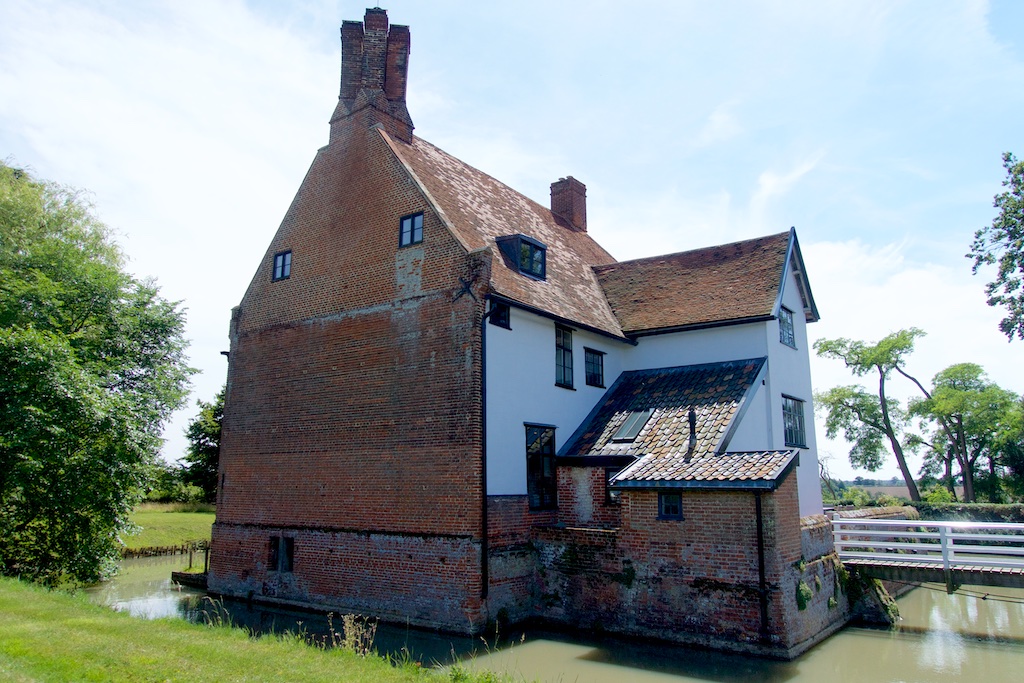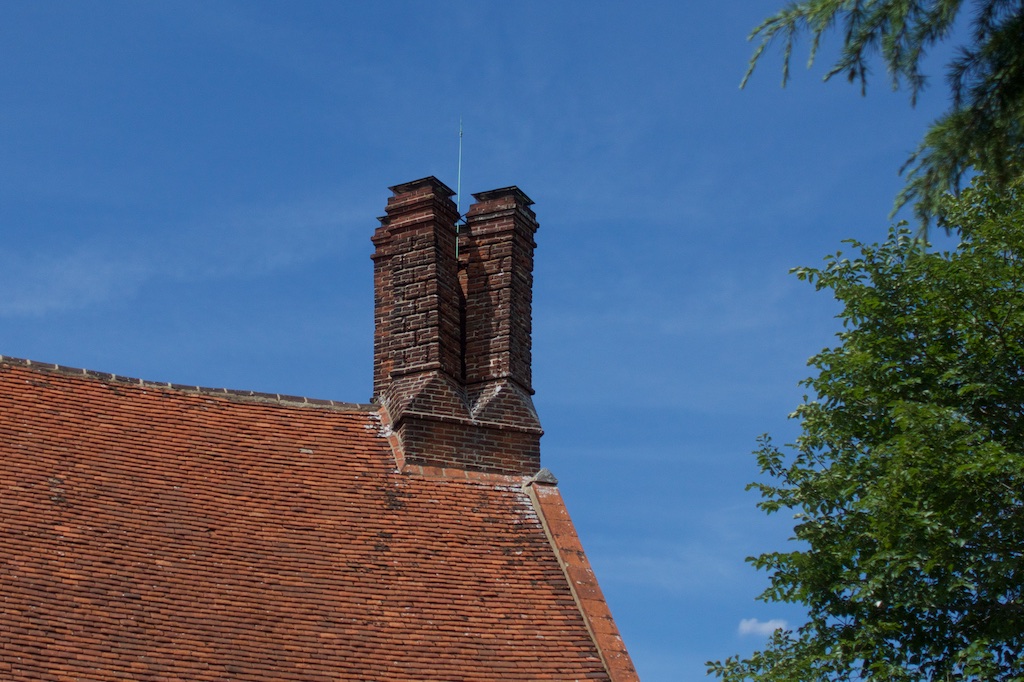 Its origin was almost certainly pre-Tudor (i.e. mediaeval) as a square hunting lodge of which the four angle posts formed the corners. The remainder (referred to by the owner as the nasty modern extension!) was added in the early 1600's. The reference to timbers from the old Shire Hall is not carried forward into the third edition. Eric Sandon refers to the posts as follows: "These corner posts (or 'teazles') were hewn out of well-grown oaks, roughly squared, and ornamented at about two-thirds of their height with triple arches surmounted by scalloped cresting, suggesting Perpendicular work of 1460". Pevsner 3rd Edition says tree ring analysis in 2013 produced a felling date of 1472-5. One corner post can be seen here: