Pictures of buildings mentioned in the second edition "Suffolk" volume of "The Buildings of England" series by Sir Nikolaus Pevsner.
This site does not usually cover the churches but St John Baptist at Needham Market deserves a couple of photographs. Pevsner's full description is worth reading but the essence of it is that the exterior is unexceptional but the hammerbeam roof is outstanding, quoting in turn Crossley "the climax of English roof construction" and Cautley "the culminating achievement of the English carpenter". There is a full page in edition 2 describing it.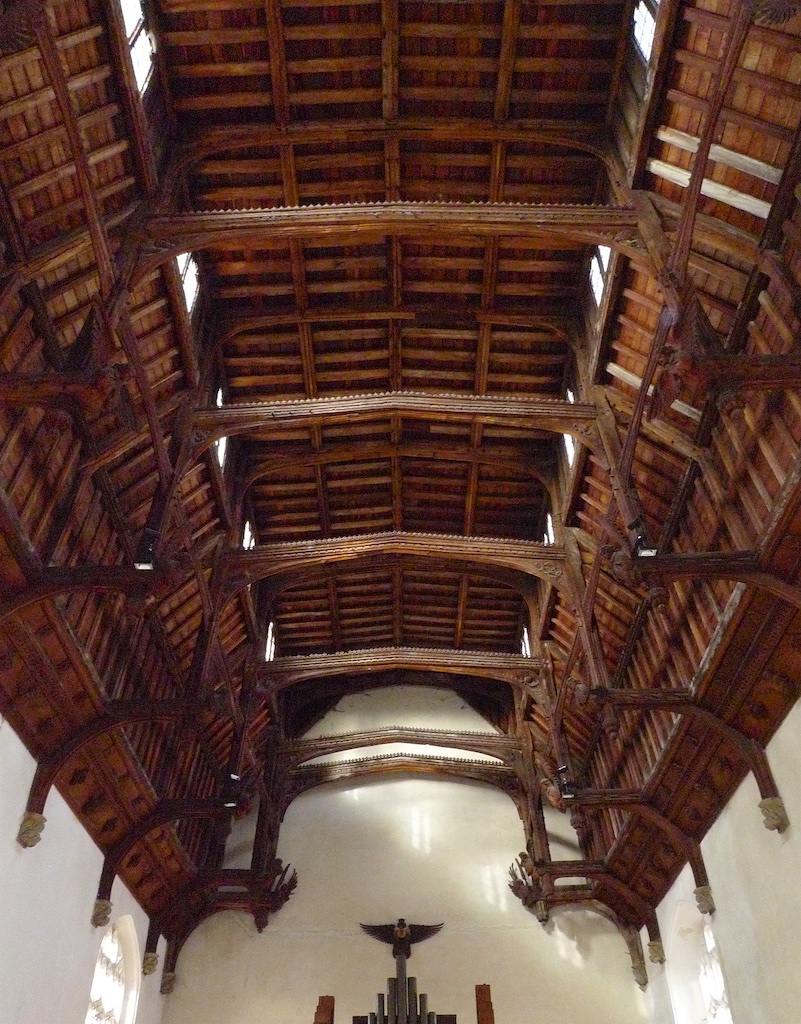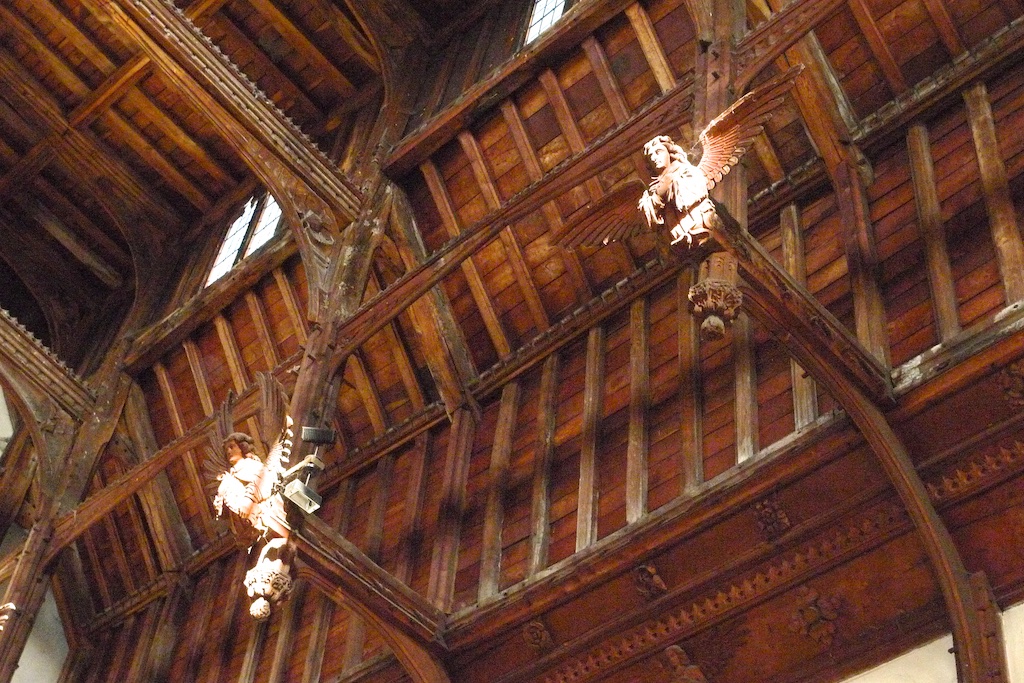 This second photograph shows the angels at the ends of the hammerbeam catching the sun.
There then follows a 'perambulation' from which some key sites are shown below: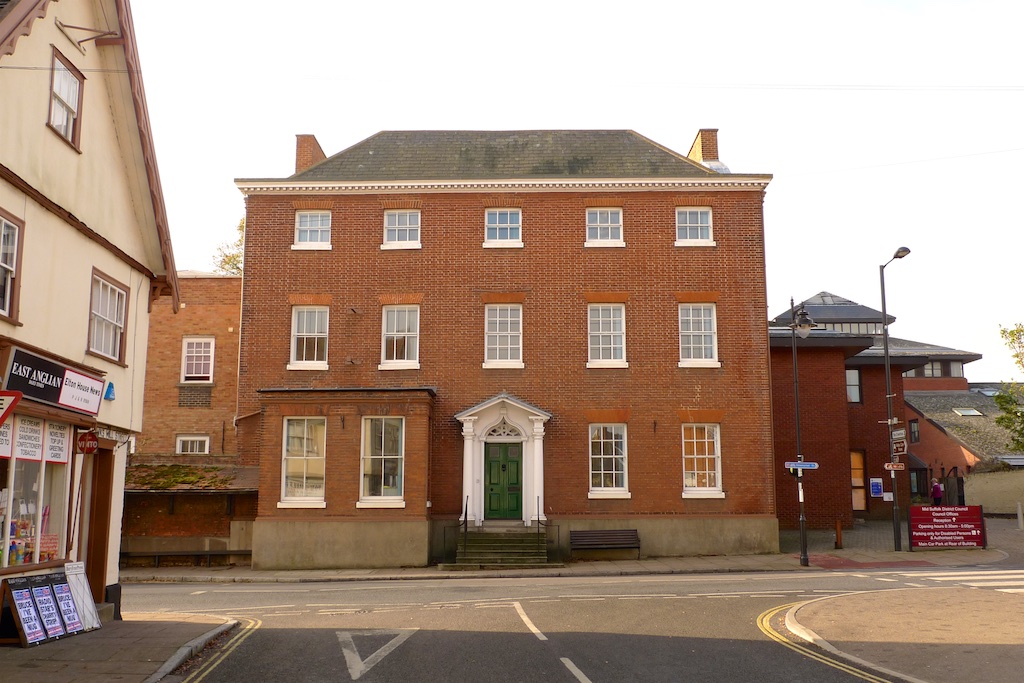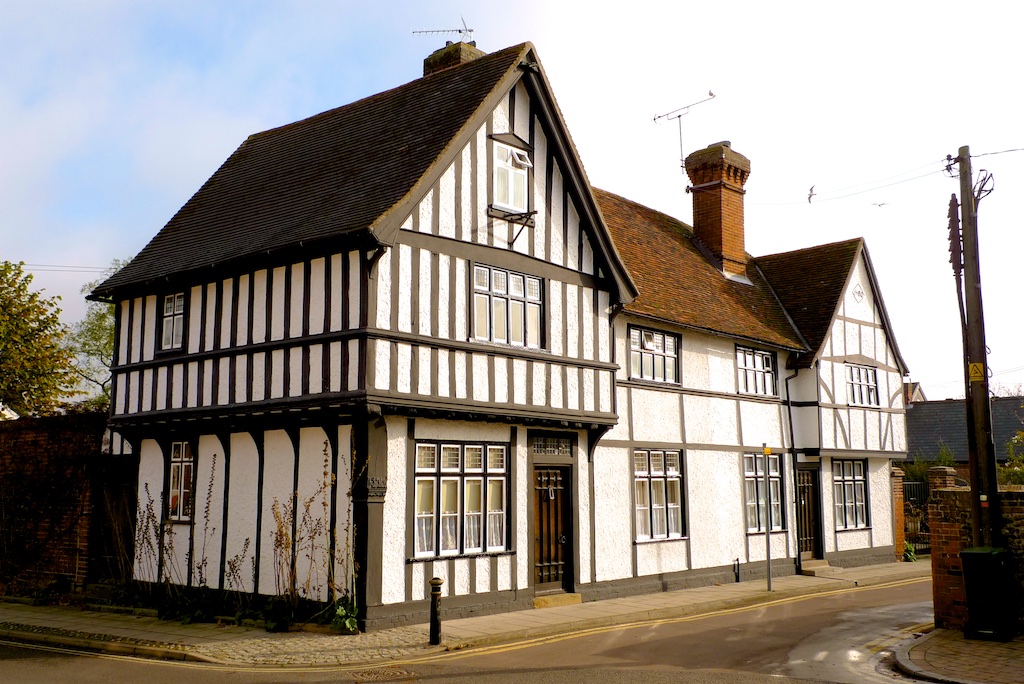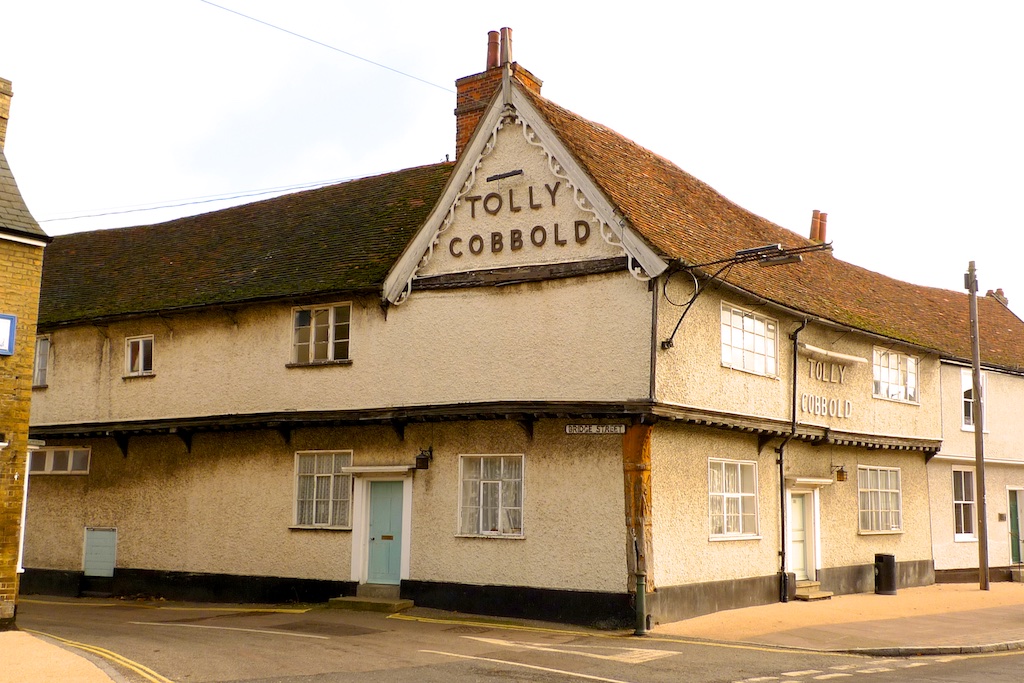 The Bull Hotel with a "corner post with an angel with spread-out wings and some tracery" is seen above and right.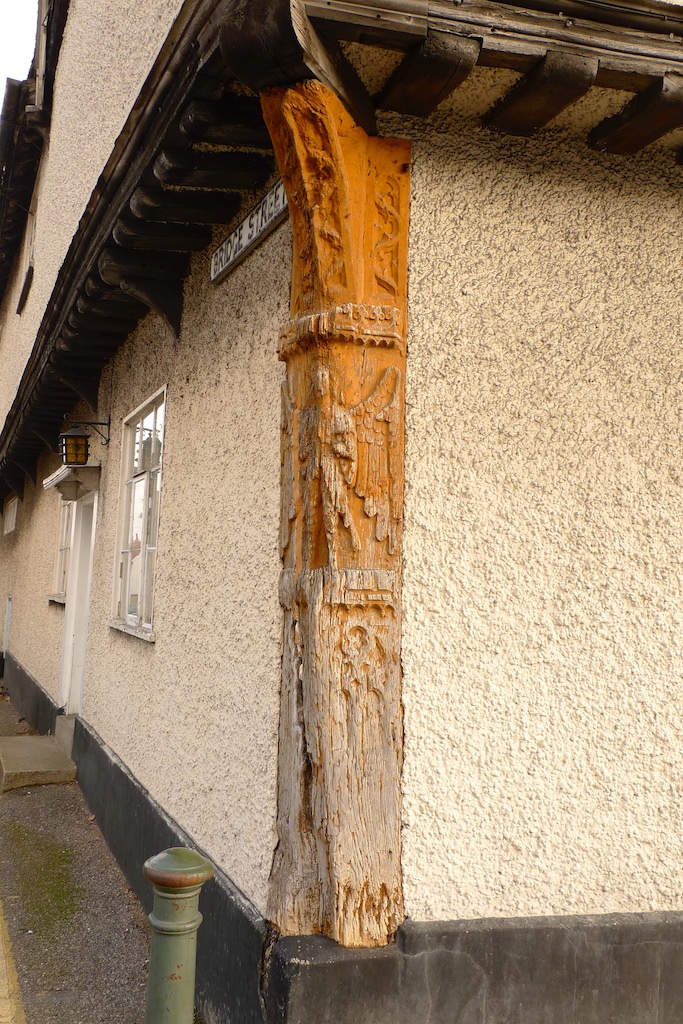 For more details of the guildhall and information on gilds and gildhalls in general, see
suffolkguildhalls.com
"Number 89 with an archway , dated 1772. This leads to the Friend's Meeting House and graveyard. All the tombstones have the same simple design". Seen below, with thanks to the Post Office and shop for permission to photograph the meeting house and graveyard: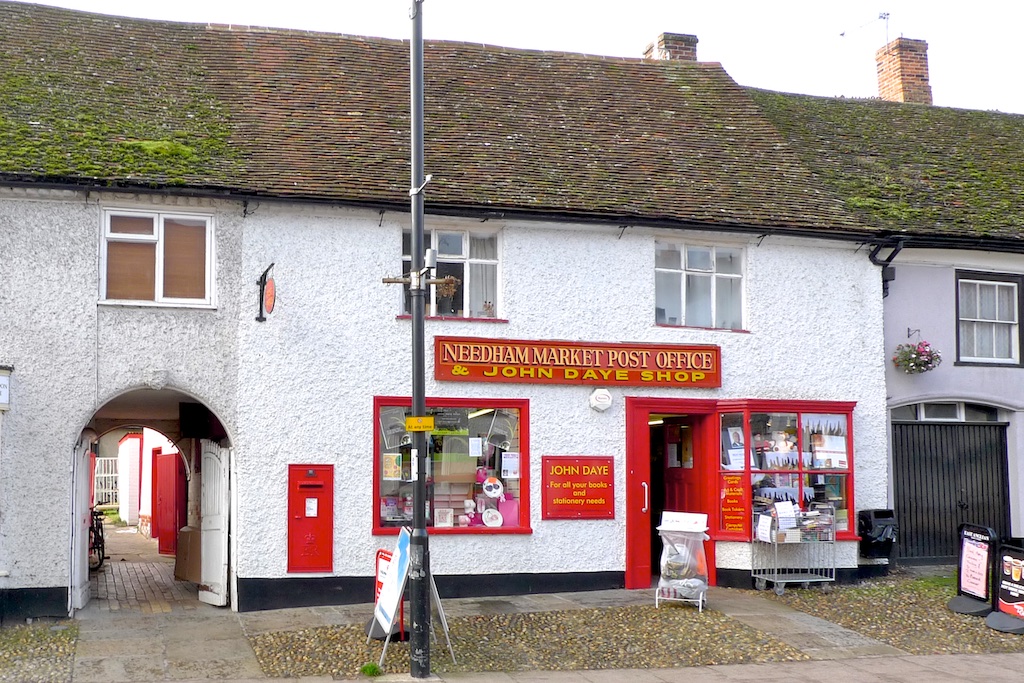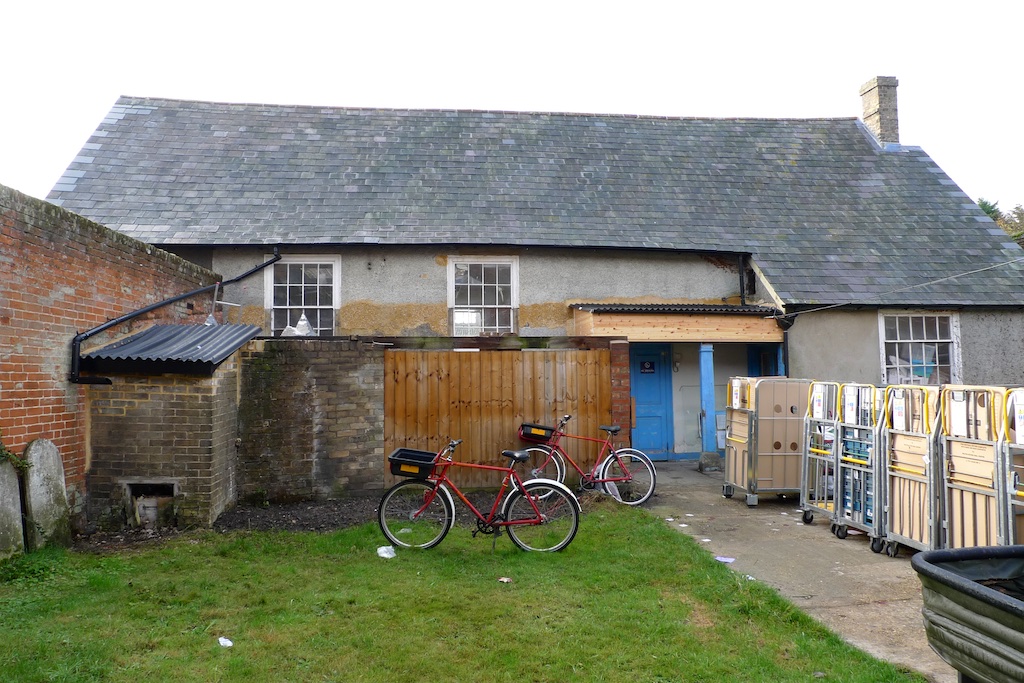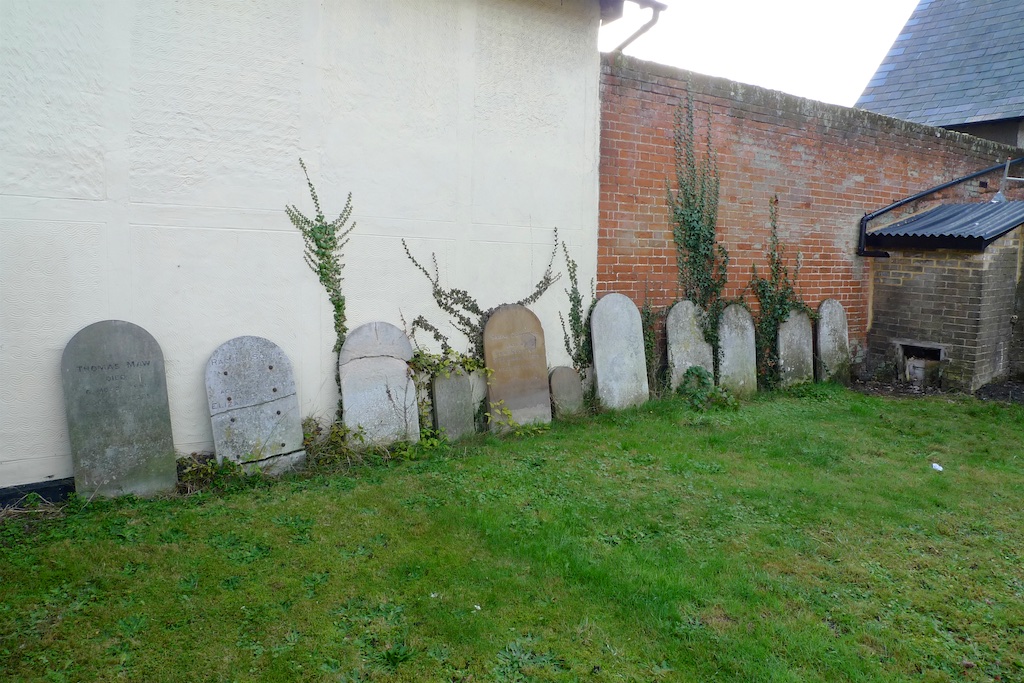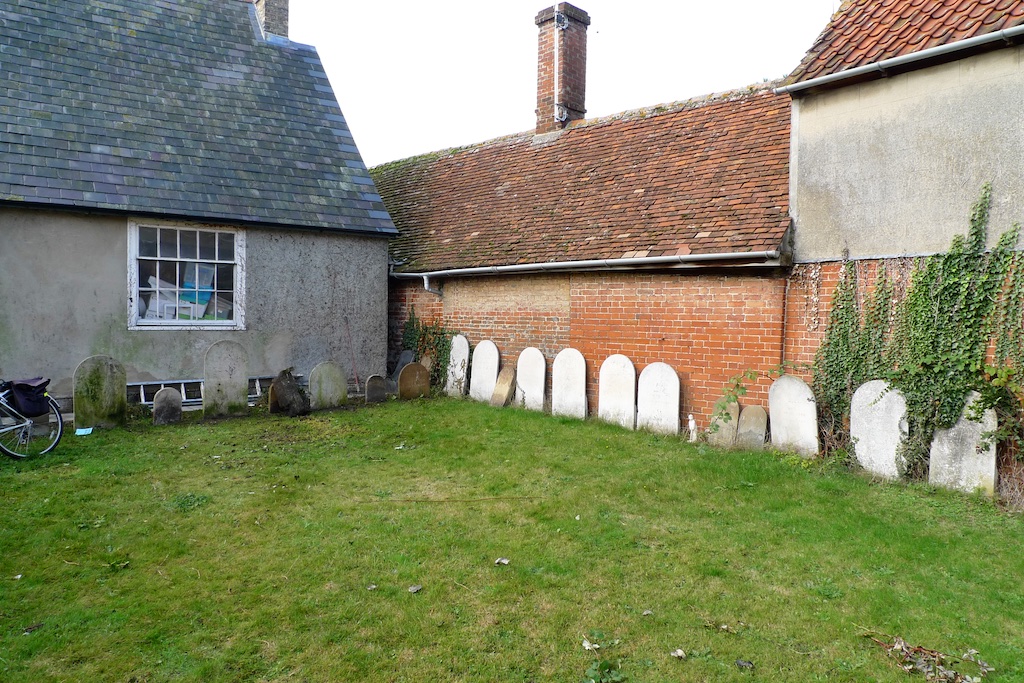 The perambulation continues as below with respectively the Almshouses, the Town Hall, the Congregational church, the former Grammar school (2) and the station: