Pictures of buildings mentioned in the second edition "Suffolk" volume of "The Buildings of England" series by Sir Nikolaus Pevsner.
The pub in Pettistree village is the Greyhound Inn. Pevsner notes that it may have been "formerly perhaps the Church House." This is highly probable. With a position like that, bordering the Churchyard immediately south of the Church, it may even have once been a Guildhall, or the site of one. However, many parishes in the south-east of Suffolk were supported by Gildhalls in Framlingham, Kelsale and Woodbridge and it would be very unusual to discover a new one (as happened recently at Wyverstone and not that long ago at Hitcham and Stowlangtoft), particularly in this area of Suffolk. The brick at the back may suggest it was partly open at one stage with brick infill at a later stage. The Gilds were dissolved under an Act of 1547 and the present building may not pre-date that. Pevsner says "Against the S side of the churchyard the Greyhound Inn, formerly perhaps the Church House". Seen from the road side church tower visible behind):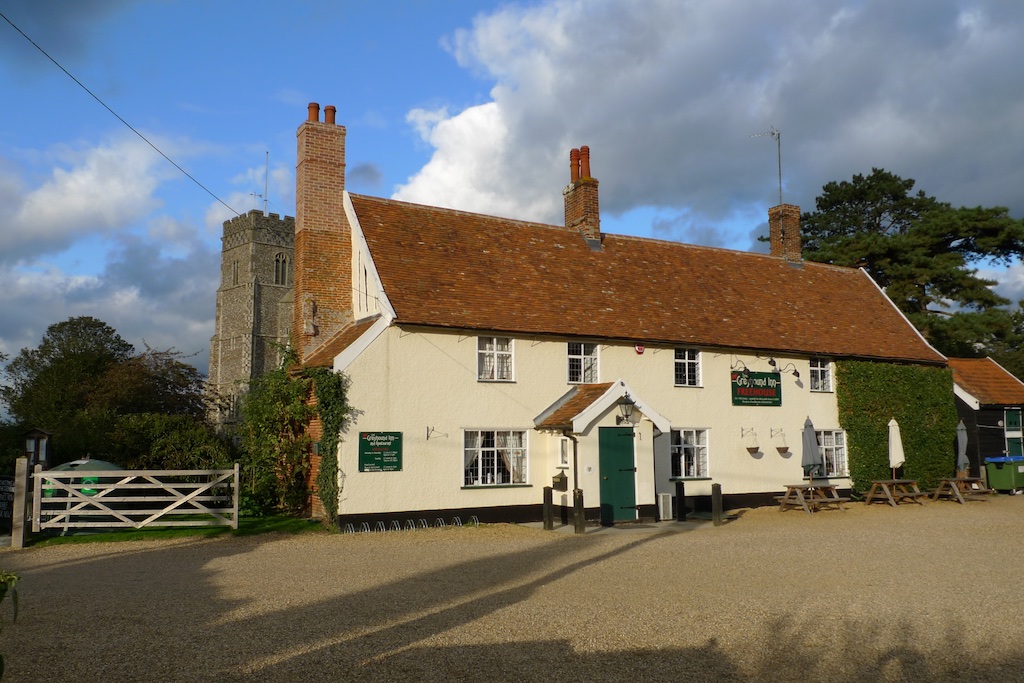 Seen from the churchyard side: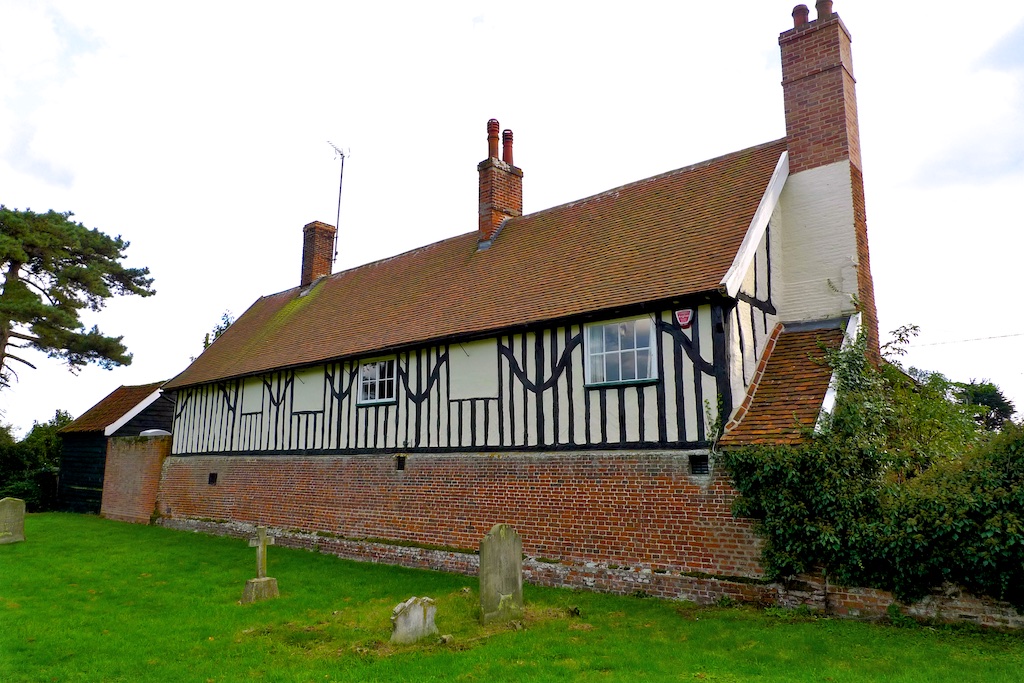 Photographs are not available for Pettistree Lodge, the dovecote at Home Farm or Loudham Hall which are the other entries in the second edition.