Pictures of buildings mentioned in the second edition "Suffolk" volume of "The Buildings of England" series by Sir Nikolaus Pevsner.
"The most memorable follies of Suffolk"


Two lodges of the demolished Rendlesham Hall are listed by Pevsner, of which he says:

"Rendlesham Hall exists no longer, but two lodges survive. And may they long survive; for they are the most memorable follies of Suffolk. The Woodbridge Lodge is a cemented structure, one storeyed like normal lodges, but surmounted by a curve of three heavy flying buttresses joining to support not a pinnacle, but the chimney. The central room is hexagonal." We'll look at Woodbridge Lodge (see also the listing details) before continuing with Ivy Lodge:

It took me ages to find Woodbridge Lodge as it is set back from a minor lane. It is then down a track surrounded by trees until you come to the gates: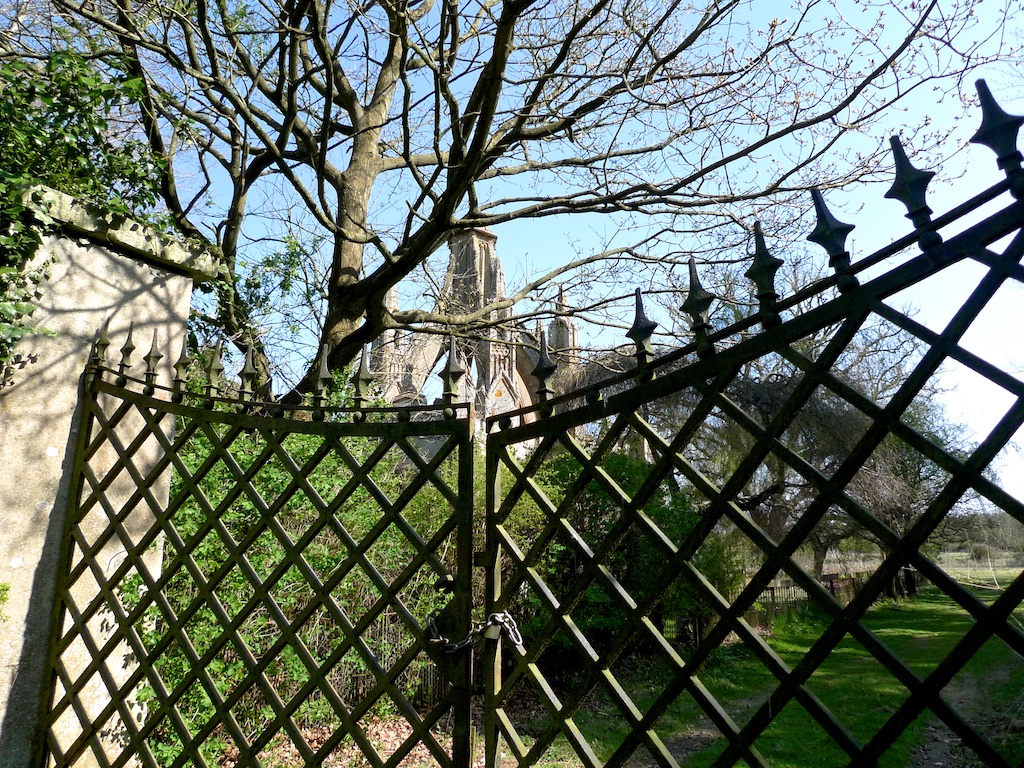 But it is better from a gap where the wall has fallen over. Gothically spooky!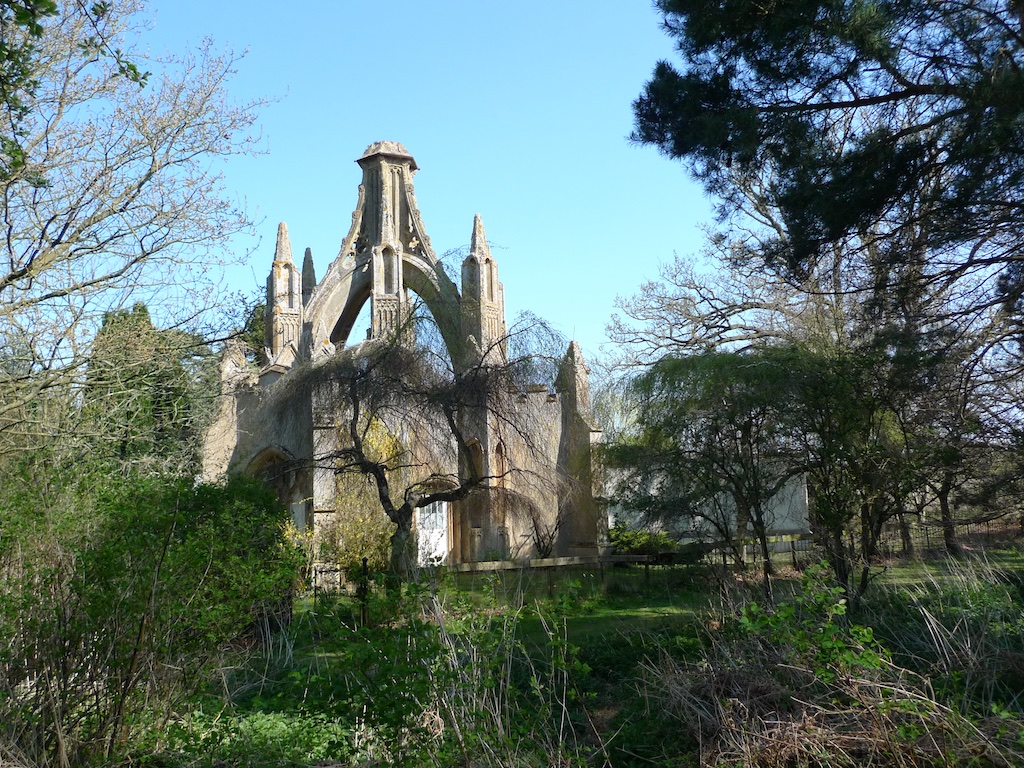 Pevsner goes on to say: "Ivy Lodge ... is a sham ruin. The big archway has Norman shafts with scalloped capitals but an arch looking c1300. To its l. is a low ruined turret also with some details meant to look Norman. To the r. is the lodge proper. Its chimney is of flint and indistinct in outline. Both lodges are dated c1790 by the DoE."

Ivy Lodge: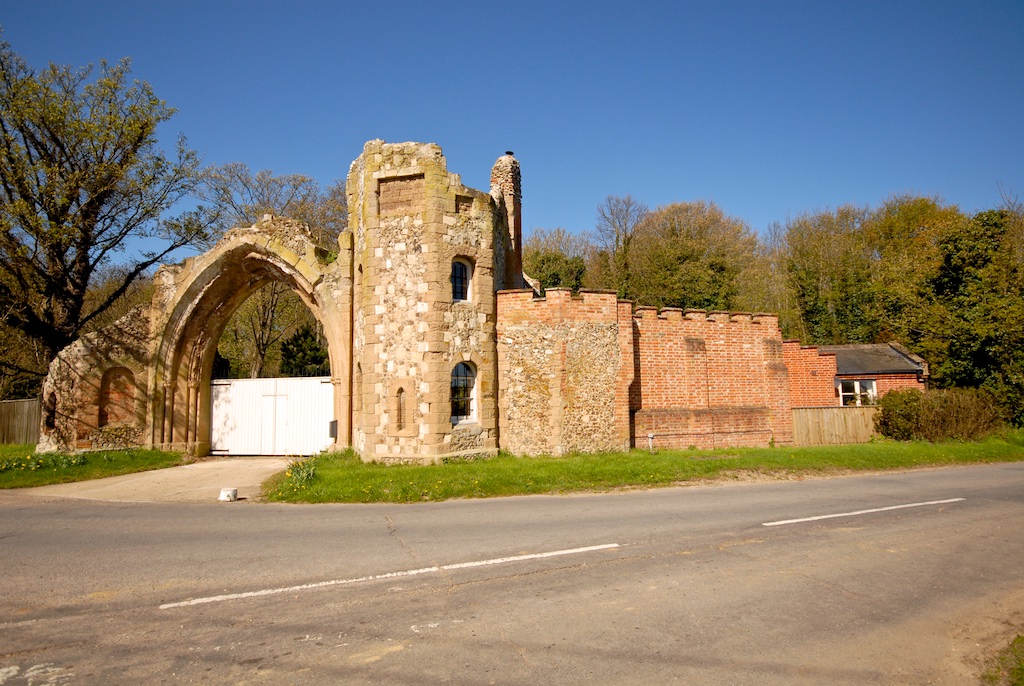 See also the listing details which suggests that the stone came from the ruins of Butley Priory.

The other entry in Pevsner for Rendlesham is the Rectory. This is very close to the Church of St Gregory but somewhat obscured by a wall and trees and is not currently shown.