Pictures of buildings mentioned in the second edition "Suffolk" volume of "The Buildings of England" series by Sir Nikolaus Pevsner.
The two main buildings mentioned by Pevsner (page 435), as well as the Church, are the Mill and the Red House.

Of the Mill, which is in the village north of the Church, Pevsner says "Red brick, late Georgian, five bays and four storeys. Set across the Mill Stream."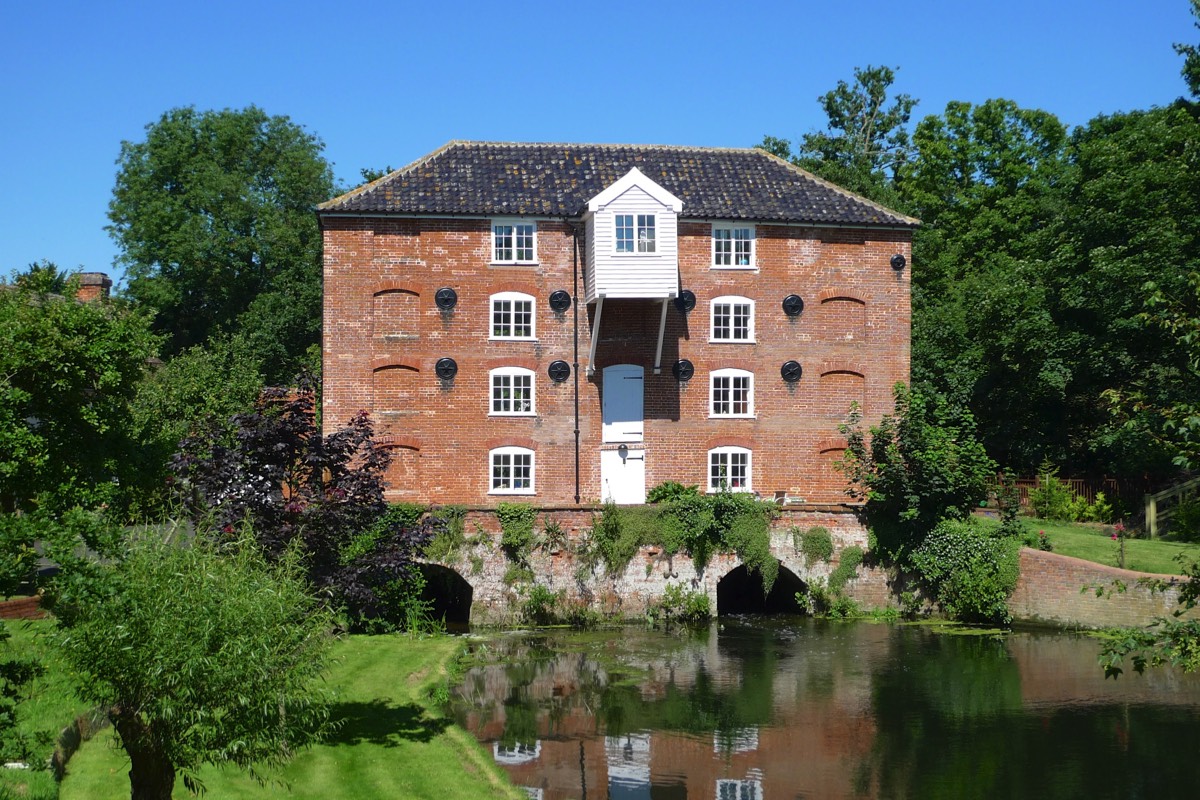 The Red House must be in the parish but is just off the Hadleigh Road out of Ipswich. It is prominent but not easy to photograph as it is behind a wall on a busy road without adequate pavements (sidewalks). Pevsner says of it "Red brick, Georgian. Six bays with pedimented doorway. Two storeys, parapet, pitched roof." This photograph is from a field on an overlooking slope (counts as a hill in Suffolk).