Pictures of buildings mentioned in the second edition "Suffolk" volume of "The Buildings of England" series by Sir Nikolaus Pevsner.
After the churches Pevsner starts: "The best houses in Stoke-by-Nayland are immediately W of the church in School Street, the Guildhall and the Maltings, both C16 and timber-framed. The Guildhall has on the ground floor closely set moulded shafts with capitals.

There is sometimes confusion between this building and the one over the road (see on). To be sure, here is what James Bettley says in the third edition: "The most spectacular houses at Stoke by Nayland stand W of the church in School Street, both with exposed timbers. Facing the W end is the former Guildhall (Guildhall Cottages), C16, close studded and jettied along the whole front, the ground floor with moulded shafts with capitals at intervals and a massive corner-post at the N end. Chimneystack with six moulded shafts, dated 1619." Seen here: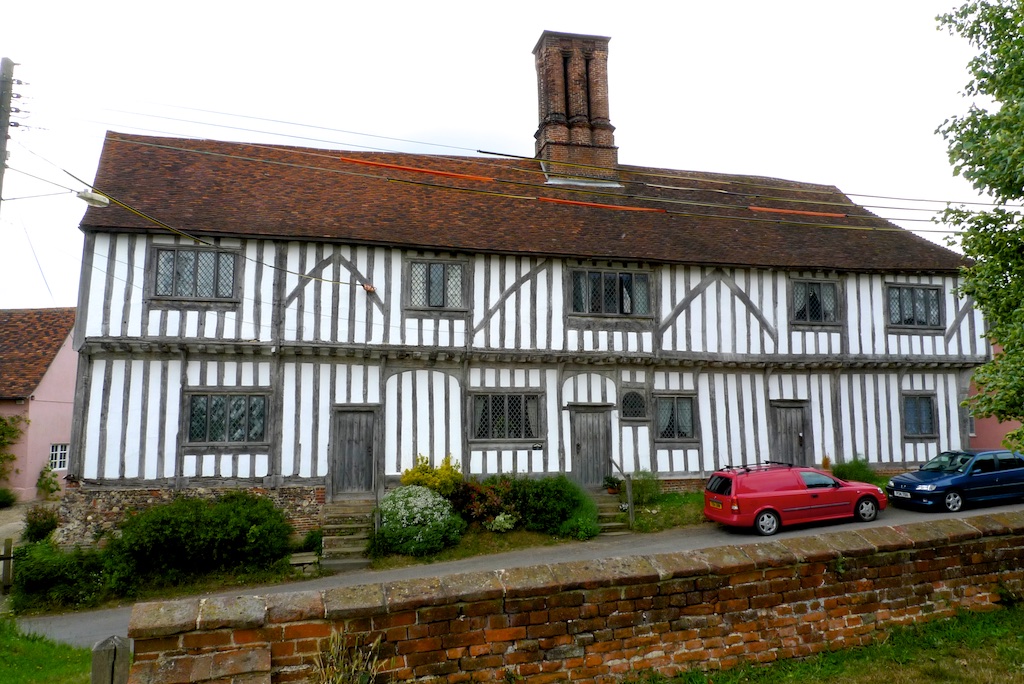 The above is also as shown as the Guildhall in Issue 41, Winter 2010 edition of the Eavesdropper; the newsletter of the Suffolk Historic Buildings Group. Then: Pevsner in the second edition: "The Maltings was originally two houses." And James Bettley in the third edition: "Maltings Cottages comprises a hall house of c1480 with gabled and jettied cross wings, extended to the N in the C16." Seen here: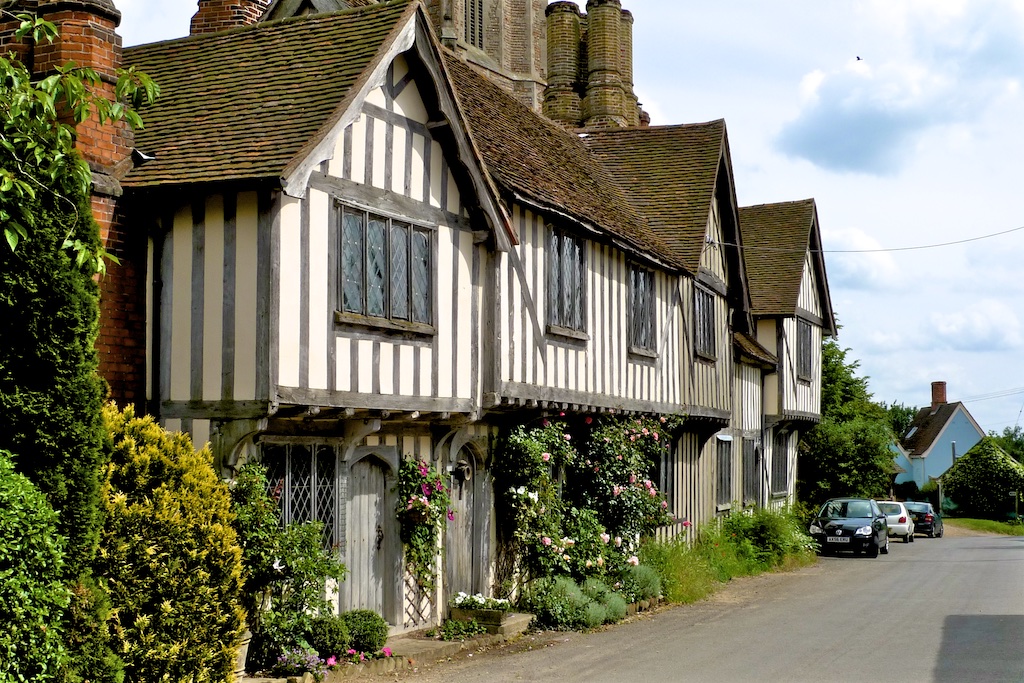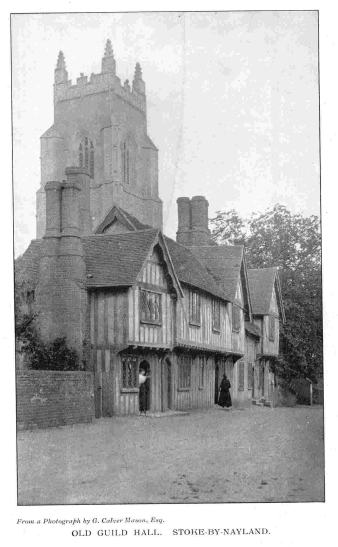 In a 1902 paper in the Suffolk Institute proceedings we find an illustration of the Guild Hall at odds with the above. An easy mistake to make as the Maltings adjoin the churchyard and the gildhall is over the road.
Reference for Photograph: PSIAH Vol XI part 2, visit to Stoke by Nayland church at the end of the article on Polstead Church. Accessed via
here
.
For more details of the guildhall and information on gilds and gildhalls in general, see
suffolkguildhalls.com
Continuing: "From the E end of the church Church Street runs E and at the main crossing meets Polstead Street from the N, Park Street from the S and from the S, and Scotland Street from the E. All these ought to be seen. There are no spectacular individual houses, but there is much of enjoyable timber-framed and plastered cottages and houses. Nothing in Georgian brick, such as there is e.g. at Dedham, across the Essex border. Examples that deserve special notice are the Crown Inn and the White House in Park Street and Scotland Place at the bottom of Scotland Street, a little further out." The Crown Inn here: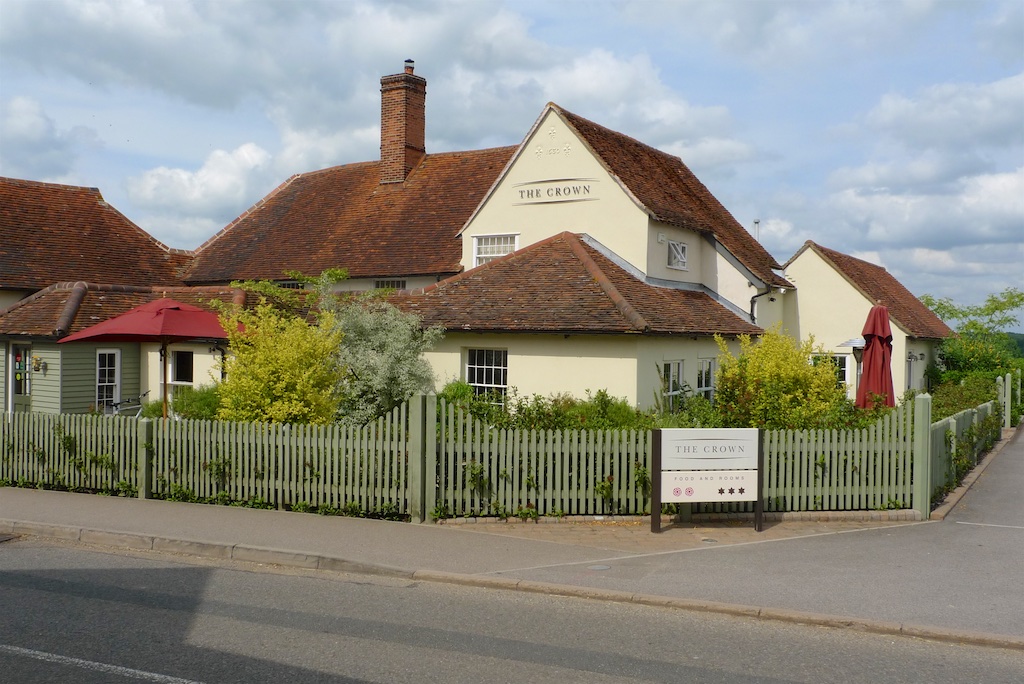 and then two houses in Polstead Street: