Pictures of buildings mentioned in the second edition "Suffolk" volume of "The Buildings of England" series by Sir Nikolaus Pevsner.
Apart from the Church, which only merited 6 lines in both the original edition and the second edition (p446), there is only one other entry about which Pevsner was equally brief and said "Columbine Hall. Built of flint, with a timber-framed over-sailing upper storey. Diagonal angle-post." Thus was dismissed one of the more spectacular Suffolk houses, which by the third edition (Suffolk West by James Bettley) had its photograph on the back cover.


This site concentrates on the second edition but from time to time draws on the more compendious third edition which includes all Grade 1 and 2* houses not already covered by Pevsner: adding, for instance, 3 more buildings to the Stowupland entry.

James Bettley says of Columbine Hall: "Enchanting moated house once larger. What remains of the original, dating from c1390, is an L-plan block in the NW corner of the site, built on the very edge of the moat. The ground floor is of brick and flint, the jettied upper storey timber framed and plastered."

Because it is on the edge of the moat on two sides it almost appears from outside and inside to be sailing like a ship. There is a page on Columbine Hall in Eric Sandon's Suffolk Houses (p294) where he makes a similar point.

Here is a general view. The original entrance is thought to have been over a bridge and through a gatehouse passageway, now blocked, just right of centre on the moat side.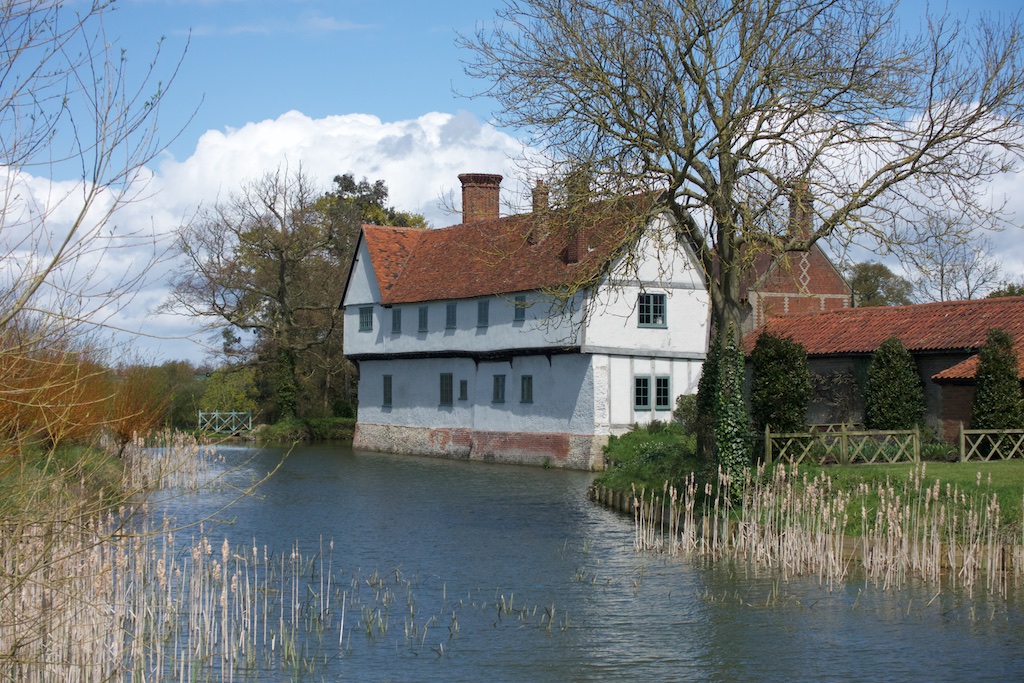 And here from the moated corner: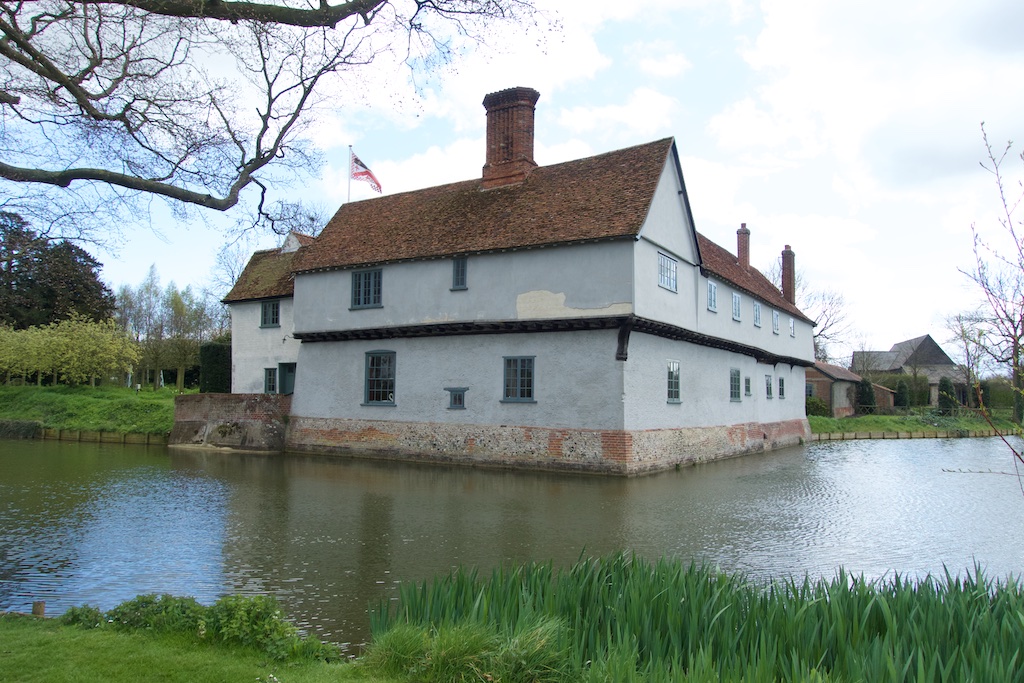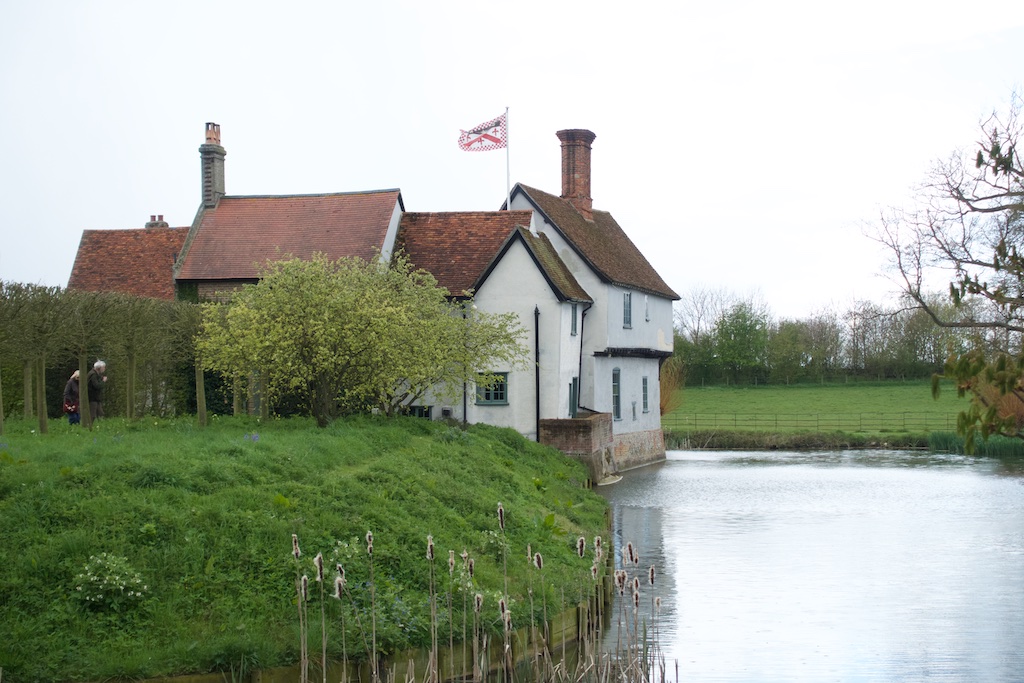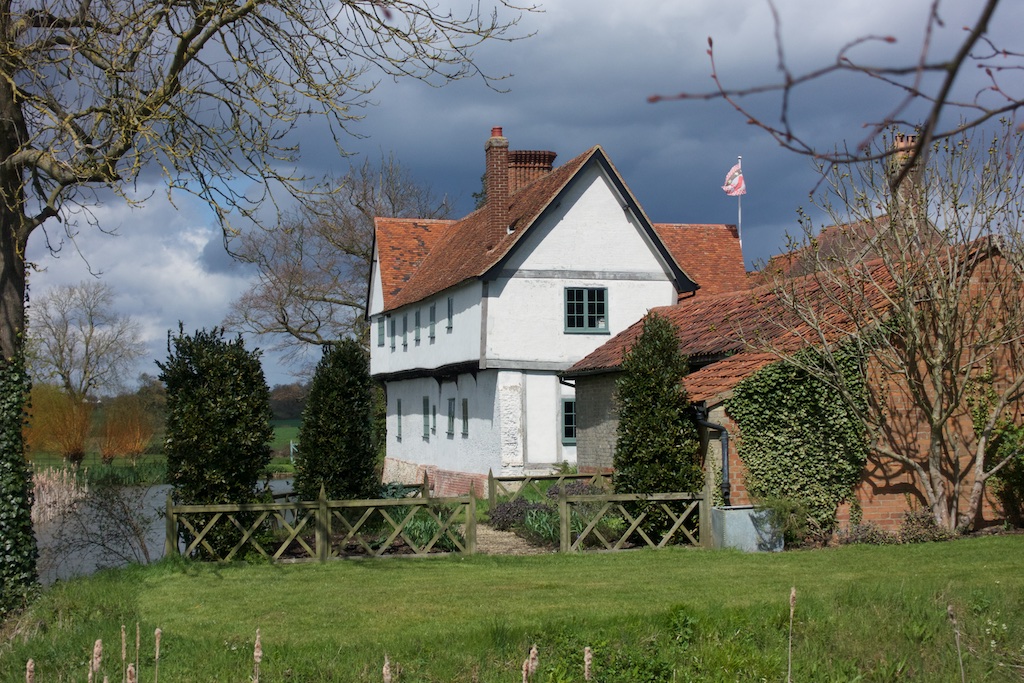 The present day main entrance: