Pictures of buildings mentioned in the second edition "Suffolk" volume of "The Buildings of England" series by Sir Nikolaus Pevsner.
Woolpit is a bustling and pretty village but the entries in Pevsner (pages 502 - 504) are quite limited after the Church, which is described in some depth. He says "Facing the little triangular square the Swan Inn, with a lower part dated 1759, and a higher part dated 1826. Both are red brick. The lower is of two storeys with quoins and a niche in the centre. From here to the south as well as the north the main village street contains a number of nice minor timber-framed as well as Georgian houses." There are two bracketed entries (i.e. not in the first edition) for The Cottage and Doorways.

Pevsner also acknowledges in his introduction (page 18) that Woolpit was an important production centre of "white" bricks in their heyday in the C19.

The Swan Inn: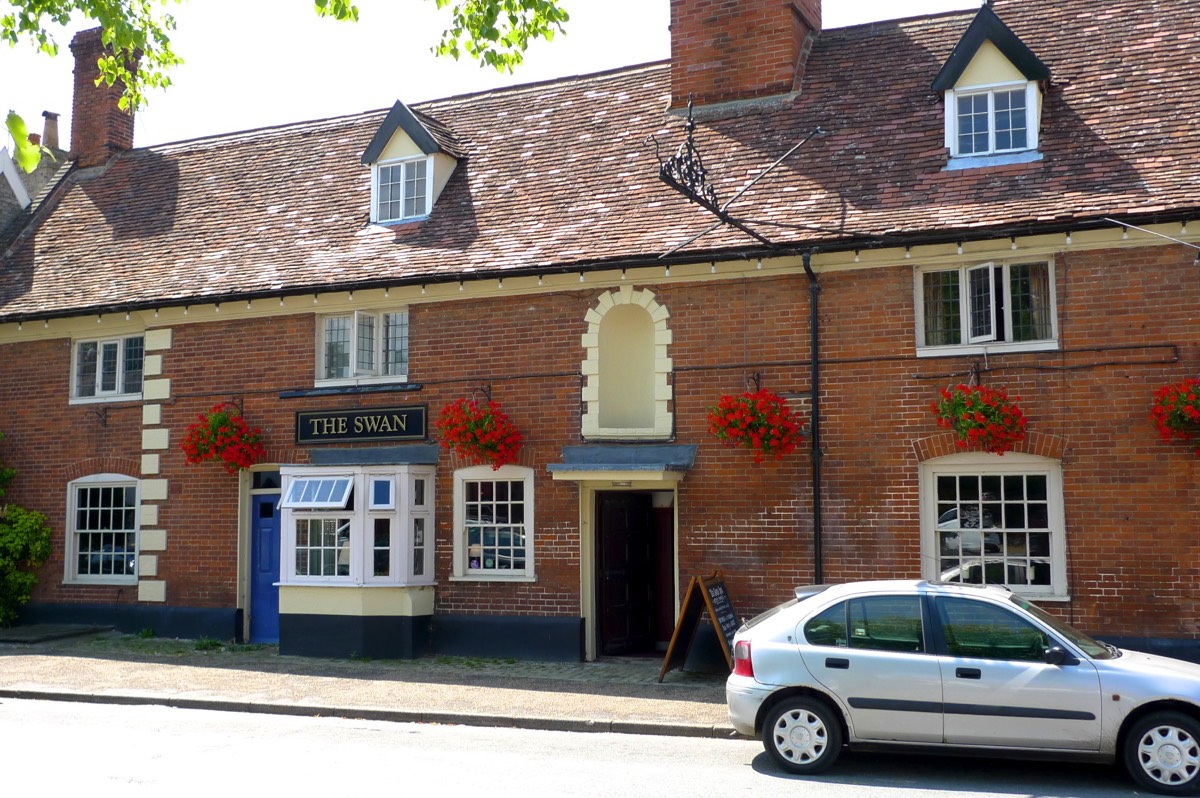 Some of the buildings in the triangular square back on to the Churchyard and at least one is believed to be a former Gildhall.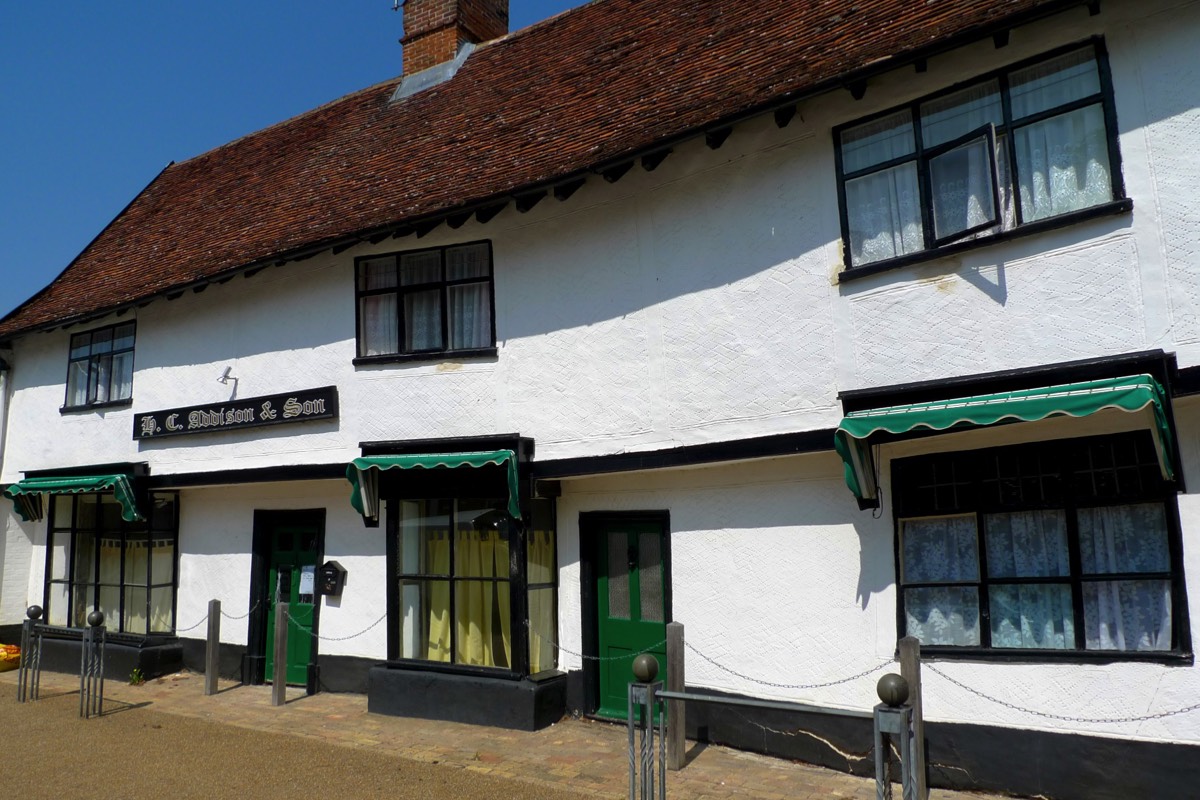 Some other buildings in the main village street: