Pictures of buildings mentioned in the second edition "Suffolk" volume of "The Buildings of England" series by Sir Nikolaus Pevsner.
Wrentham has two (non-Church) entries in the second edition: one for the Rectory and the other for the Congregational Church. The third edition has three othjer entries, one of the them The Old Guildhall - the web-site on Gildhalls for further information on this. This
link
will take you away from this site.

Of the Rectory Pevsner says: "Close to the church, seven bays wide, plastered. C18, but with a castellated porch, built or remodelled presumably about 1830". The third edition renames it Wrentham Hall (former rectory). It is obscured from the public by trees so here is a rather silly photograph: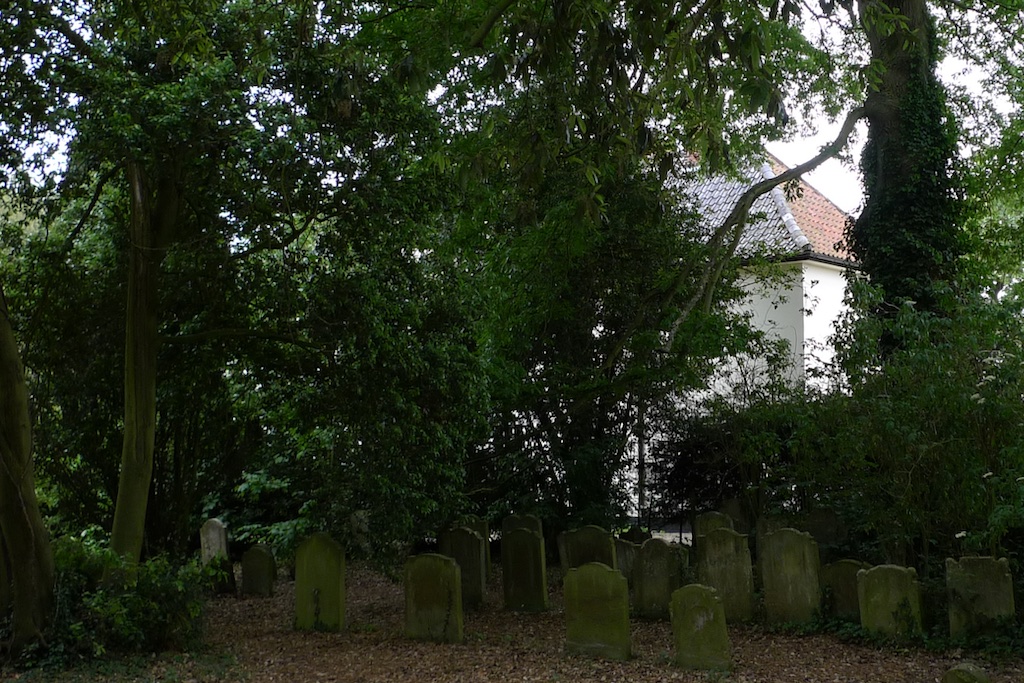 Of the Congregational Church he says: "Dated 1778. Red brick, three by two windows. They are arched. On the front there are arched doorways in the first and third bays".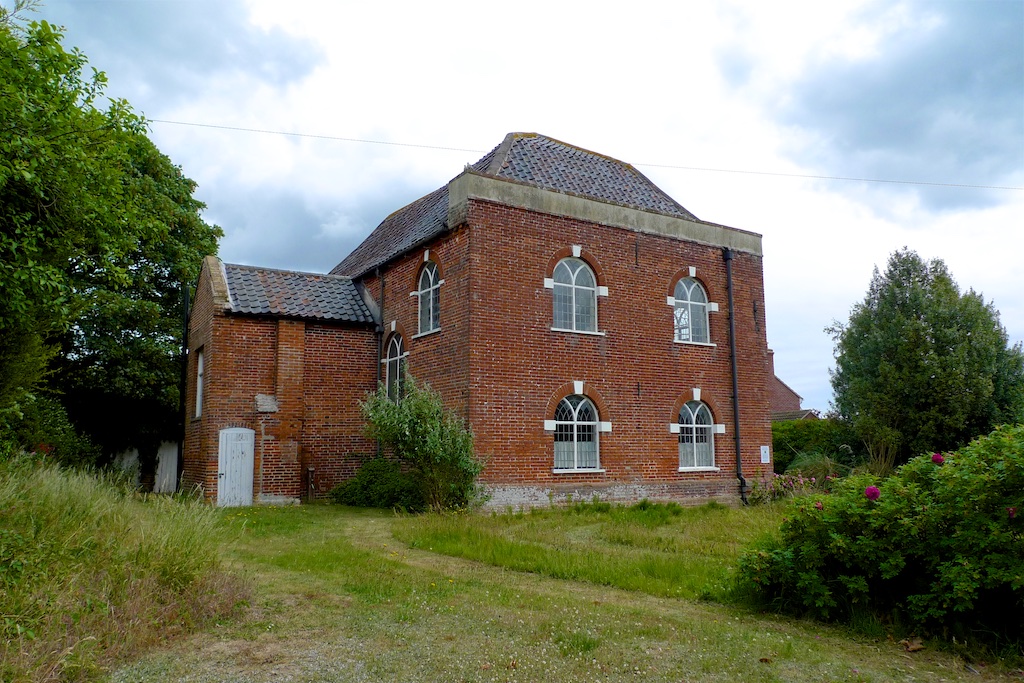 For more details of the guildhall and information on gilds and gildhalls in general, see
suffolkguildhalls.com